When it comes to modern advertising mascots, few are as recognizable as the GEICO lizard. The little green reptile has been advising us on how best to spend our fifteen minutes since he first appeared on our television screens. So who came up with the GEICO gecko, and does the mascot have his own name?
The man behind the GEICO lizard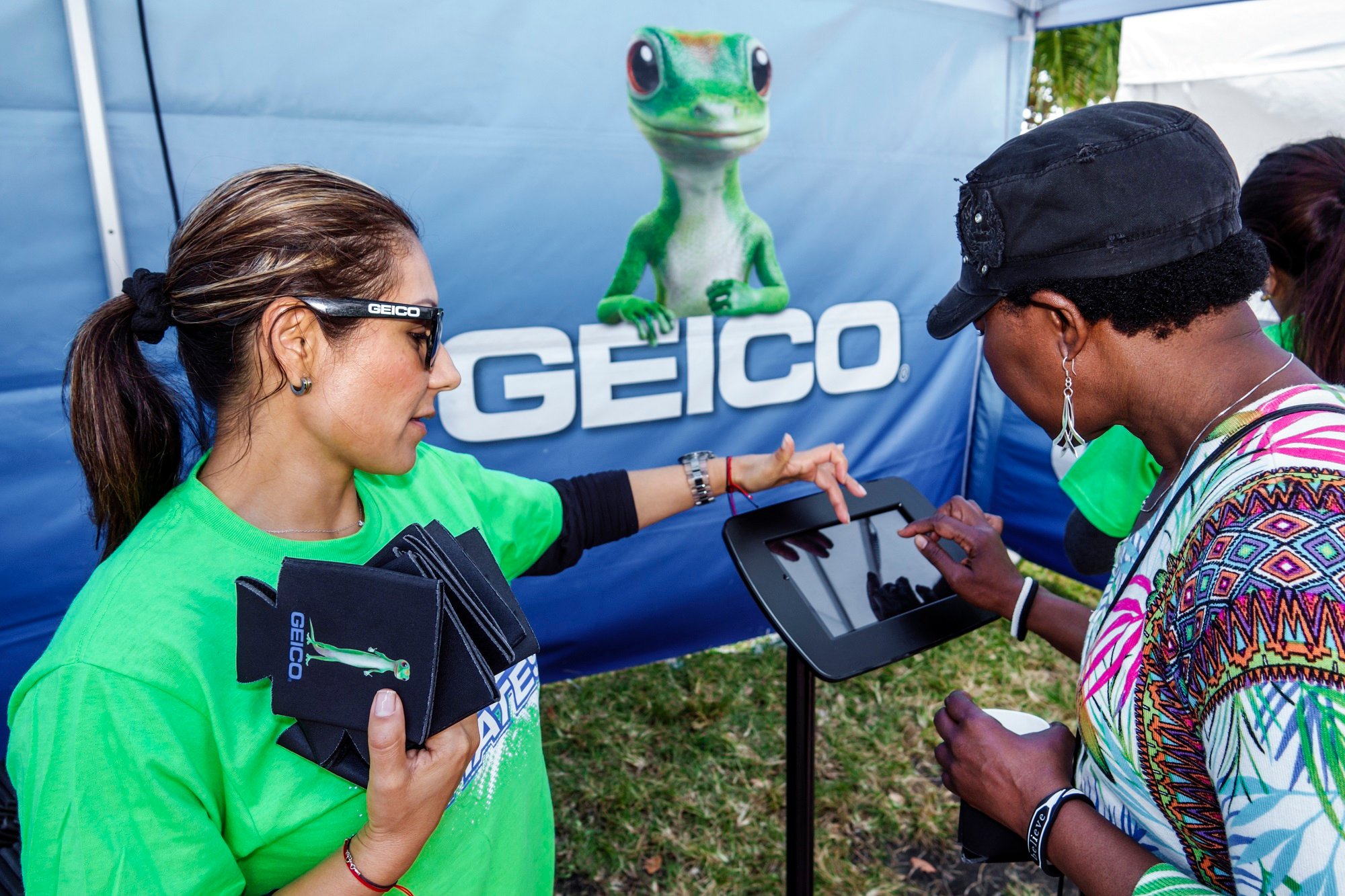 The GEICO lizard was created in a stroke of advertising genius in 1999 by the Martin Agency in Richmond, Virginia. The company was working with GEICO to find a hot new mascot, and the gecko came about as a result of a simple mispronunciation.
Ken Spera, the original creator of the GEICO gecko concept, says people were often mistaking the company name with the species of lizard. AZ Family reported that Spera felt advertising success was often arbitrary.
"It's a funny thing where something that arbitrary kind of catches hold in the public psyche and it just becomes an icon," explained Spera.
"So no one really expected it to blow up like this, but when it aired, the phones rang off the hook at Geico. In fact, they had to hire more phone operators to handle the call volume. So they said, 'We should make more of these,'" he added.
Thanks to Ken Spera, the GEICO lizard was able to appear in 150 commercial as of 2020 — in 2021 he's surely added to his repertoire. 
He was originally voiced by Kelsey Grammer
These days the GEICO gecko's voice is distinctively English. In fact, he's currently voiced by English comedian Jake Wood — though there has been some debate among fans as to the GEICO lizard's provenance due to his accent. 
Interestingly, the little reptile may have similarly confused past watchers thanks to Kelsey Grammer's Transatlantic accent. That's right, the original GEICO commercial was voiced by none other than the Frasier star.  
At the time, the GEICO commercial featured a less humanoid gecko. The ad features him crawling onto a microphone on a podium as onlookers take photos and talk in excitement.
"This is my final plea. I am a gecko, not to be confused with GEICO, which could save you hundreds on car insurance. So stop calling me!" begs Grammer. The gecko then licks his eye.
What is the name of the GEICO gecko?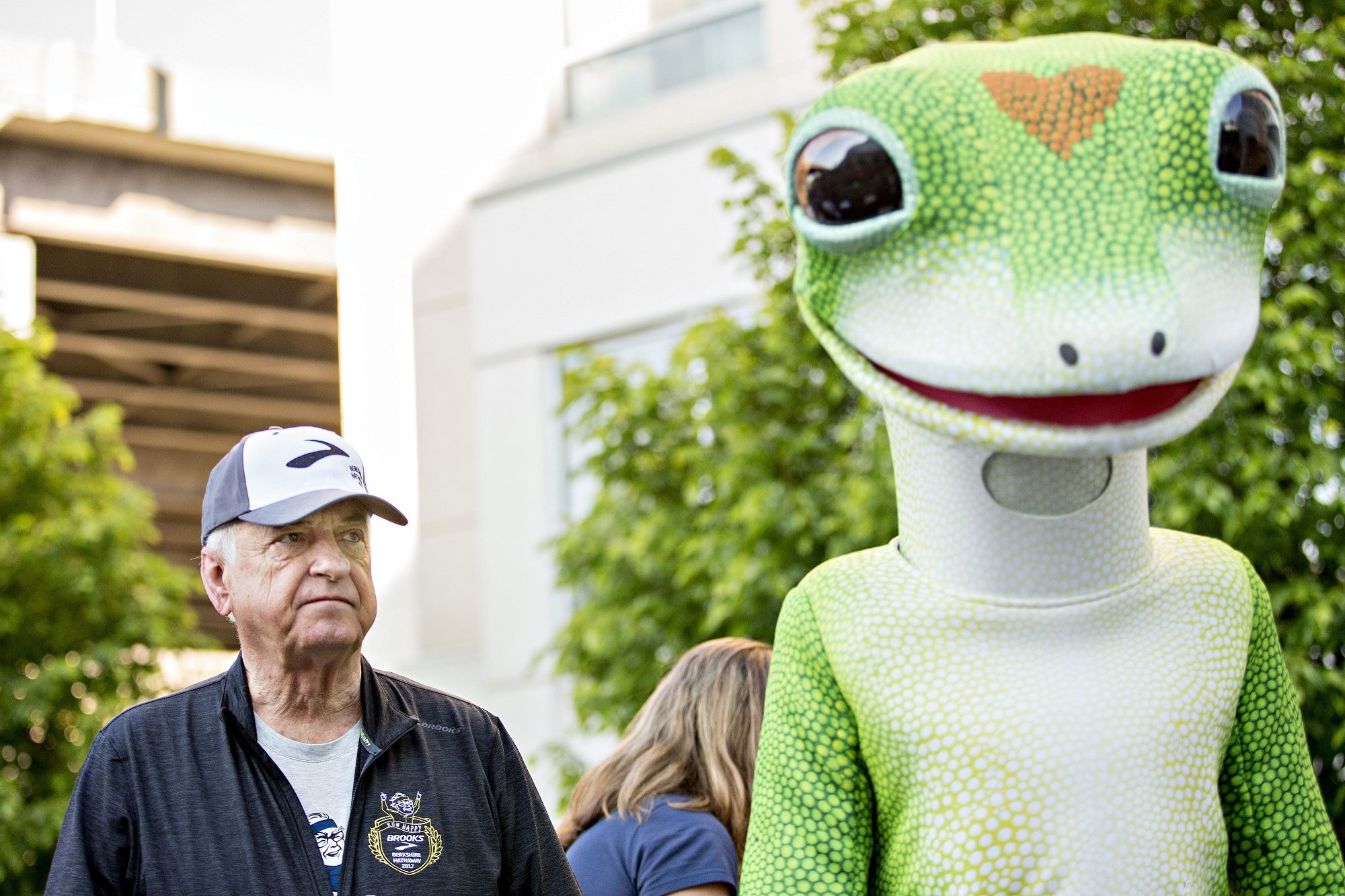 Fans of GEICO commercials will be happy to learn that the GEICO lizard does, in fact, have his own name. And his own lore, as it were.
"The GEICO Gecko, the most uncommon of creatures, is uniquely adapted to help people save money on car insurance," explains the GEICO website. 
"His constant good cheer, insatiable need to meet people, and natural tenacity all make him perfectly suited to help people find outstanding values on insurance. In fact, the GEICO Gecko explains it best himself: 'My job is saving people money. I love my job.'"
GEICO has since revealed that the little guy's name is Martin, after the ad agency where he was created.
Source: Read Full Article