The Umbrella Academy is back for another season in a new timeline. The trailer for season 3 shows two powerful characters who will be working together after being on opposite sides in a dangerous battle in last season's finale. 
Lila Pitts battled The Umbrella Academy last season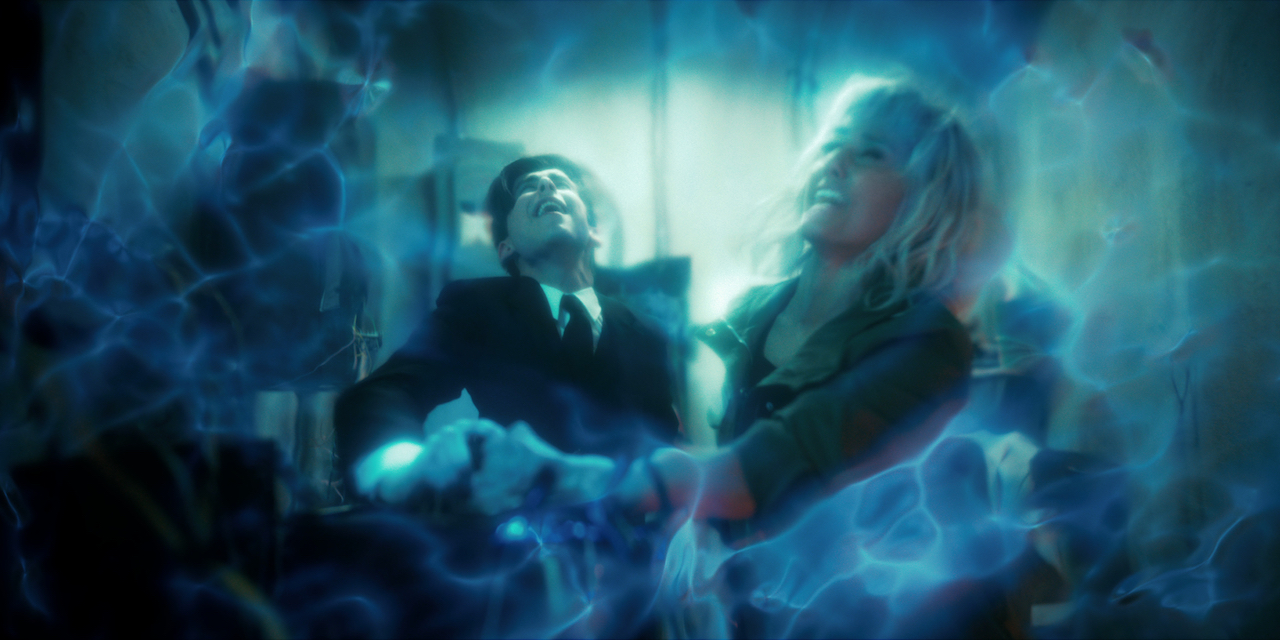 Season 2 started with Diego (David Castañeda) and Lila (Rita Arya) being in a psychiatric institution. They bust out together, and Lila joins him in his adventure trying to save John F. Kennedy from assassination. 
But the whole time, Lila was gathering information as a secret mission given to her by The Handler (Kate Walsh). The season came down to Lila battling the academy at the Cooper Farm. Some of them tried to convince her to join them. It ended with the Handler shooting Lila, and Five (Aidan Gallagher) turned back time to save everyone. Lila escaped the farm.
Fans were left to wonder where Lila would stand next season. But the new trailer shows Lila will genuinely work with The Umbrella Academy.
'The Umbrella Academy's Season 3 trailer shows Viktor and Lila teaming up
The trailer starts where season 2 left off. The Umbrella Academy is back in the mansion, meeting The Sparrow Academy for the first time. They realize they created a time paradox that created the Kugelblitz, a force that swallows things. The world will probably end again in four or five days with everything being blitzed.
The Umbrella Academy has a lot on its plate. They'll fight The Sparrow Academy, avoid the other versions of themselves in this timeline, and try to save the world.
Later in the trailer, Viktor (Elliott Page) and Lila are shown working together. They're glowing white, gearing up to release that energy somewhere else. Viktor was already powerful alone in the past and started an apocalypse. It'll be interesting to see what will happen with the help of Lila, who can mirror anyone's ability.
Ritu Arya says Lila is developed more in season 3
Fans will hopefully get to learn more about Lila this season. Arya talked to ComicBook.com about building on her character. 
"I hope that the audience enjoys seeing Lila sort of developed further down the line, seeing more of her," she said. "I hope that it's going to be fun to watch. I really had fun filming it and delving deeper into her character more and her relationships with the family more. So, I hope that comes across."
The trailer doesn't show any scenes of Diego and Lila together. Fans will have to wait and see what their dynamic will be like this season.
Source: Read Full Article