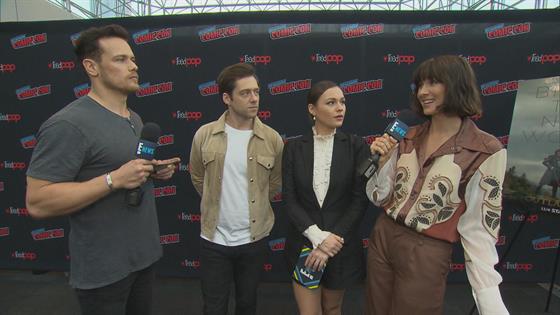 America, home of the brave, land of haters who hate the letter "u"? It seems so, according to the Outlander cast.
In season four of Outlander, Claire (Caitriona Balfe) and Jamie (Sam Heughan) arrive in pre-Revolutionary War America to begin their new lives. It's a season of firsts for them, as Claire adjusts to a time period she only read about and Jamie deals with new customs and threats, similarly to when the cast, Balfe, Heughan, Richard Rankin and Sophie Skelton, came to America for their respective first times.
E! News let the cast of Outlander turn the tables on each other at New York Comic Con to get the scoop on all their American thoughts, from their first memories to the weirdest American customs and food they have still yet to grasp. Spoiler: the spelling changes are a sore spot for some of the cast. Americans don't respect the letter "u."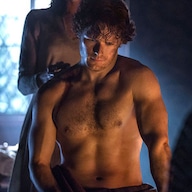 Photos
25 Fascinating Facts About Outlander
"What do you got against 'U's? What the hell?" Balfe asks in the video above.
Plus, are Americans doing movie theater snacks all wrong? And, sorry, is peanut butter and jelly an American thing?
Watch the video above to hear from Balfe, Heughan, Rankin and Skelton.
Outlander returns Sunday, November 4 at 8 p.m. on Starz.
Source: Read Full Article