Season 4 of The Marvelous Mrs. Maisel is looming and fans could not be more excited. Thanks to the coronavirus (COVID-19) pandemic, filming for the award-winning comedy series was delayed significantly. However, the show finally resumed filming earlier this year and fans have a lot to look forward to. For example, Milo Ventimiglia has joined the cast for the upcoming season.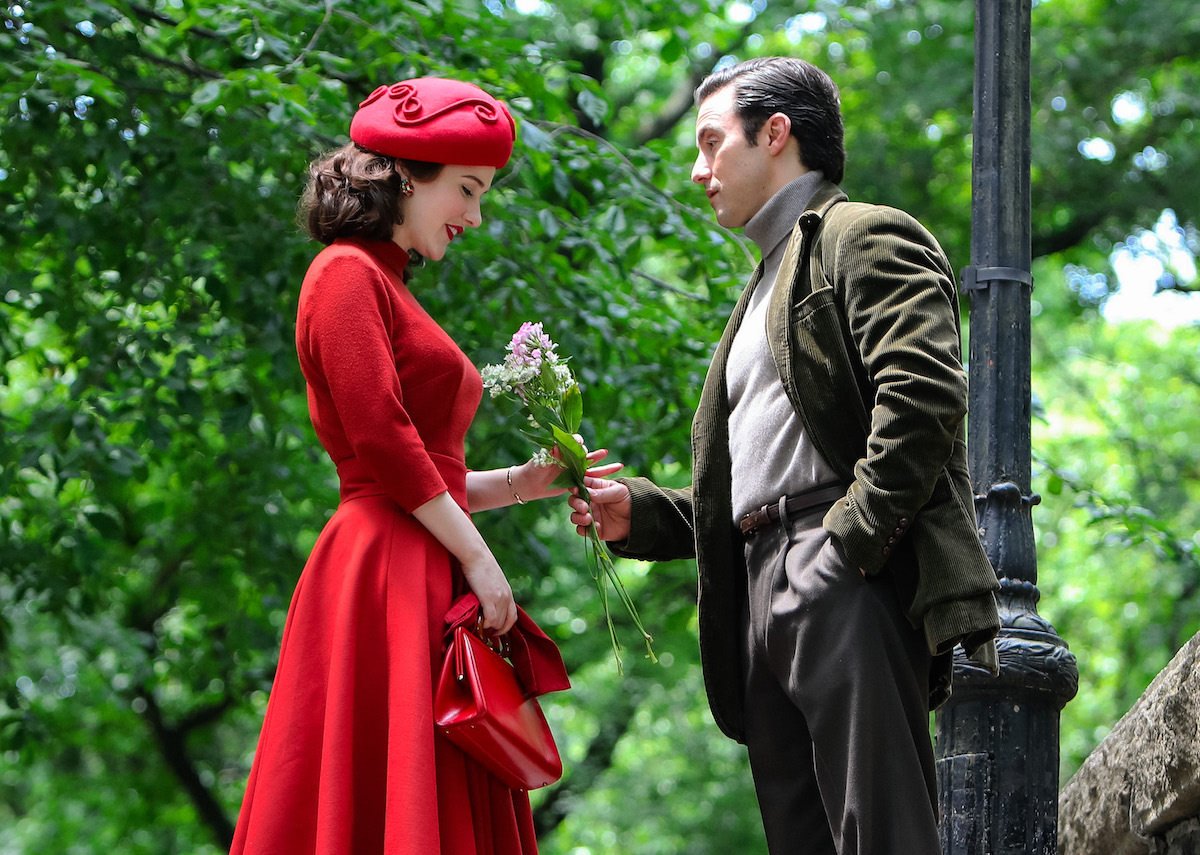 It's fair to say that Ventimiglia joining the cast of The Marvelous Mrs. Maisel was a long time coming. He'd worked with creator Amy Sherman-Palladino on Gilmore Girls for 37 episodes. To date, Sherman-Palladino and her husband, Dan Palladino, still serve as a mentor to Ventimiglia. The This Is Us actor loves being around the pair no matter the circumstances.
Milo Ventimiglia wanted to join 'The Marvelous Mrs. Maisel' cast long before Season 4
"I liked Dan and Amy when I first met them, and I was a fan," Ventimiglia shared with Variety. "Now I love them, even to the point where I'm like, 'Hey guys, do you need somebody to sweep the floors on 'Maisel'? I'm in. You need someone to make sandwiches? I can do that, too.' I just want to hang out with you guys."
In the aforementioned 2018 interview, Sherman-Palladino shared that she'd love to have Ventimiglia join the cast of The Marvelous Mrs. Maisel. However, the writer wanted to hold out for the right part instead of a mere cameo. Fortunately, years later, Sherman-Palladino has found the right role for the Heroes alum. But what can fans expect from his character?
Ventimiglia's character is very unique and required someone of his caliber
Recently, Sherman-Palladino gave a tiny teaser of The Marvelous Mrs. Maisel Season 4 during a Q&A. When asked about the character Ventimiglia was playing, she was especially coy. "Someone very handsome," she answered. Palladino gave fans a little bit more to think about, stating that Ventimiglia was needed to truly bring the character to life.
"You have to see it in context," Palladino elaborated, "because it's actually a very different thing we're doing with him. We needed someone of his caliber and his handsomeness, so we asked Milo to do it. But you have to see it in the context." Of course, fans may be able to glean a bit more about the character that the actor is playing if they look closely at the photos that were taken of him and Rachel Brosnahan on set of The Marvelous Mrs. Maisel.
'The Marvelous Mrs. Maisel' featured another actor from the 'This Is Us' cast
Naturally, Brosnahan wasn't willing to reveal anything about Ventimiglia's role. However, she seemed to truly enjoy working with her fellow actor on The Marvelous Mrs. Maisel. "You know after the 2020 that we all had, it felt incredible to get the family back together," she told Access Hollywood. "To add to our family with folks like Milo."
But this isn't the first time that fans of This Is Us and The Marvelous Mrs. Maisel are sharing cast members. Sterling K. Brown played the intense Reggie in season 3. Funnily enough, Brosnahan believes that she manifested Brown's way into the cast. It would be completely wild if Brown's character and Ventimiglia had a cross-over in season 4. Only time will tell what Sherman-Palladino has in store for fans.
Source: Read Full Article