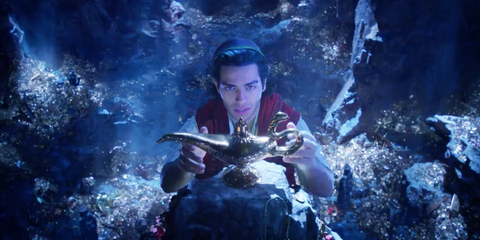 Your first look at the live-action Aladdin film is finally here. Disney unveiled the teaser trailer for the upcoming remake of the 1992 animated classic, revealing a glimpse at the titular hero, played by Mena Massoud.
The new Aladdin only appears onscreen for seconds, but a lot of the setting is revealed in the rest of the clip, which spans about a minute and a half. We get flashes of the desert, the famous city of Agrabah, and, of course, the mysterious Cave of Wonders with its iconic tiger head-shaped entrance.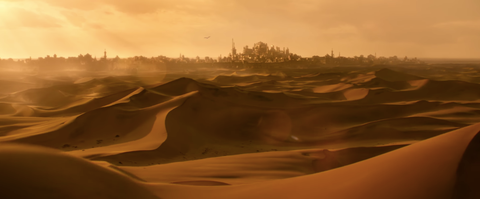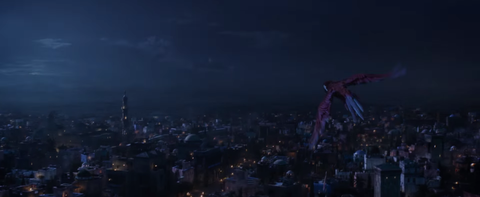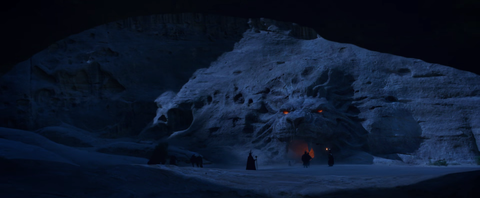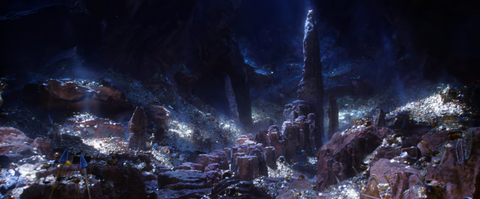 There's even a silhouette of Jafar's parrot Iago flying above the skyline. Sweeping instrumental versions of "Arabian Nights" and "Friend Like Me" from the original film's soundtrack play in the background.
The final moments show Massoud's Aladdin amidst a cavern full of treasures inside the Cave of Wonders, slowly reaching for the magic lamp. Unfortunately, we don't get to see any of Will Smith's Genie just yet. Perhaps we'll have to wait for the next trailer.
The rest of the cast includes Naomi Scott as Princess Jasmine, Marwan Kenzari as Jafar, Nasim Pedrad as Jasmine's handmaiden Daila, Billy Magnussen as Prince Anders (known as Jasmine's suitor Prince Achmed in the original move), Navid Negahban as the Sultan, and Numan Acar as Jafar's henchman Hakim, according to The Hollywood Reporter.
The Aladdin remake hits theaters on May 24, 2019. Next year will be a big one for Disney's live-action remake series; Lion King (starring Donald Glover and Beyoncé) follows that July.
Source: Read Full Article