Who doesn't like a good throwback photo? Emily Cox, who plays Brida in The Last Kingdom, recently shared a few of herself and another actor from the series. We have all the details to know about the epic post.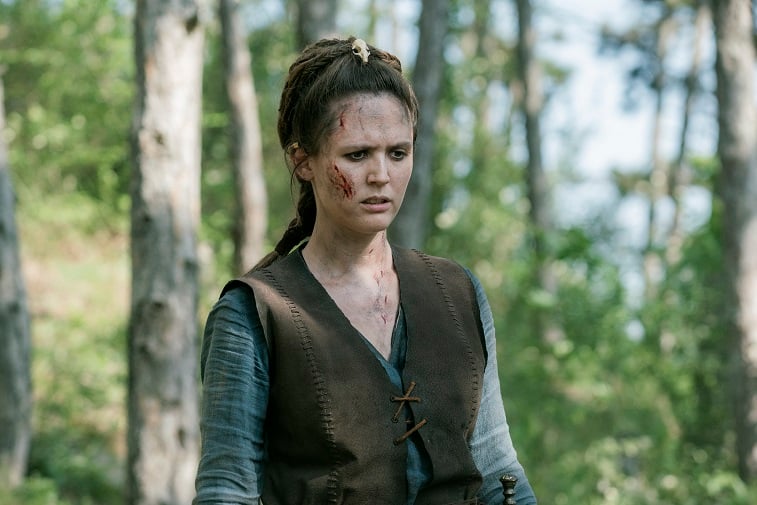 'The Last Kingdom's' season 5 will be the last season, and it's back in production
Fans have come to love the story about Uhtred (Alexander Dreymon), son of Uhtred. However, the series is being cut short with season 5, which will be the final season. Deadline announced the news of the conclusion of the series with season 5, verifying the news with Netflix and Carnival Films.
That same day the sad news was released, a video was posted later on the official social media channels revealing that the show is in production. Production is currently taking place in Hungary. Many fan favorites can be seen in the video, in which Dreymon, who plays Uhtred, makes the announcement. Emily Cox can be seen in the video as well with a number of fan favorites.
Emily Cox shared some 'throwback' photos with this 1 actor
https://www.instagram.com/p/CPnQHtph97i/
Emily Cox recently shared a few throwback images from season 4 of herself and Amelia Clarkson. Emily Cox plays Brida, a woman who was once a Saxon child taken in by the Danes. She's fiercely loyal to them, and she considers herself a Dane. She was once lovers with Uhtred in the past, but she now holds a grudge against him from season 4.
Amelia Clarkson plays Aelflaed, the wife of King Edward (Timothy Innes). She's the daughter of the scheming Lord Aethelhelm (Adrian Schiller). She has given Edward a son, and Aelflaed is proclaimed the Queen in season 4.
In the first photo shared, Emily, looking like Brida, holds what looks like a bloody ax as she appears to be laughing while looking at the camera. There is dirt on her face, and her hair is up. Amelia is nearby dressed as Aelflaed in a purple ensemble. She makes a face with her mouth open like she may be pretending to be scared with her hair back. The next image is like the first, but Emily looks at the camera with a stern look as Amelia looks away with her mouth still open.
Emily tagged Amelia's account in the photo as well as the official social media account for the series, and she tagged the post: "Throwback to Season 4😃🙃🤸‍♀️🧚‍♀️…." She tagged The Last Kingdom's official account along with Amelia's account in the caption as well, and used some hashtags, "#thelastkingdom #brida." Over 8,000 people liked the post, and 87 people commented on it.
It's always nice to see past moments like this from actors in our favorite shows. Hopefully now that filming for season 5 is happening, we'll get even more moments between the actors of The Last Kingdom.
Source: Read Full Article