Stranger Things 4 has undoubtedly been the most frightening season of the Netflix series, and it's all because of the newest villain: Vecna. This monster from the Upside Down infiltrates the minds of Hawkins teenagers and manipulates their realities before killing them off in a very gory way. His eerie appearance and voice can provide nightmare fuel for anyone, even the Stranger Things cast. According to the actor behind the villain, Vecna terrified Millie Bobby Brown to the point of tears.
[Spoiler alert: The following story contains major spoilers for Stranger Things 4 Vol. 1.]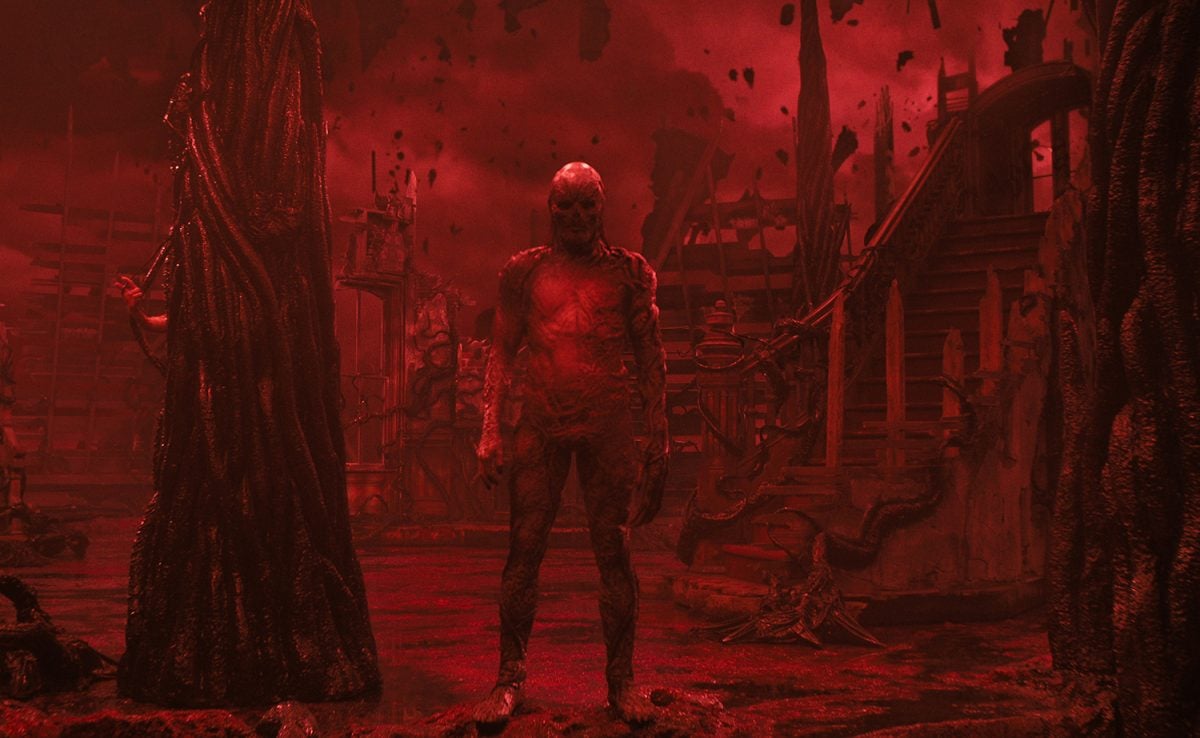 'Stranger Things 4' Vol. 1's ending uncovered Vecna's true identity
In Stranger Things 4, Vecna caused the deaths of three teens: Chrissy Cunningham (Grace Van Dien), Fred Benson (Logan Riley Bruner), and Patrick McKinney (Myles Truitt). Plus, he nearly claimed Max's (Sadie Sink) life. Two of the biggest mysteries throughout the season were who Vecna really was and what motivated him to kill. Both of those questions received answers in Vol. 1's finale, "The Massacre at Hawkins Lab."
Peter (Jamie Campbell Bower), an orderly at Hawkins Lab, revealed to Eleven (Millie Bobby Brown) that he was actually Henry Creel, the son of Victor Creel (Robert Englund) — a man accused of killing his family. It was really Henry who killed his mother and sister via his telepathic powers. After the attack, Henry went into Dr. Martin Brenner's (Matthew Modine) care and became known as One, the first child in Brenner's program.
Somewhere along the line, Brenner put something into Henry/One's neck to suppress his powers. One changed his name to Peter and started working as an orderly. However, he managed to trick Eleven into removing his suppressant so he could commit the Hawkins Lab massacre.
In a final battle, Eleven opened up a portal to the Upside Down and sent One into the abyss, where he transformed into Vecna.
Jamie Campbell Bower says Millie Bobby Brown was 'terrified' of Vecna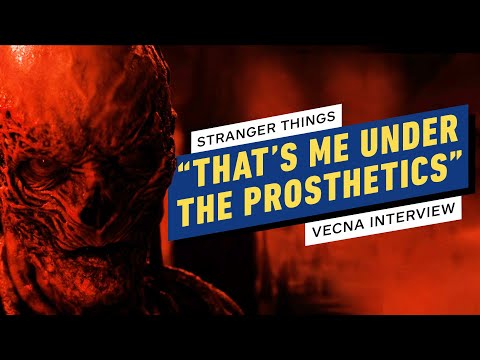 Surprisingly, the seemingly-kindhearted Peter and the evil Vecna were both played by Jamie Campbell Bower. He told Variety that a makeup artist helped him get into character every day so that his castmates had a real villain to interact with.
According to Bower, his transformation into the villain frightened quite a few people on the Stranger Things set. However, Millie Bobby Brown had the most intense reaction to Vecna. For the most part, Brown's character only interacted with the sweet version of Peter, not Vecna. So, seeing Bower become this monster was a bit shocking.
"She was terrified, like, literally terrified, and when she saw Vecna, she burst into tears, and she said, 'That's not my friend. I don't know who this person is anymore. Where's he gone?'" the actor revealed.
Bower told IGN that Grace Van Dien also felt "terrified" of Vecna. But, then again, he couldn't blame his castmates for getting scared.
"I am pacing around often, beforehand, saying some pretty vile things under my breath about whoever's in front of me, and just vile things in general pretty much up until action when I've got to say the actual lines," Bower explained.
How Jamie Cambell Bower prepared for his 'terrifying' Vecna role
Becoming a monster was no simple task for Bower, either. He told Variety that it took quite a bit of mental preparation to channel Vecna's "deep, deep resentment." To help with that, he typically distanced himself from others before filming and "wouldn't speak to people."
"I wouldn't speak to anybody outside of the Stranger Things world for at least four days before filming anything," he said. "I would find myself doing some pretty wild stuff. If anyone saw me walking around the streets of Atlanta at 2 o'clock in the morning talking to myself, they would understand. I was just bringing up a lot of anger, particularly for Vecna."
Stranger Things 4 Vol. 1 is now streaming on Netflix.
Source: Read Full Article