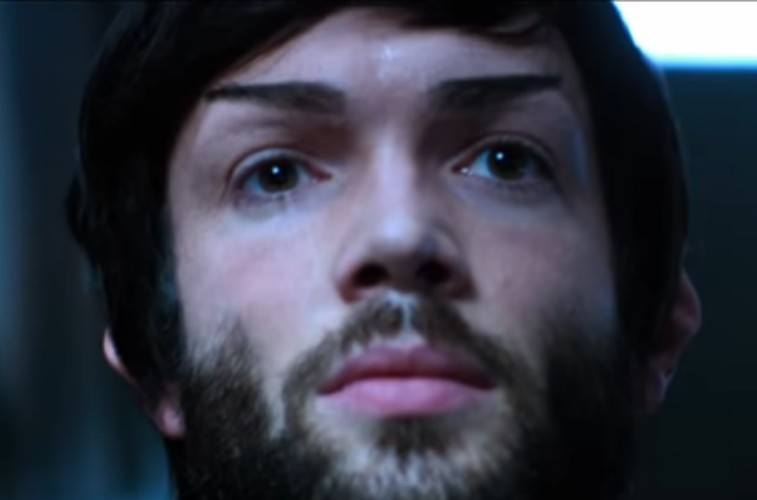 Ethan Peck in 'Star Trek: Discovery' | CBS All Access
Star Trek: Discovery is coming back for a second season after taking on the hard task of winning over hardcore fans. It will face that challenge again because the show is reintroducing an iconic character played by another actor. That would be Ethan Peck playing Spock. The cast including Peck was at New York Comic-Con on Oct. 6. and talked about the important casting choice.
Ethan Peck didn't know he was auditioning for Spock in Star Trek: Discovery
When shows make huge casting moves, they tend to be very secretive. That means sometimes actors audition for a role without knowing the name of the character. That was the case for Peck.
"It was long audition process," said Peck. "In the beginning, I didn't know what I was reading for and so I knew it was for Star Trek and this guy was struggling with emotion and logic."
Peck said he had a panic attack when he found out
He then continued, "and toward the very end I found out who it was and I was like 'oh my gosh, I can't believe it.' I had a panic attack throughout the last meeting with [Alex] Kurtzman."
However, that still wasn't the time he found out he got the part. "About two days later, I was like 'you know what? Even if it doesn't go my way what an incredible experience to brush arms with this character in this world.'" But he did get the part through a text message that read "Welcome Aboard, Mr. Spock."
The trailer for Season 2 was also shown at the panel and it shows Michael Burnham (Sonequa Martin-Green) seeing something that she describes as a "Red Angel." It turns out Spock has also seen this multiple times before. He is also in need of help and grew out an amazing beard.
It will still take some time to see how it all comes together. Season 2 premieres on CBS All Access on Jan. 17, 2009.
Read more: 'Star Trek: Discovery': Cast Reveals Why the Klingons Look So Different
Check out The Cheat Sheet on Facebook!
Source: Read Full Article