Actor Matthew Morrison announced his abrupt departure from FOX's So You Think You Can Dance due to breaching "competition production protocols." King of Queens star Leah Remini has revealed that she will replace Morrison as a judge on the show.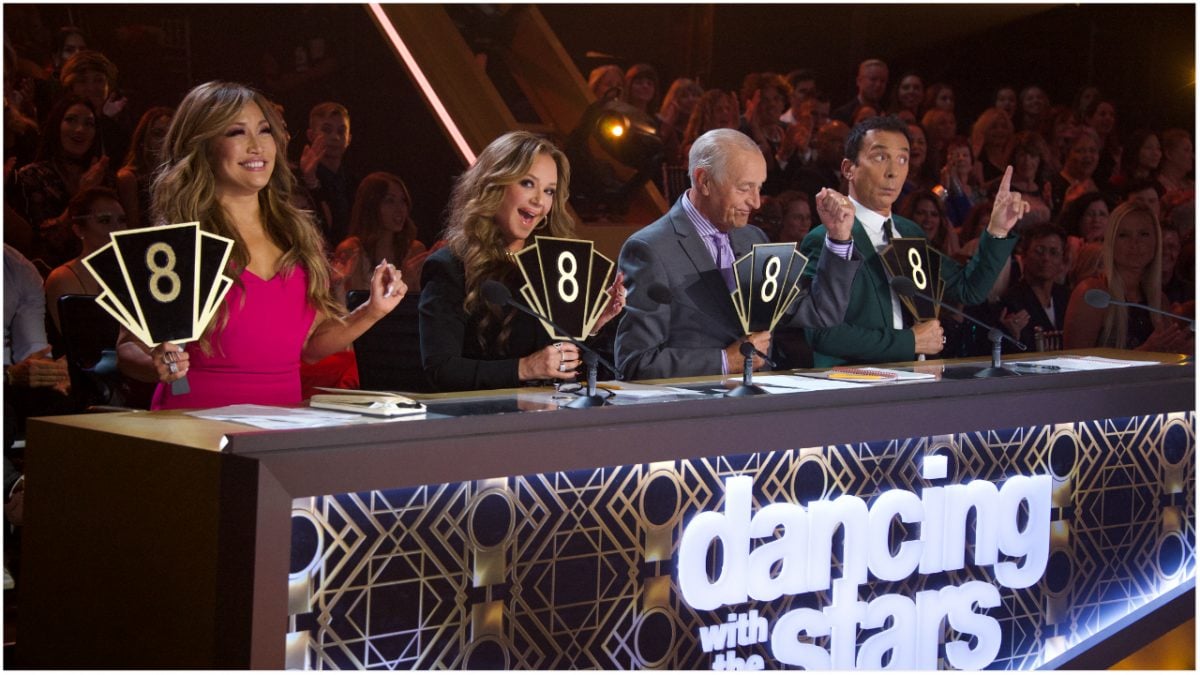 Matthew Morrison left 'So You Think You Can Dance'
Glee alum Matthew Morrison previously served as a judge for So You Think You Can Dance alongside entertainer JoJo Siwa and season 4 runner-up Stephen "tWitch" Boss.
After the second episode aired, the actor announced his abrupt exit from the reality competition show. In a statement to Us Weekly, Morrison called the chance to judge SYTYCD "an incredible honor" but revealed that he would be leaving the show.
According to the actor, he didn't "follow competition production protocols" after the audition process, and 12 finalists were selected. While he didn't divulge his infraction in the statement, he acknowledged his actions prevented him from "being able to judge the competition fairly."
He closed by apologizing to everyone "involved" but promised he would continue rooting for them at home, considering it "one of the best seasons yet." According to sources from FOX, someone will replace the Glee alum starting in the June 15 episode when the final 12 dancers perform for America's vote. 
Leah Remini to replace Morrison as a judge
On June 10, 2022, actor Leah Remini, known for her role as Carrie in the CBS sitcom The King of Queens, tweeted that she would replace Morrison in the upcoming episodes.
"I'm thrilled to share the news that I'll be joining So You Think You Can Dance as a judge," she wrote. "I look forward to guiding these incredibly talented artists as a fan of the show and a great admirer of dancers."
The best-selling author also tagged the other judges and host Cat Deeley, adding, "can't wait to work with" them. While some fans noted they were excited she would join the judging panel, others questioned her credentials to judge a dance competition.
In 2013, Remini competed in Dancing With the Stars alongside professional dancer Tony Dovolani. The pair placed fifth. She returned as a guest host in season 19 and twice for season 21.
Morrison revealed the text he sent a dancer that led to his departure
After Morrison announced his exit, rumors began to circulate regarding what the actor did to break the rules. He addressed the "blatantly untrue statements" that were made regarding the situation in a minute-long Instagram video.
The actor started by claiming he thought it was "unfortunate" that he had to "defend" himself and his family against the reports.
However, he insisted he didn't have anything to "hide" and shared the singular message he sent a competitor "in the interest of transparency." Morrison then proceeded to read the text aloud: "Hey, it's Matthew. If you don't mind, I would love to get your number and talk you through some things."
He claims that is the only message he sent the dancer and said he did so in hopes of getting her a job as a choreographer on the show. He ended his explanation by calling out "toxic gossip" he feels is "ruining our society." So You Think You Can Dance airs Wednesdays at 9/8c on FOX.
Source: Read Full Article