Power Universe creator Courtney Kemp is one of the most prolific creators of our time. From the original Power which only trailed Game of Thrones in cable ratings to its spinoffs, Power Book II: Ghost, Power Book III: Raising Kanan, Power Book IV: Force, and Power Book V: Influence, the writer/showrunner/producer knows when she has a hit on her hands.
However, despite the success of the original series and its massive spinoffs, Kemp says a ton of networks refused to even consider Power before it landed on Starz in 2014.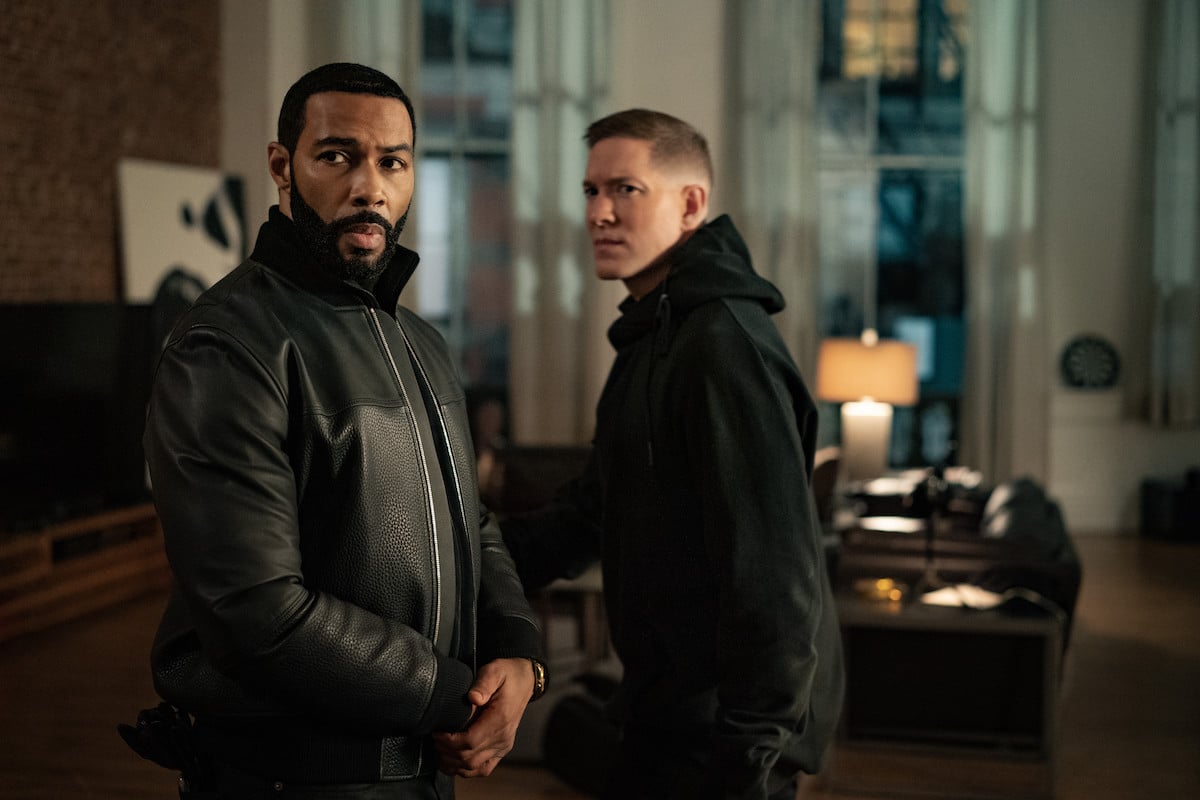 Why did Courtney Kemp create the series?
A writer on The Good Wife and The Bernie Mac Show, Kemp created the original Power series amid her quest to answer one question. "The character of Ghost really become a composite of my father and 50 [Cent], with the universal question of the series being, 'Does my past dictate my future?'" Kemp told Entertainment Weekly.
Though she understood who she wanted Ghost to be, she brought in Curtis "50 Cent" Jackson because he'd literally walked in Ghost's shoes in some ways. Kemp knew that she needed the show to feel as authentic as possible.  She told Variety, "There's no version of Power working without our partnership. [50 Cent] has always been a great producer."
Courtney Kemp says 'Power' was rejected by a ton of networks before it landed on Starz
However, getting to the season 1 premiere of Power on Starz back in 2014 was no easy feat. The series was rejected by a ton of networks before landing on Starz.
"When we pitched Power around town, a lot of places said no because a show with Black leads at that time was very much not what people wanted to buy," Kemp told The Hollywood Reporter. "Now people have had the opportunity to see that they can make good money on those shows. I've said it before, but the color that matters in Hollywood is green. And I think people look to me to provide a certain demographic of viewer. I'm very committed to, BIPOC, LGBTQIA and women. Those are the areas where I'm committed to telling stories and amplifying voices — which isn't to say that if you're a straight white man, you can't have a great story. But I'm pretty sure you'll get that on [the air]. That door will open to you. Whereas if you are a queer woman of color, maybe people aren't listening as much. They're starting to listen more."
What will happen to the 'Power' Universe now that Courtney Kemp has left Starz for Netflix?
With Power and its four spinoffs underway, Kemp is packing up her things and moving her talents to Netflix. The writer/producer/showrunner has signed a massive deal with the streaming service to create new series and develop other projects through her company, End of Episode. Kemp has a four-year agreement with Netflix that is reportedly worth eight-figures. There is also a clause in her contract that says that her compensation could rise to nine figures depending on the success of the shows.
Though Starz/Lionsgate is losing the powerhouse creator, Power Universe fans should not despair. "Don't worry #powerfans, I'll be keeping an eye on the #powerverse too!" she shared on Instagram. Kemp will reportedly still be involved creatively and as an executive producer.
Source: Read Full Article