P-Valley is set to return for its highly anticipated second season on Starz in 2022. The series is set in Chucalissa, Mississippi. It follows Uncle Clifford (Nicco Annan), the owner of the highly coveted strip club The Pynk. In addition to Uncle Clifford, the series centers the women who work for her. They include Mercedes (Brandee Evans), the club's headliner on the verge of retirement and newcomer Autumn (Elarica Johnson).
When Evans initially snagged her role as Mercedes, she began studying strippers like she was researching for a college paper.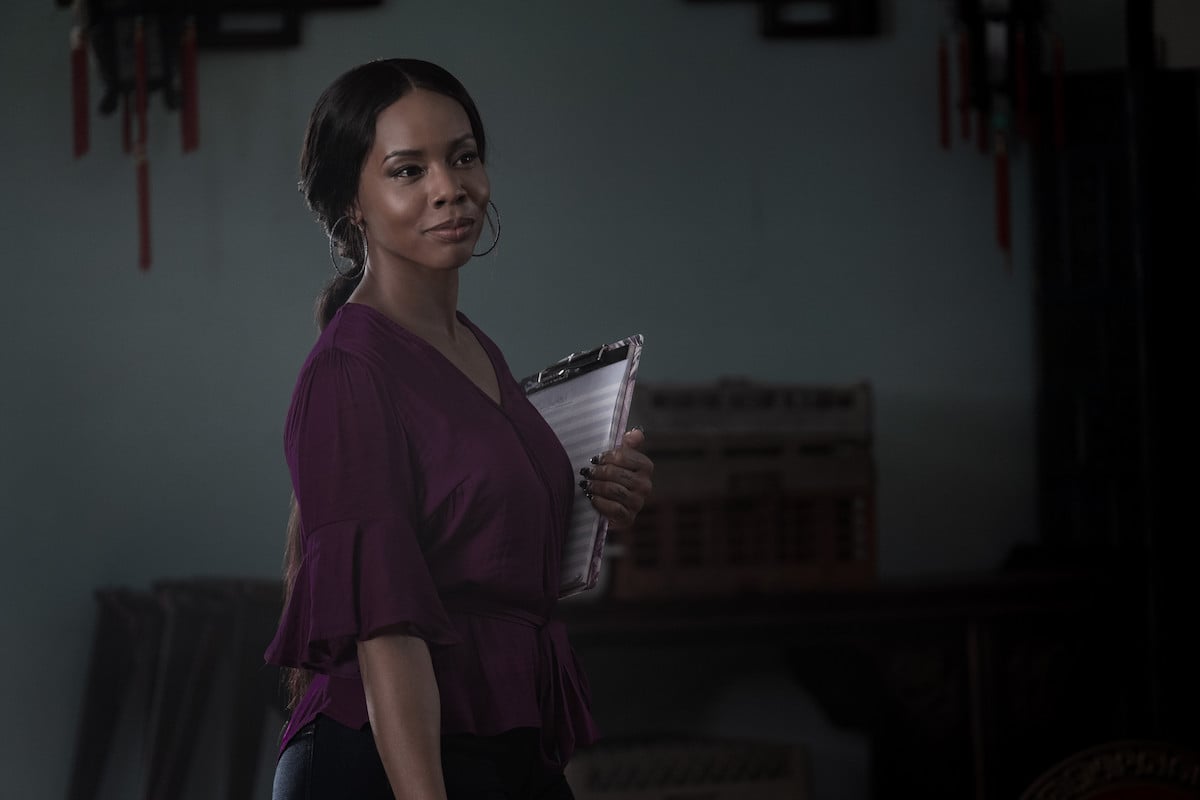 Brandee Evans was tired of dancing before she landed her role as Mercedes
Evans, a trained dancer, was sick and tired of dancing when she auditioned for the series. She had toured for years with rapper and performers like Lil Wayne, and she was looking for something new.
"When P-Valley came around, I was tired of dancing," she told Elle. "I had told my manager, Debbie, Don't put me out on anything dance-related anymore.' Not that I didn't love it anymore, but I'm a caregiver. I've been caring for my mother for I don't know how many years. I taught dance classes in order to [get enough] money to get her out of a nursing home and make life better for her, but I was burnt out. I've danced in Japan, London, and all over the United States trying to do classes, [to the point] where sometimes I lost money because not enough people came. I was like, 'I don't want to two-step nothing anymore.'"
Thankfully, the script won her over.
Brandee Evans studied for her role on 'P-Valley'
Evans wasted no time doing a deep dive into the life of exotic dancers. She studied diligently for her role visiting strip clubs and going backstage when permitted. "Going to the club, I was able to see what the ladies were like in their work environment," she told The Hollywood Reporter. "I watched how the customers tipped them, how they interacted with the customers, their outfits, their makeup, their mannerisms. I studied them like I was in college preparing for a research paper." 
Now, P-Valley has become one of the most talked-about dramas in recent history.
Brandee Evans just dropped some major hints about 'P-Valley' Season 2
After a very long wait, P-Valley is finally filming its second season in Atlanta. Evans has hinted at a new journey for Mercedes. As we know, at the end of the first season, her dream of owning her own dance studio was stolen from her by her mother. Now she's going to have to continue dancing to earn all of that money back.
"Episode three, I read something, and just like last season, I was in my living room crying," Evans told Gold Derby. "I was like, 'Oh my gosh, Mercedes is going through it,' so I think she's going through, it, even more, this season. Katori has put her on some type of journey, chile, so this is going to be very interesting. If I'm already feeling this in episodes one, two, three, I can only imagine what's going to happen when we get to 10."
Evans also explained that while The Pynk is still a centerpiece in P-Valley it will no longer be the main setting in season 2. "You're going to see a lot of things that happen outside the club this season, making it humanizing as well because everyone has a life when they go home from their job and so do these women and these men in the club as well," she told Gold Derby.
Source: Read Full Article