The Starz drama Outlander features one of the most passionate love stories on television. The romance between Jamie (Sam Heughan) and Claire (Caitriona Balfe) Fraser has survived everything from time traveling across centuries to war.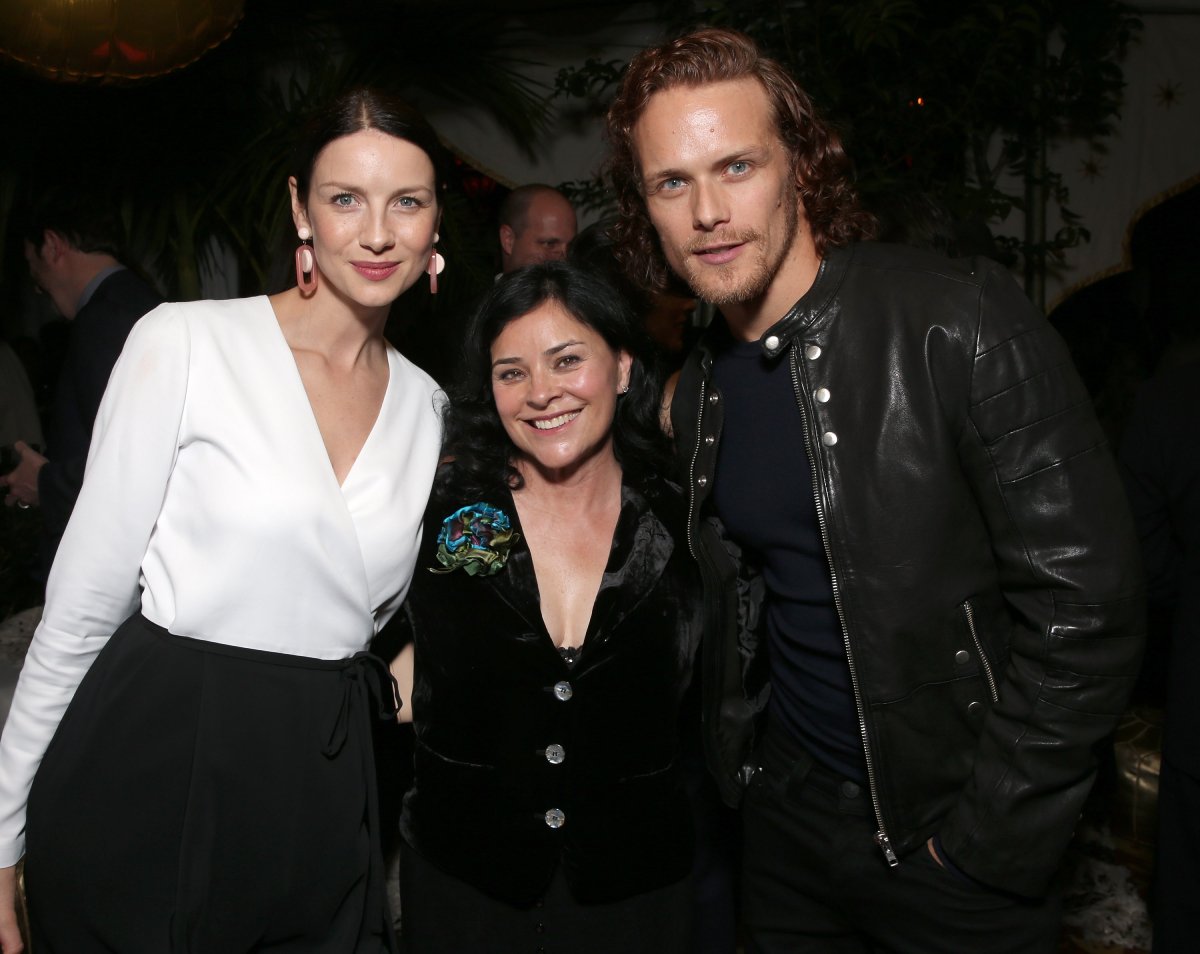 And, according to author Diana Gabaldon, there's one thing that always brings the couple back together, no matter what challenges they face.
Jamie and Claire had an unconventional start to their relationship in season 1 of 'Outlander'
As Express notes, the beginning of Jamie and Claire's relationship was quite unconventional. In the pilot, Claire mysteriously fell through the stones at Craigh na Dun. The WWII nurse jumped back in time from the 1940s to 18th century Scotland.
A group of highlanders — including Jamie — took Claire, and she told them she was a widow. But when the British nurse became a target for Black Jack (Tobias Menzies), she had no choice but to get married. In order to protect herself, she had to be recognized as Scottish. Claire married Jamie in an emotional ceremony to avoid arrest.
Because their marriage was forced, many Outlander fans have wondered if Claire was actually attracted to Jamie before they became husband and wife. Especially those who have read the books.
In a Reddit thread, one fan wrote, "I got the distinct feeling in the book that Claire wasn't really attracted to Jamie prior to the wedding. It was like he was just there and nice to her but then suddenly they got married and he is the hottest thing since sliced bread."
The fan added that they preferred the "longing looks" that Claire gives Jamie pre-wedding in the Starz drama.
Jamie and Claire quickly fell in love and things got steamy
Many fans who have read the Outlander book series and also watched the first five seasons of the Starz drama do believe there is a difference in Claire's feelings for Jamie before the wedding. One fan stated that it's hard to imagine Claire not being at least tempted by Jamie because he's supposed to be "extremely handsome."
Others point out that Claire "definitely fancies" Jamie. But, it must have been confusing for Claire, since she was married to Frank.
No matter when Jamie and Claire's feelings for each other actually began, they did profess their love for one another in episode 12 of season 1. This occurred when they arrived at Lallybroch, Jamie's family home.
"I think she's in denial for a fair bit of time, even after they've married and gone through a few things together," one fan wrote. "It's only after the witch trial and him taking her to the stones that she finally admits even to herself that she loves him."
'Outlander' author Diana Gabaldon says there is one thing that always brings Jamie and Claire back together
Once Jamie and Claire realized their love for each other, their chemistry on-screen went to the next level. Things got passionate and steamy real quick. And the passion has lasted throughout the first five seasons. Jamie and Claire also survived 20 years apart.
As Express points out, sex is a big part of Outlander, and it has been since the pilot. According to Gabaldon, it's sex that always brings Jamie and Claire back together.
"They were never intending to marry each other. She wasn't intending to marry him. He married her mainly because he wanted to sleep with her, to protect her also," Gabaldon explained. "But the sexual attraction between them is very strong and is the glue that holds them through some very difficult times. It's not just a courtship story or a romance story, it is a long-term marriage."
Seasons 1 through 5 of Outlander are available on the Starz app and Amazon Prime Video. Production for season 6 recently got underway. It is expected to premiere on Starz in late 2021.
Source: Read Full Article