While the first two Thor films aren't the most beloved Marvel Cinematic Universe movies, they're definitely important, especially in setting up Thor and his cast of characters. The first introduced Thor, played by Chris Hemsworth, of course, as well as Jane Foster, portrayed by Natalie Portman. It also introduced Darcy, Jane's hilarious yet highly intelligent intern, played by Kat Dennings. 
It turns out that Darcy was not supposed to have as many lines as Dennings had in the first movie, let alone go on to appear in the second film and more. She had such an impact, that she's even off on her own, in WandaVision on a pretty important mission. How did that all happen?
Kat Dennings had no idea who she was auditioning for when it came to 'Thor,' just that it was for a superhero movie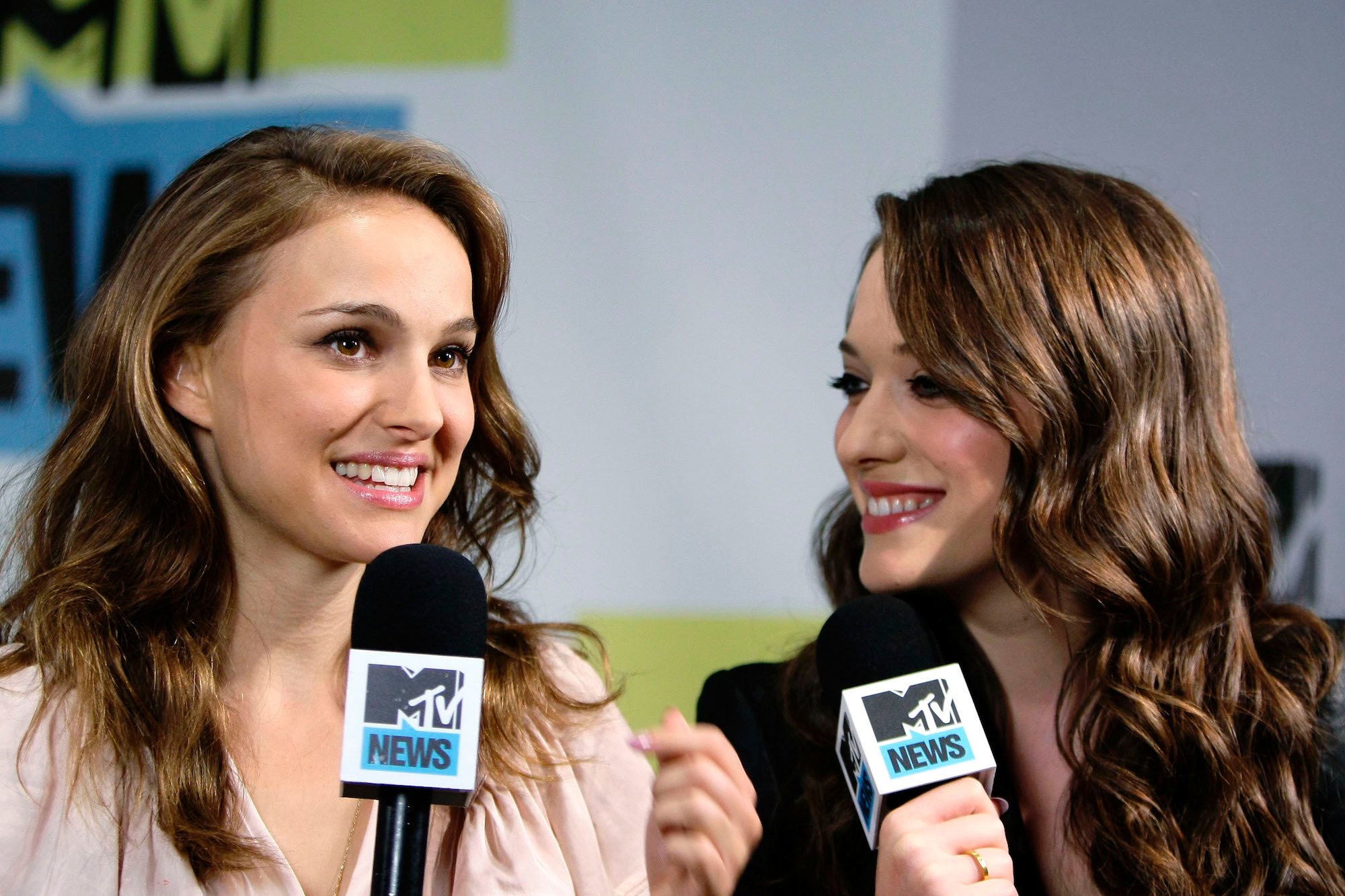 While appearing on the Jan. 27 episode of the podcast, Keep it!, Dennings shared that the process to be in a Marvel movie was intense, as one would assume. There was a lot of secrecy behind the audition process itself, like how she came to the address of her audition and they had to a secondary location in a golf cart. The lines at her audition were fake and she also had no idea what role she was reading for.
The hosts — Ira Madison III, Louis Virtel, and Aida Osman — asked Dennings what it was like working with Portman as well, and Dennings said it was "the best." She actually shared that they were longtime friends even before the first Thor film. They had met through a "random connection" years prior to 2011.
"I didn't know she was in Thor, I didn't know what was going on. I didn't know who I was," Dennings said about the wackiness of being a part of an MCU film.
Natalie Portman and Dennings' friendship really impacted Darcy's role in the 'Thor' movie
Dennings did share, though, that Darcy initially a very small role. But she was really glad to kind of just be there.
"My part, Darcy, was originally 2 scenes. She was literally just an intern, just there to kind of bounce off of other people," Dennings said. "I was already like, it was the best day of my life… I could not believe these people hired me. Like I duped them somehow into hiring me."
However, fate (and Dennings' personality) had other plans. The writers and Marvel execs were on set for rehearsals a lot because Thor is based in Norse mythology. Along with his own Marvel comic book lore, there was a lot that went into creating this Marvel Cinematic Universe version of the big, burly god. So, essentially everyone involved wanted to make sure it went along smoothly. And that's when Dennings and Portman's friendship impacted Thor.
"I walked in the room, very shy," Dennings said, joking about how she was waiting for them to "fire" her half the time. "And Natalie came in and sat on my lap, 'cause we're friends. And that's how my friends and I are… I think our friendship started to affect them with its purity and love."
With the writers and Marvel execs there, they witnessed Dennings and Portman's friendship and hilarious behind-the-scenes antics. Which fed into them writing more scenes for Darcy.
"Slowly Darcy became a little more involved," Dennings said. "And I was like, 'Why are they adding me to scenes?' And that's kind of what happened, friendship magic is the reason I'm here today."
The impact of their 'friendship magic' went far because Darcy is now a major player in 'WandaVision'
[Spoiler alert: Spoilers ahead for WandaVision]
As Virtel said to Dennings, "Being nice pays off." And for her character Darcy, it sure as heck paid off big time.
Not only was Darcy a great source of comedic relief throughout the first and second Thor films, but she is now a big component in WandaVision. Dr. Darcy Lewis is no longer just an intern, but an expert in astrophysics who's brought in by S.W.O.R.D. when Monica Rambeau goes missing in the town of Westview, NJ. She's also the one who cracks the case and finds the TV waves that Wanda's new reality is giving off. She's able to broadcast Wanda's fake reality and sort of piece together what's going on behind the edge of the town that no one can get through. Who knows what the next few episodes will hold for Darcy and her discoveries.
And while Dennings "doesn't think" Darcy's in Thor: Love & Thunder, the fact that she has such a major role in WandaVision shows that there are more chances for Darcy on the horizon.
Source: Read Full Article