Nick Lachey and Vanessa Lachey are a real-life married couple who help contestants find love on the Netflix series Love Is Blind.
The Lacheys got married in 2011, long before Love Is Blind came into existence. Nick recently shared what would happen if he and Vanessa were contestants on the show, and he believes they would have chosen each other.
Nick Lachey and Vanessa Lachey are returning to host season 2
Love Is Blind premiered in 2020 and became a huge hit with viewers worldwide. The show's concept involves singles getting to know each other in specially-designed "pods" to keep them from seeing each other's faces.
For season 1, Nick and Vanessa were the hosts that guided viewers along as they watched the contestants meet one another and form bonds. The pair has since returned to host season 2.
"We went into season one not having any clue if the show was even going to work—would people find love, would they connect at all—so to watch all that unfold is very cool," Nick told E! News.
He also gave fans a glimpse into season 2: "It's bananas and it's hard to take your eyes off of, even for us."
Nick Lachey believes he and Vanessa Lachey would have chosen each other on the show
If Nick and Vanessa were contestants on Love Is Blind, they would be choosing a partner from a variety of people. According to Nick, the two of them would still have chosen each other anyway.
"I know for a fact that if we had gone into the 'Love Is Blind' pods and didn't know each other, we would have found each other," Nick shared with Page Six. "I really do think that in a sea of 30 people — and I'm not just saying this to be cheesy — that we would have ended up together. We're just so similar and you can't fight fate, right?"
Interestingly, when Nick and Vanessa first started dating, they spent much of their time talking on the phone instead of meeting face-to-face. This is similar to the contestants talking to each other in the "pods" on the show.
"We obviously knew what each other looked like, but my first year of dating Nick was on the phone, which felt like a pod at times," Vanessa said. "He was in LA and I was in New York and we had hours and hours of conversations to get to know each other."
Nick added, "Those calls with V were the best. It really helped us build a strong emotional foundation that still helps us to this day."
How do Nick Lachey and Vanessa Lachey make their marriage work?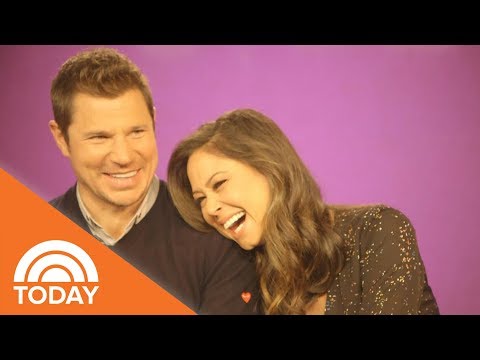 Nick and Vanessa have been married for over 10 years, which is impressive in an industry where relationships are not known to last long. Over the years, the couple has shared some secrets for making their marriage work.
Speaking to Today in 2018, Vanessa explained that "making time" for each other is important. Nick also added that they have the mindset of being "in it for the long haul" and believing that they can get through any difficulties together.
In 2020, Vanessa also appeared on The Bellas Podcast, where she revealed that "shower sex" is another key ingredient in their marriage.
"I'm in the shower and I'm like, 'I have a full day. You have a full day. It's either now or never,'" she said. "The kids are at school. It happens and then later that night, if you get like the cherry on top, great. But if not, we already did shower sex."
Source: Read Full Article