Fans are eagerly awaiting a new episode of Law & Order: SVU. As most loyal SVU fans already know, the show has halted production because of the coronavirus (COVID-19). It's been a hard time for many when social distancing and isolation are being encouraged, plus none of our favorite shows are on. Luckily, SVU has a new episode this Thursday at 10 p.m. E.S.T. and a new set of images to go along with it.
'Law & Order: SVU' returns with episode 17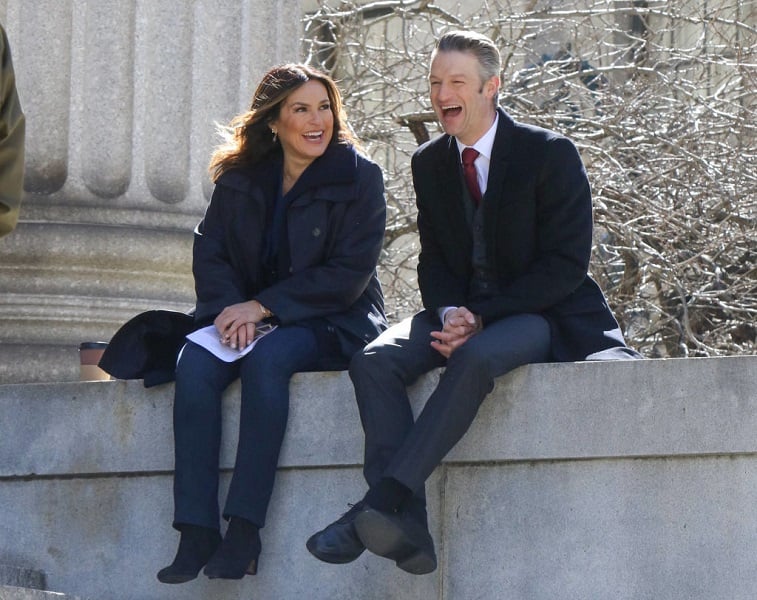 Episode 17 of SVU is called "Dance, Lies andVideotape" and focuses on aballerina that finds out she's being videotaped for a pornographic website.The episode airs on March 26 and fans are eager for new content from theirfavorite show.
There are new images of the upcoming episode
The official social media account recently shared some newimages of the upcoming episode and fans can't seem to get enough. In the firstimage, we see CaptainOlivia Benson (Mariska Hargitay) alongside Detective Amanda Rollins (KelliGiddish). They appear to be talking to a victim who looks more than a littledistressed.
In another image we see Detective Kat (Jamie Gray Hyder)looking like she's backstage and skeptical about something. There's anotherimage of Benson talking to Patrick Page's character and possibly escorting him away.
Fans react to the new images
As many people are stuck at home during this time, it's understandable that fans are more than ready for a new episode of SVU. They couldn't help but share their thoughts about the new images on Twitter.
"I live for this show," a Twitter user commented.
Another fan admits to being "thirsty" for content. "I have never been more thirsty for @nbcsvu content in my life and I say this as someone who watches reruns on USA every day," the fan said.
One fan is just really thankful for the new images to tide them over until the next episode. "Thank you for these," the fan said.
People are more than a little excited for the return of newepisodes of SVU. "Yessss, I'm so happy that SVU is back thisThursday," the fan commented.
"Go with your gut on this one," a fan also commented on thepost.
An eagle eye fan spotted Patrick Page. "I spy Patrick Page," the fan wrote.
People are ready for this new episode of SVU. With manypeople stuck at home and practicing social distancing during this time, it'sthe perfect opportunity for a new episode to drop. Who doesn't enjoy seeing OliviaBenson taking down the bad guys with her detectives? Luckily, there isn't muchlonger to wait. A new episode will air tomorrow night, March 26 at 10 p.m. E.S.T.
Hopefully, the new episode will be everything fans need it to be to breathe a sigh of relief. Benson and her team always seem to make things better. Check back to learn how fans reacted to the all-new episode of SVU.
Source: Read Full Article