Red Table Talk broke new ground when it launched as Facebook's first talk show in 2018. Airing on Facebook Watch, the show is hosted by Jada Pinkett Smith along with her daughter Willow and mom, Adrienne Banfield Norris. With more than three dozen episodes and 300 million views and counting, the series has been a success for the social media network as well as Pinkett Smith, and it's just been announced that the partnership will continue.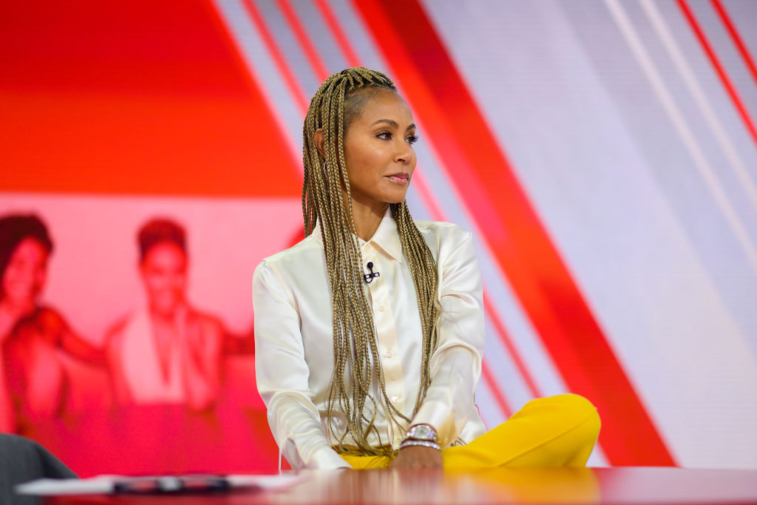 Facebook renews 'Red Table Talk'
According to TheHollywood Reporter, Red Table Talk is poised to continue through 2022thanks to a new three-year agreement with Facebook. Pinkett Smith and husbandWill Smith's company, Westbrook Studios, inked a deal with the social media companyto keep streaming on the Facebook Watch platform.
So far, the talk series has two seasons under its belt and episodes include discussions with members of the Smith family, celebrity guests, and various experts. Past guests like Will Smith, Demi Moore, Gabrielle Union, and Jordyn Woods attracted curious viewers who wanted to get an inside peek at their personal stories and some of the challenges they've faced in public or behind closed doors.
However, Red Table Talk's success can also beattributed to its ability to get people to look at their own lives and talk through theiremotions. There's even an online community—Red Table Talk Group—that enablesmembers to share their own opinions, issues, and stories that are related tothe episodes.
A 'Red Table Talk' spinoff with another celebrity host iscoming
The series is branching out with a new spinoff that will behosted by singer Gloria Estefan and her family. She will be joined by herdaughter Emily and niece, Lili Estefan. Per Deadline,Pinkett Smith couldn't be happier to expand the franchise with Estefan on board.
"I'm incredibly proud of Red Table Talk, and thrilled to build upon this franchise with my family and with Gloria, Emily and Lili. Red Table Talk has created a space to have open, honest and healing conversations around social and topical issues, and what's most powerful for me is hearing people's stories and engaging with our fans in such a tangible way on the Facebook Watch platform. I'm excited to see the Estefans put their spin on the franchise and take it to new places."
Estefan added that she's equally excited to kick things offin Miami and praised Pinkett Smith:
"Jada and I have spoken about this a lot and feel my daughter, niece and I can tackle issues important to us and our fans with a new and fresh voice. Jada has done this incredibly and continues to do with her family in their candid, intimate, and groundbreaking conversations at the iconic Red Table."
There's also a 'Red Table Talk' themed card game
Frequent viewers of Red Table Talk are already familiarwith the show's themes of relationships, family, health, and healing, but somemay not be aware that a card game exists too. It's a tangible way for people totap into the topics that are similar to what's seen on the show.
Pinkett Smith and her family co-created it with Koreen Odiney, the woman behind the game, "We're Not Really Strangers." A companion pack of cards called "Inner Circle" is an offshoot of Red Table Talk and is available along with the original game. Fans who are hooked on the show can purchase We're Not Really Strangers x Red Table Talk online and await the launch of the spinoff series.
Source: Read Full Article