When "Indian Matchmaking" premiered on Netflix in 2020, it was a little controversial. Some thought it was great to see increased representation on the platform, while others thought it was exploitive and problematic. For context, "Indian Matchmaking" followed eight young adults of Indian descent as they worked with a matchmaker, Sima Taparia, in the hopes of finding their one and only.
"The show has plenty of moments of secondhand embarrassment, which makes it great reality TV," one critic told NPR after the first season aired. "[But] it's impossible to be a single woman in India and watch it without being triggered." Among the many criticisms were the claims that "Indian Matchmaking" depicted a sexist and caste-oriented society that didn't exactly paint the country or culture in a flattering light, per The New York Times. In an article for Time Magazine, Anna Kambhampaty wrote, "issues of casteism, colorism and sexism, which have long accompanied the practice of arranged marriage in India and the diaspora, arise throughout, giving viewers insight into more problematic aspects of Indian culture."
Love it or hate it, Netflix's most controversial dating show has been renewed for a second season. Here's everything you need to know about "Indian Matchmaking" Season 2.
When does Season 2 come out?
Season 1 of "Indian Matchmaker" premiered in July 2020. It contained eight episodes in total following the complicated path to true love for eight romantic hopefuls. Based on the success of Season 1, we can safely assume that Season 2 will contain at least as many episodes and contestants (but hopefully more), which raises the question: when exactly can we hope to see it? That's a little more complicated.
Season 1 featured Sima Taparia, a renowned matchmaker, jet-setting all across the globe connecting lovelorn singles. Enter: COVID-19, which is going to make filming a whole heck of a lot more complicated. Thanks to travel restrictions, Taparia's globetrotting ways were likely stymied as soon as international travel restrictions kicked in. Take that and add in the fact that dating in the time of social distancing isn't exactly easy either.
The show was officially renewed in August 2021, more than a year after the Season 1 premiere. Long story short, we're going to have to wait a while to catch up with our fave international matchmaker.
At least one familiar face is returning to "Indian Matchmaking"
Resident matchmaker, Sima Taparia, will return for "Indian Matchmaking" Season 2, and she's bringing a whole new cast along with her. "We have people from different religious backgrounds, different social-economic backgrounds, different ideological backgrounds [in Season 2]," series creator Smriti Mundhra said in an interview, per PopSugar. You'll recall that one of the main criticisms the show received was that it upheld tired ideals of colorism, social standing, and the importance of the caste system in Indian society. So the producers took it to heart when plotting Season 2. "I wanted the show to represent different aspects of the diaspora — not only one lens," Mundhra added.
To ensure an ultra-diverse cast, Netflix issued a widespread casting call for the new season. "Are you looking for love?" the ad reads. "Sima Taparia, matchmaker extraordinaire, pairs singles together in hopes of it being a perfect match. Tell us why you'd want to put fate in her hands for your shot at love!" The requirements for making it onto Season 2? Not much, apparently. All Netflix asks is that you be at least 18 years old and live in the US, UK, Canada, or Ireland.
The platform is still accepting applications for Season 2, so we can't tell you exactly who's in the cast just yet. We can tell you, though, that if you've ever wanted to be on "Indian Matchmaking," there's no time like the present to shoot your shot.
Where are the Season 1 couples now?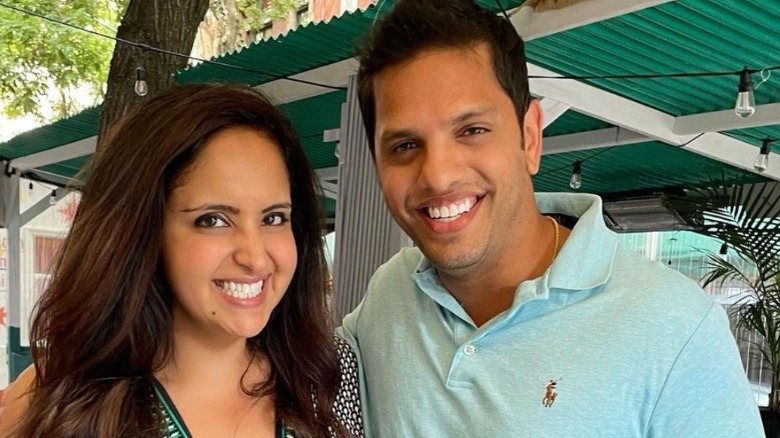 We can't tell you much more about Season 2 of "Indian Matchmaking," but we can tell you not to get your hopes up for any long-term success. If you eagerly followed the couples from Season 1 even after their on-screen journey ended, then you're already well aware that none of them made it down the aisle. According to Nadia Jagessar, a fan favorite from Season 1, even though the show is definitely not scripted or staged, what you see on screen doesn't necessarily represent what's really going on between the cast. Translation? Things got sticky when the cameras stopped rolling. "Being off-camera definitely changed the dynamic between myself and the matches that I had continued talking to, and obviously, the change was not positive," she told the Los Angeles Times in 2020. "But it helped me learn more about myself and what I'm looking for in a future partner."
The rest of the cast echoed similar sentiments when speaking to the outlet. "[The potential matches] were all wonderful people," Aparna Shewakramani said. "They just weren't the one for me." Finally, Pradhyuman Maloo, a jewelry designer from Mumbai with a luxurious lifestyle, summed up the failure of his matchmaking adventure pretty succinctly: "I'm still looking for the right person." The good news? Looks like a year out Pradhyuman finally found someone, even if it didn't come from a matchmaker.
Source: Read Full Article