We all love seeing what the royals are up to — and there's no doubt that Kate Middleton and Prince William's kids are the public's favorite. At just 5 years old, Prince George is already taking after his late grandmother, Princess Diana. And it's evident that little Princess Charlotte, who's only 3, is also showing a striking resemblance to the beloved royal.
Here's how these two tiny royals are reminding us all of their grandmother who still stands as one of the most cherished members of the family of all time.
Prince George loves dancing, just like Princess Diana did
Prince George with his father, Prince William | Kensington Palace via Instagram
We know Prince George best for the adorable photos taken of him on castle ground (many of which are taken by Kate Middleton herself). And now that he's growing up, taking part in school, and finding his interests, he's taken to one activity that Princess Diana was also known for loving.
Fox News reports while talking to the finalists of the BBC Radio 1 Teen Awards at a Kensington Palace reception, Prince William mentioned that George was falling in love with dancing. "My mother always used to dance, she loved dancing. And if it's something you love, you do what you love. Don't let anyone else tell you otherwise. Keep at it," he told a 14-year-old finalist.
Princess Diana took to the stage multiple times to show off her dance moves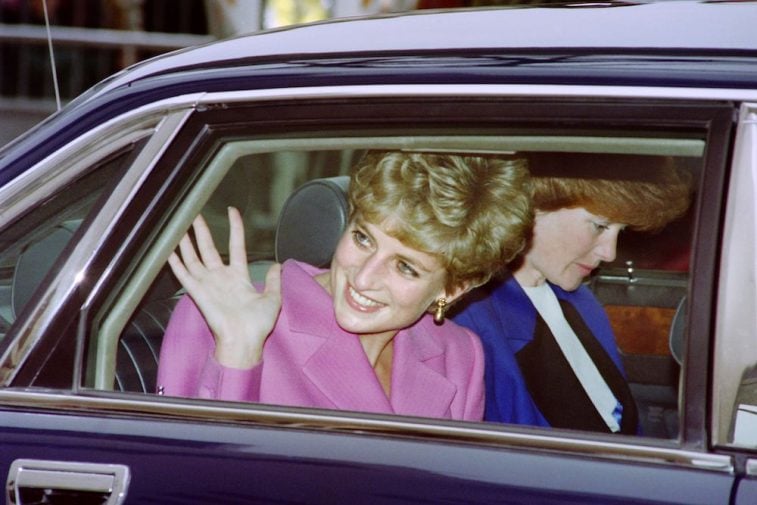 Princess Diana | Pierre Verdy/ AFP/ Getty Images
While you may know the People's Princess for her charitable donations and loving personality, we can't forget that she was actually quite a good dancer and showed off her talents a few times in public. E! News reminds us Diana even surprised Prince Charles with a jazz/ballet routine to Billy Joel's "Uptown Girl" at the Royal Opera House. And she also danced publicly with John Travolta at a White House gala when Ronald Reagan was president in 1985. Travolta even talked up the experience afterward, noting it as "one of highlights of my life" and "probably the best moment of the '80s."
We imagine little George may also dazzle on the dance floor one day if he continues his passions. And with the support of his loving mother and father (and Diana's genes), we have no doubt he will.
Princess Charlotte looks just like Princess Diana did as a child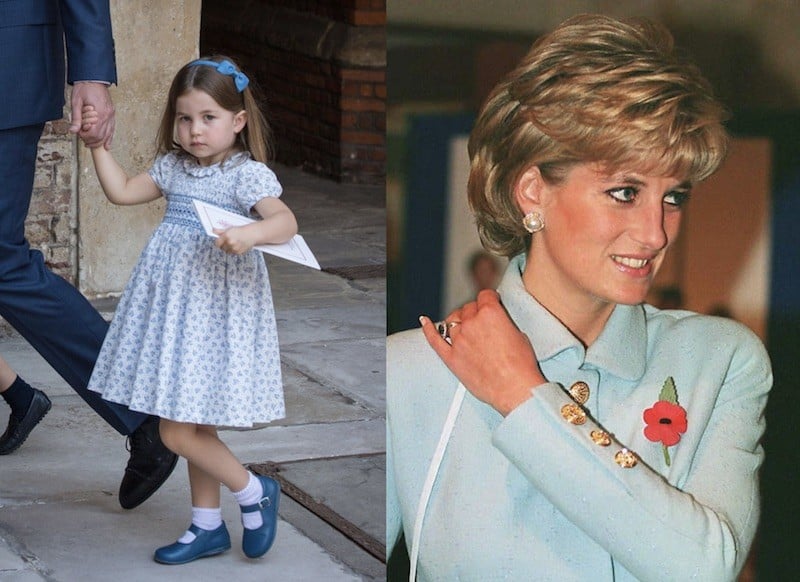 Left: Princess Charlotte | Dominic Lipinski – WPA Pool/Getty Images, Right: Princess Diana | Johnny Eggitt/AFP/Getty Images
While Charlotte's hobbies have yet to be developed (she's only 3, after all) fans of the royals are already seeing a striking resemblance in her looks. Harper's Bazaar notes the photos of Princess Charlotte on her first day of school caused everyone to do a double-take, as she looks just like Diana did when she was a child. From their hair to their eyes and their faces, we all now have some idea of what Charlotte will look like as she ages.
And George isn't the only one who loves to dance. Town & Country reports Charlotte also takes dance lessons and loves it so far. And when it comes to other similarities to Diana, the little royal is also taking horseback riding lessons — something Diana also took part in.
Prince William encourages Diana's traditions to live on through his own family
Kate and William's kids may never get to meet their grandmother, but that doesn't mean her name and traditions don't live on. In the documentary Diana, Our Mother: Her Life and Legacy, William notes that there are photos of Diana up throughout their home, and he talks about her to the kids all the time.
Not only that, but Heart Radio says William and Kate keep Diana's traditions alive by using the same decorators she did, hiring the same caretakers, and taking their own photos of the children. And we're sure as George, Charlotte, and Louis — the youngest of them all — get a bit older, Kate will encourage them to take part in charity work and have Diana's good name live through their actions.
Check out The Cheat Sheet on Facebook! 
Source: Read Full Article