When Making the Cut started, there were 12 designers, and honestly, it was hard to keep up with who was who. But now that we're seven weeks into it, we're down to only five—which is so few designers that they can now walk down the street looking like they're simply a group of friends instead of a herd of contestants on an Amazon Prime show.
And speaking of friendship, the final five all seem to have a good connection, but they haven't forgotten that they're eachother's competition. As designer Jonny Cota says, "We are all friends, and we are all getting along, but we're all here to win." Noted!
This week, the hurdle that the designers have to cross to get one step closer to that $1 million prize is more than another fashion show—the designers will also have to create a digital marketing campaign. "To be successful in this industry, you must be able to communicate your brand in a clear and captivating manner," explains Tim Gunn. He also notes that while yes, the designers will be putting on a fashion show as well, the campaign will count for the "lions share" of the judging. The designers are tasked with creating two looks for a digital marketing campaign and acting as the creative director for said campaign and photoshoot.
The contestants are let loose at the Edo-Tokyo Open Air Architectural Museum in Tokyo to choose a setting that speaks to their brand, keeping in mind that the campaign and their looks should be representative of their brand. The Edo-Tokyo is a large, open-air museum of historic Japanese buildings, so there are a lot of potential locations for the designers to choose from. Sander Bos is drawn to a colorful art store, Esther Perbandt picks a cute little cigarette kiosk, Ji Won Choi finds a cool-looking train, Megan Smith wants to shoot in a teahouse filled with umbrellas, and Jonny finds a garden area that he dubs "bonsai alley."
Because the designers are being judged on multiple fronts, they know that they need to step it up. Sander decides to focus on menswear for the first time ever, Jonny chooses to lean into the feminine side of his brand, Megan tries making her own pattern, and Ji Won, who was told last challenge that she needs to do something different and not be a "one-trick pony" decides to go with a fitted dress.
However, things don't go smoothly for most of them—Megan ends up hating the pattern that she makes from scratch (and wasting a day of work), Ji Won worries about the fit of her pieces, and Jonny's dress turns out looking super boring. Oops! But in a super creative move, Jonny opts to dye his floral-print dress with the tea and coffee in the break room, and even though the dress is pretty smelly (lol) it ends up looking wayyyy better.
The fashion show also takes place at the museum, but again—the campaign is the main part of the competition. First up to be judged is Esther who *surprise surprise* makes her photos black and white and explains that her brand is about "a new femininity." The judges (Heidi Klum, Joseph Altuzarra, Naomi Campbell, and Chiara Ferragni) are here for it, and Joseph calls her images "really evocative" while Naomi commends Esther for having a clear vision of who she is.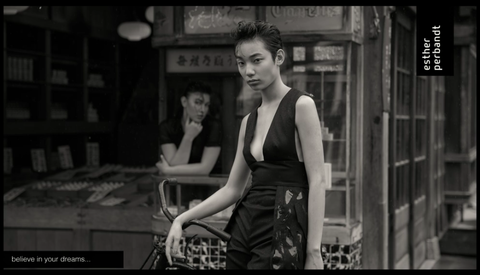 Next is Sander, who (per usual), comes up with totally fashion-forward looks. The judges love his pieces but aren't as into his campaign. Even though Joseph notes that Sander's "three images somehow felt disconnected from each other," Sander still makes the cut.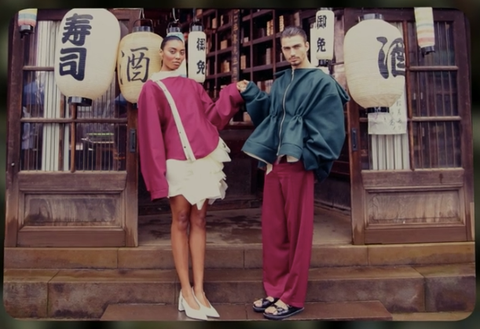 And then comes Ji Won, who the judges are much less impressed by. During the fashion show, Naomi comments that she "wouldn't want" one of Ji Won's looks in her closet, and Heidi calls it "too ordinary." They're just as critical of her campaign photos, and Naomi doesn't think the models were directed to stand in a way that's complimentary for the clothing. She adds, "I wanted to see more from you today. There was nothing new." Oof. Ji Won is sent home.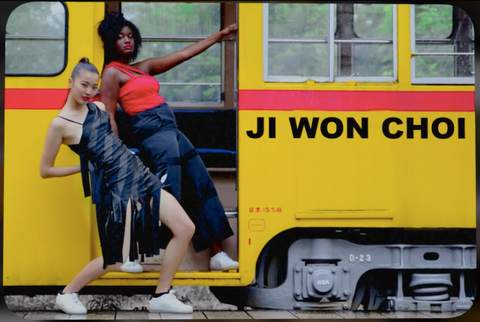 This leaves us with Jonny and Megan, and the judges decide they're pretty much tied for first place. While they like Megan's clothing the most, they don't think her campaign shows off her clothes very well. On the other hand, they love Jonny's images and all agree that they tell a compelling story, but don't think that his looks are that special.
So, as a tie-breaker, Heidi tells Jonny and Meghan to fight for their brand. It's pretty savage, but she points out that the judges also want to know who will be able to fight for success in the real world.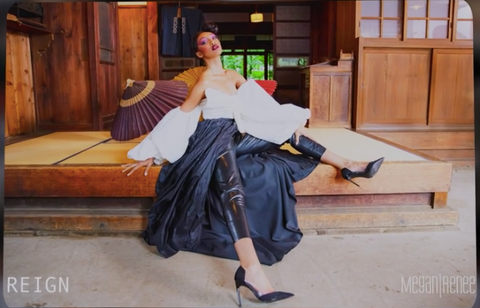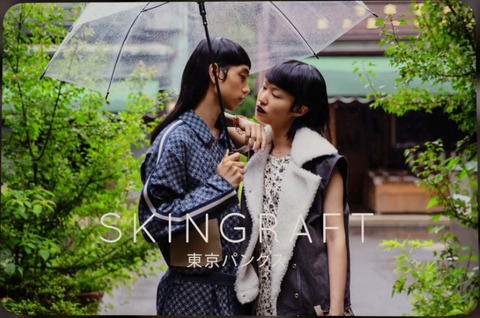 And yeah, things get uncomfy! Jonny and Megan start off pretty cordial, but then Megan calls Jonny's dress "been there done that" and Jonny is, um, not too pleased! Ultimately, though, the challenge was about the campaign, so Jonny is named the winner.
Which brings us down to only FOUR designers left—and who knows what kind of challenge Heidi and Tim are going to come up with next!
Source: Read Full Article