On Sunday, millions of Americans will sit down to watch Tom Brady and the Tampa Bay Buccaneers take on Patrick Mahomes and the Kansas City Chiefs in Super Bowl 55. The big game is consistently the most-watched TV event of the year in the U.S. Even those who don't follow the NFL, tune in to see the halftime show and big-budget commercials. But what if football and the hoopla surrounding it bores you to tears? While game coverage will dominate TV on Feb. 7, there are some other things to watch instead of the Super Bowl, from the aww-inducing Puppy Bowl to new must-see shows and movies on Netflix. 
The Puppy Bowl and Kitten Bowl bring the cuteness 
Every year, cuddly-cute puppies and kittens square off in a pair of TV events designed to promote shelter animal adoption. 
Animal Planet's Puppy Bowl is in its 17th year in 2021. This year's game featuring Team Ruff and Team Fluff will be hosted by Martha Stewart and Snoop Dogg. The battle for the coveted Lombarky Trophy begins at 2 p.m. ET on Animal Planet; it also streams on Discovery+. 
Hallmark Channel's eighth-annual Kitten Bowl also kicks off at 2 p.m ET. It's hosted by actor and animal rights activist Beth Stern, along with Cameron Mathison and Tamera Mowry-Housley.
'The Hobbit,' 'Real Housewives of Atlanta' and more air opposite the Super Bowl 
Non-sports fans have several options if they're looking for something to watch on cable instead of the Super Bowl. 
A Hobbit movie marathon is on deck at AMC. All three installments in the series will air beginning at 12:15 ET. FX will air the animated flick Sing, while you can catch Starsky & Hutch, National Lampoon's Vacation, and Road Trip on IFC during and after the game.
Back-to-back episodes of The Real Housewives of Atlanta air on Bravo, with a new episode debuting at 9 p.m. ET. Over at TLC, those with strong stomachs can tune into Dr. Pimple Popper: The Poppy Bowl at 4 p.m. ET.  
On PBS, new episodes of Miss Scarlet and the Duke, All Creatures Great and Small, and The Long Song air beginning at 8 p.m. ET. (Check local listings.) On HBO, you can watch the third episode of the new docuseries The Lady and the Dale. 
'Malcolm & Marie' and 'Firefly Lane' are new on Netflix 
We're only a week into February and Netflix has already unveiled some must-watch new releases. That includes the buzzy new movie Malcolm & Marie, which stars Zendaya and John David Washingtion as a couple in the midst of a relationship breakdown.
You can also watch the new Katherine Heigl series Firefly Lane. Plus, the documentary Strip Down, Rise Up dropped on Netflix Feb. 5. It's about a group of women who find a way to heal their trauma and body image issues through pole dancing.  
'The Equalizer' reboot with Queen Latifah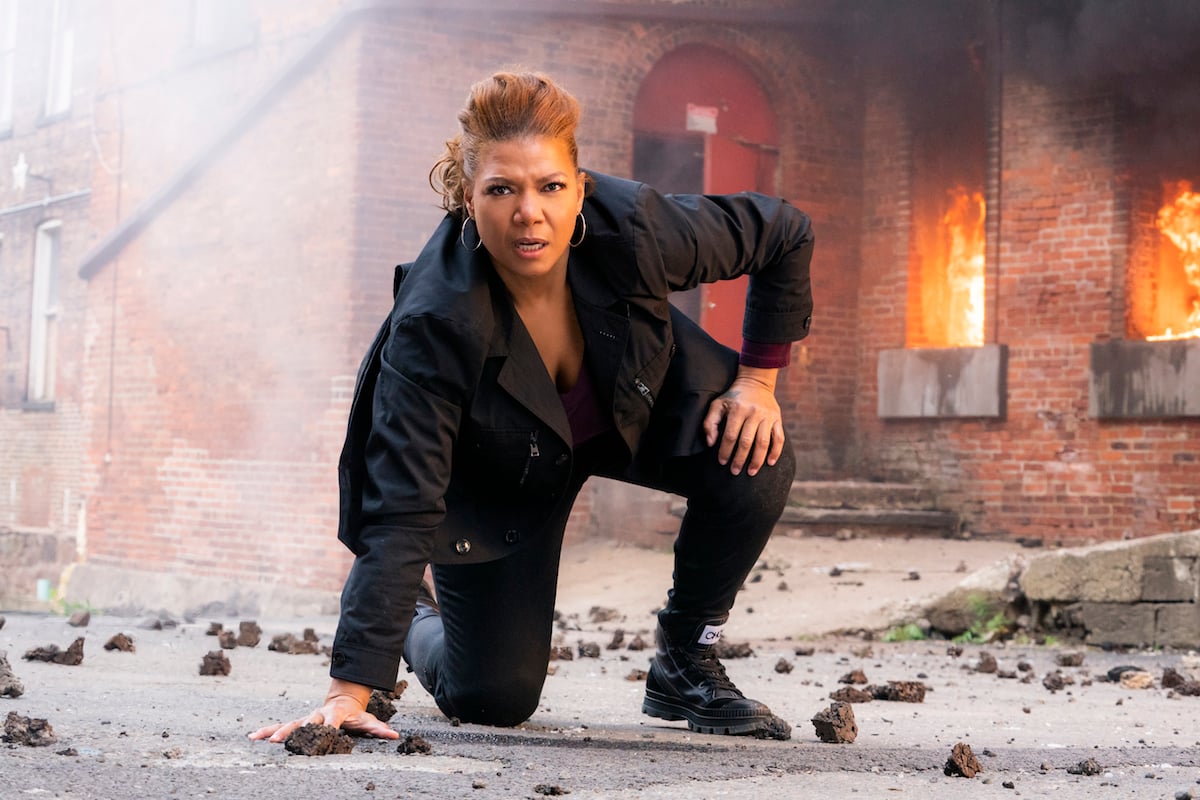 After the big game, CBS will premiere The Equalizer, a new series with Queen Latifah. The show is a reboot of the 1980s crime drama with Edward Woodward. (The show also inspired the movie The Equalizer with Denzel Washington.) Latifah plays Robyn McCall, an enigmatic former CIA operative and single mom who uses her skills to help people with nowhere else to turn. 
The Equalizer will air immediately following the Super Bowl. The show moves to its regular 8 p.m. timeslot beginning Feb. 14.  
Source: Read Full Article