Gilmore Girls: A Year in the Life 2 has been a topic of discussion since Netflix released the 2016 revival, Gilmore Girls: A Year in the Life. While much of the cast and showrunner, Amy Sherman-Palladino, have expressed their interest in returning to Stars Hollow, it still hasn't happened. Recently, a rumor that the second installment of the revival would be released on Netflix began to make the rounds on TikTok and sent the Gilmore Girls fandom into a tailspin. So, are the rumors true?
Is 'Gilmore Girls: A Year in the Life 2' coming to Netflix?
Rumors are swirling that Gilmore Girls: A Year in the Life 2 will come to Netflix sooner rather than later. While a sequel to the limited series still appears to be a possibility, it doesn't look like it will be happening in November 2021. like stories suggest. At the very least, there has been no official word about a sequel, and no one has been seen returning to the Warner Bros. lot that houses Stars Hollow.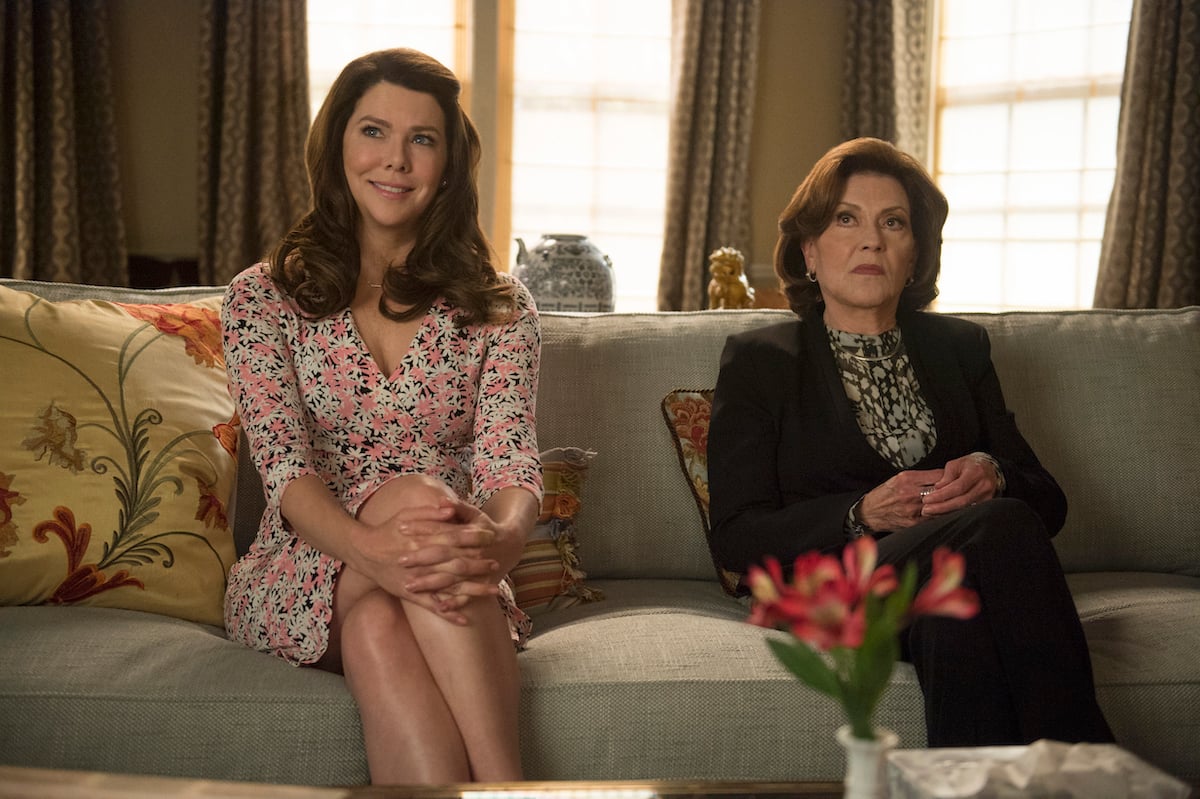 Gilmore Girls began airing in 2000 and followed the lives of Lorelai Gilmore and her daughter Rory Gilmore. The feel-good dramedy ran for seven seasons and has amassed a bigger following since its cancelation. The 2016 Netflix revival, released as a four-part limited series, was a massive event that garnered much attention and a fair bit of marketing. Unfortunately for fans, the streaming platform doesn't seem to be interested in revisiting the project. Netflix has not announced any additional seasons and has not spoken on the topic in several years. 
Did rumors of a second revival actually start on TikTok?
While the rumors seemed to pick up steam on TikTok, that's not where it got its start. According to What's On Netflix, the tale actually started on When Netflix, a website that keeps a running list of what is new on Netflix on any given month. The site inaccurately reported that Netflix would be bringing a second season of the limited series to the platform in November 2021, coinciding with the fifth anniversary of the first revival's release.
After the website published the news, fans picked it up and shared it across multiple social media platforms. Word of the fictitious season hit Twitter, Facebook, and TikTok. To be fair, this was far from the first time internet rumors led fans to believe a second revival was on the way. Last year, an IMDb page seemed to indicate that Netflix would release a second season in 2020. Nothing ever came of it, and the IMDb page has since been removed.
Is there ever going to be a part 2 to the 'Gilmore Girls' revival?
While fans of the original series have always held out hope that Rory and Lorelai would return to Stars Hollow once more, that hope is really starting to dwindle. Five years out from the initial revival feels like a lifetime, and while there is surely more story to tell, it looks like Netflix might not be as interested now as it originally seemed to be. 
There might be a good reason for that, though. Gilmore Girls has complicated ownership rights, and its creator, Sherman-Palladino, has a complex contract, too. When the show premiered, Gilmore Girls aired on WB. In 2006, Warner Bros. merged with UPN to create the CW. Gilmore Girls transferred over. So, the original series is owned by Warner Bros.
The revival is technically a Netflix original, though, and it seems likely that, at some point, Warner Bros. will want to take the series back to its streaming platform instead of leaving it on Netflix. Netflix may be holding off on a second revival until they know what their future contract looks like.
To further complicate the situation, Sherman-Palladino is locked in with Amazon to create content for them. Sherman-Palladino's contractual obligations to Amazon are the least complicated portion of the problem, though. Sherman-Palladino has a Gilmore Girls clause written into her contract, which allows her to continue making content for the show. Actor Lauren Graham has the same clause in her work contracts, too. 
Source: Read Full Article