While Reality Steve had previously given his predictions on the multiple women he thought were contenders to be the next bachelorette, he gave his official prediction for the next lead on Feb. 6. Many fans reacted with excitement over the predicted lead, and some had mixed thoughts. Read on to see what fans had to say about which contestant might carry her own season of The Bachelorette.
[Spoiler alert: The following article contains Reality Steve's prediction on the next lead of The Bachelorette.]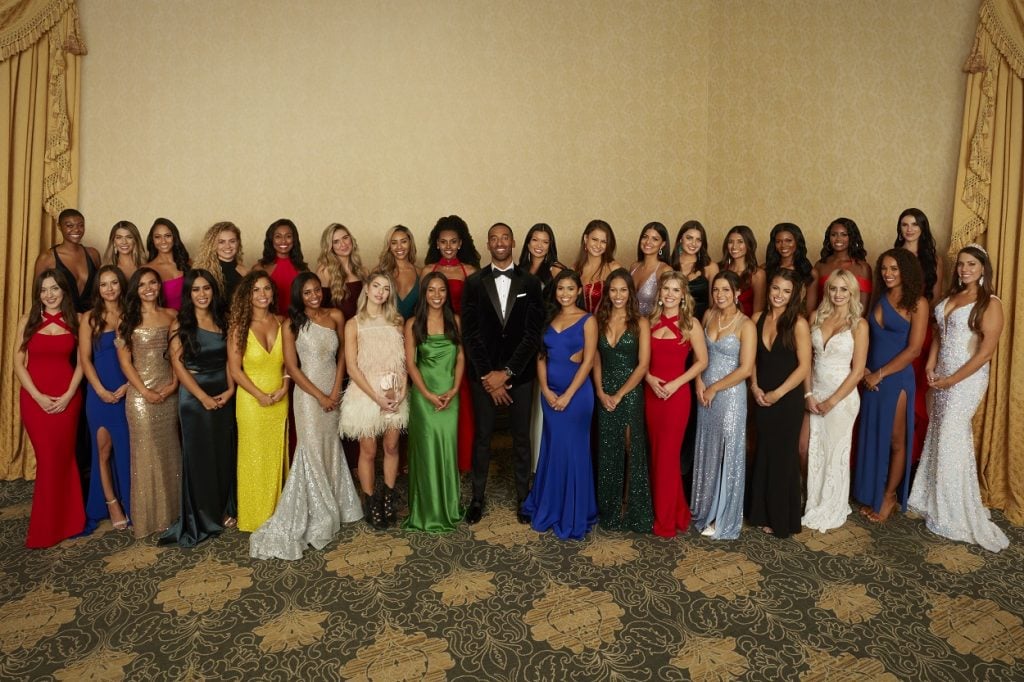 Who Reality Steve spoiled as the new bachelorette
The blogger scooped The Bachelor creator Mike Fleiss, who tweeted that the official announcement would come from his Twitter account. Reality Steve predicted that Katie Thurston, a fan-favorite on Matt James' season of The Bachelor, will become the next bachelorette.
"At the Women Tell All taping this past Thursday [Feb. 4], Katie Thurston was announced as the next bachelorette," Reality Steve tweeted. "Katie gets eliminated during her 1-on-1 with Matt."
Katie has become an audience favorite due to her vulnerability with other women and standing up for what she believes is right. She had a heart-to-heart conversation with Sarah Trott when Sarah was having a difficult time in the house and dealing with her father's illness, and Katie revealed to the other contestant that her own dad passed away years ago.
The predicted lead also shut down controversial contestant "Queen" Victoria Larson, who accused Katie of not being part of the process for an "engagement" due to bringing a sex toy to production.
Katie responded to Victoria's accusation by reclaiming the narrative with nothing but sex-positivity. She also had a conversation with Matt about the drama going on in the house, asking him to "address some of the bullying."
Reality Steve has predicted that Katie will leave the show following an upcoming one-on-one date with Matt.
Some fans reacted with excitement for the new lead
Fans reacted on social media to express their feelings about the new predicted lead.
"I think she's a good choice," one fan wrote on a Reddit thread. "She had a lot of screen time and seems to have a good head on her shoulders."
The same fan added that contestant Bri Springs, who had an early one-on-one date with Matt, "would have been a good choice too."
"If this is true, I'm super excited," another fan expressed on the same thread. "I stan Katie hard not just because of her confidence and personality, but because she's relatable."
Another person commented that Katie was a good choice — if ABC wanted a white lead.
"Of all the non [Women of Color] options, Katie was the best choice," they commented. "However, it disgusts me that [the powers that be] were willing to go back to [final 10/final 11] and edit out WOC's shining moments (e.g. Bri going to talk to Sarah first when she was upset) just to prop her up."
Others wanted some contestants more
While there is plenty of buzz and excitement about Katie possibly being the next lead, people also vocalized that they wished others would've been given the opportunity.
"I don't hate it but I do wish we could've had a [person of color] as the lead again," one person wrote on Twitter.
Someone else really wanted Abigail Heringer to be the next lead. Abigail's story this season has been a historic first in that she's deaf and uses a cochlear implant. Abigail also received the first impression rose on the first night of filming.
"Talk about missed opportunities," the person wrote on the same social media site. "Abigail has the most unique and compelling story to tell."
Another expressed that while she wanted someone else, she was still happy with the pick.
"Good choice ABC," the user said. "Bummed about Abigail but really happy [with] Katie as the next bachelorette."
Source: Read Full Article