Is Nikki Batista about to get her own missing persons alert? Fox freshman drama Alert: Missing Persons Unit will air its dramatic two-hour finale on Monday February 27 – and as this exclusive clip shows, things don't seem to be going Nikki's way.
Jason (played by Scott Caan) is left furious after Nikki goes missing while on the hunt for her son's kidnapper, and he's quick to call in as many favors as possible: "I don't care if the Vice-President is in town… I don't care if it's the ghost of Queen Elizabeth… one of ours is missing."
Exclusive: Ghosts star Roman Zaragoza takes fans into a day in his life
Exclusive: Natacha Karam shares what Marjan's exit from 9-1-1: Lone Star really means
Dania Ramirez stars in the bold new series as police officer Nikki Batista whose son Keith goes missing when her husband, Jason, is stationed overseas.
Six years on, Nikki has joined the special unit to help other people find their loved ones – even as she continues searching for her own son – and her marriage to Jason is over.
But as viewers saw in the opening episode, her son soon returns, leading to more questions than answers.
The finale will answer the season-long question of whether her son Keith has really returned, or if it's an imposter, as well as see the MPU team help find a missing bride who had a secret online life.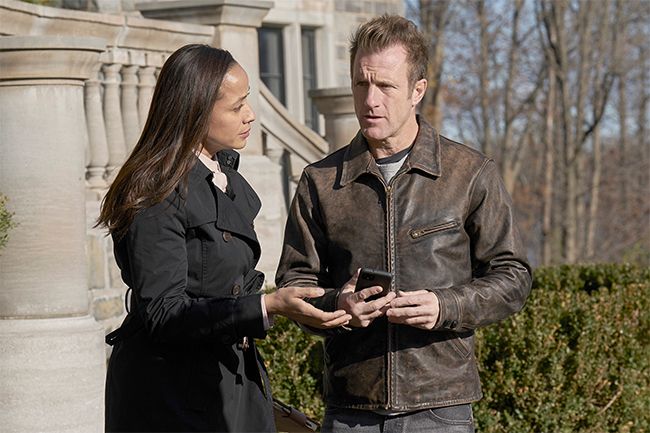 Dania and Scott star as Nikki and Jason in Alert
Alert's debut episode gave the network its highest drama debut numbers in three years, and the show has been praised by fans for the chemistry between Dania and Scott.
"It's almost like [Scott's] the yin to my yang," Dania told HELLO! earlier in 2023.
"I think that's what we found also within these two people, Nikki and Jason, that they can be there for one another and be each other's rock – and I think that's why it's worked out so well. We're very passionate people and we really care about the work and we want to do the best job that we can, but we also know how to have a good time."
Alert airs on Fox on Monday February 27 at 8/7c.
Read more HELLO! US stories here
Like this story? Sign up to our newsletter to get other stories like this delivered straight to you
Source: Read Full Article