English actor Michelle Dockery is best known for her leading role in Downton Abbey. 38-year-old Dockery played the wealthy heiress Lady Mary Crawley in all 5 seasons of the popular drama series, which ran from 2010 to 2015. However, not all Downton Abbey fans know this surprising fact about Dockery's teenage years.
'Downton Abbey' cast member Michelle Dockery was made for the movies — that was clear at a young age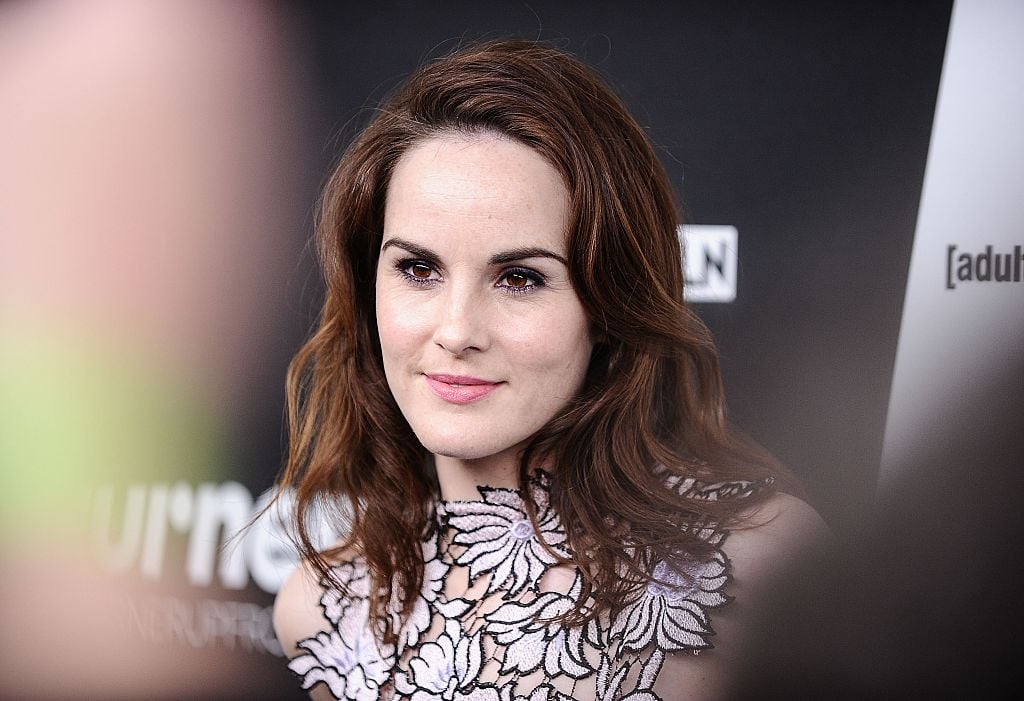 Nominated for a Golden Globe Award and 3 Emmys, Dockery's performance on Downton Abbey no doubt had a huge impact on her career. However, the Downton star has always been a performer.
Born in East London to a family with two older sisters, Dockery was educated at the Guildhall School of Music and Drama – where she won the Gold Medal for Drama.
In a 2017 Parade interview, Dockery shared that her parents often told stories of her performing when she was only 2 or 3 years old.
"I wanted to entertain from such a young age," the Downton Abbey actor remembered, "doing impersonations and putting on plays with my sisters." Dockery pokes fun at herself recalling the performances for family members and friends.
"Can you imagine a 9-year-old little girl singing 'Nothing Compares 2 U' knowing nothing about life?" she joked to Parade.
The 'Downton Abbey' star says she guest-sang for a band in high school
Dockery also appeared on the Jimmy Fallon at-home show in May 2020. When Fallon asked about the Downton Abbey star's pandemic quarantine activities, she shared that she has kept up her musicality; she's teaching herself a new instrument.
"I bought myself a lovely upright piano just before lockdown," Dockery told Fallon. "… I have the time to do it now, so I've been learning a few more songs." The actor has been learning simply by watching YouTube videos.
She's also picked up playing guitar – an instrument she's more familiar with, because Dockery's sister taught her how to play the guitar when she was a teenager.
Fallon also asked the Downton Abbey cast member if she had ever been in a band.
"I wasn't officially in a band," Dockery replied. "But there was a band in my school when I was 15, and they were like, really grungy, sometimes a bit sort of metal." She joined the band every once in a while.
"I would sometimes be their, you know, guest appearance at pub gigs," Dockery admitted.
The actor remembered singing angsty teen songs – like bops from the Cranberries — with the band. She Dockery told Fallon she wore Doc Martens, donned dark make-up, and rocked long, Alanis—style Morissette hair — completely opposite of her Lady Mary look.
Michelle Dockery is still singing — sometimes with fellow cast member Elizabeth McGovern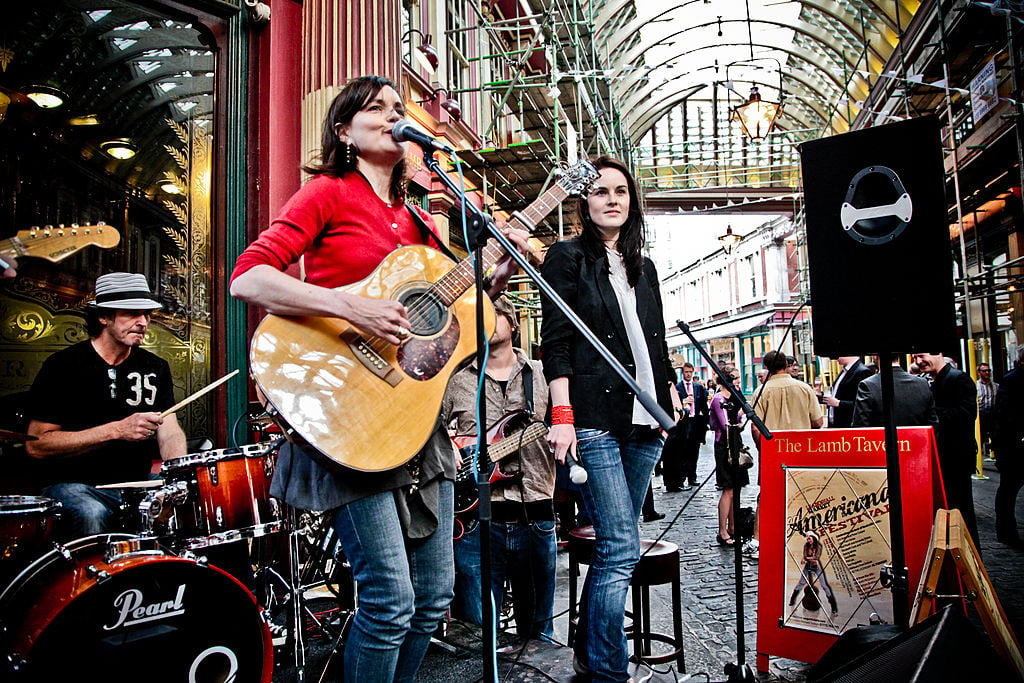 While the Downton star may have dropped the punk-rock look, she is now known as an accomplished jazz singer. Dockery has performed at several British festivals and jazz clubs, and she occasionally sings with Sadie and the Hotheads — a band formed by Elizabeth McGovern, AKA Downton Abbey's Countess of Grantham.
In a June 2020 interview with The Hollywood Reporter, Dockery revealed that one day, she hopes to land a role in a musical.
"When I first started in this profession, I was dancing and singing way more than I was acting," she said. "I think I would have easily gone down that musical theater route at some point, and then I just sort of changed direction."
Source: Read Full Article