If you thought HGTV would slow down on the home renovation shows, you'd be wrong. The network that brought you "Home Town," "Good Bones," "Masters of Flip," and many more has a new show for you to obsess over: "Breaking Bland." This series follows interior designer Mary Welch Fox Stasik as she helps clients overcome boring design ruts by creating "living spaces that express their individuality and design aesthetic with pizazz and confidence," according to its press release.
Viewers can expect to see Mary guide a family through their home makeover, which includes everything from selecting paint swatches to finding the right furniture. Throughout the season, viewers will also see familiar house transformations like revamping an old house with modern features and incorporating different elements to make homes uniquely suited to the families. So, with all that being said, find out when and where you can watch "Breaking Bland" below.
When can you watch 'Breaking Bland'?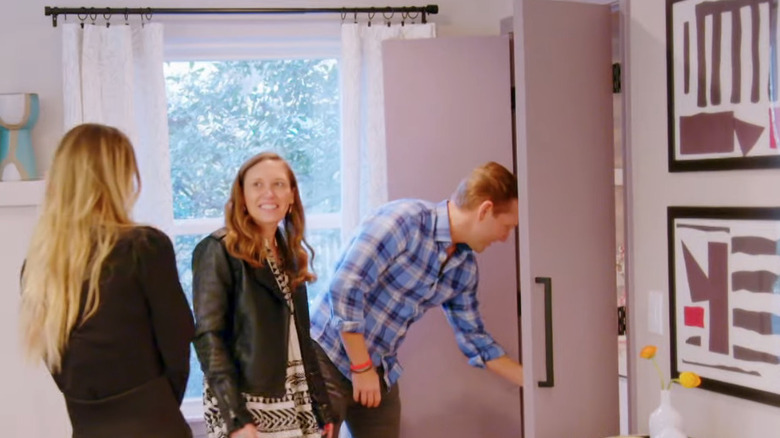 Good news for viewers looking to binge on a new HGTV show, "Breaking Bland" actually premiered on August 4, with back-to-back episodes, according to HGTV's press release. In the premiere episode, Mary Welch Fox Stasik helped "a family infuse their home with furnishings and decor representative of the Charleston spirit." They also took the plunge and incorporated some design elements they've never done before like a kid friendly bar in the house — a common theme on the show.
In the sneak peek of the show, which was released in July, families could be seen going design and furniture shopping with Mary. "Oh my god!" one family member said when she saw the finished design of her new home, whereas another family was apprehensive of some of the recommendations Mary suggested. Luckily, fans will be able to find out whether families like the end result throughout the seven episodes on HGTV.
Get all of the details about 'Breaking Bland' host Mary Welch Fox Stasik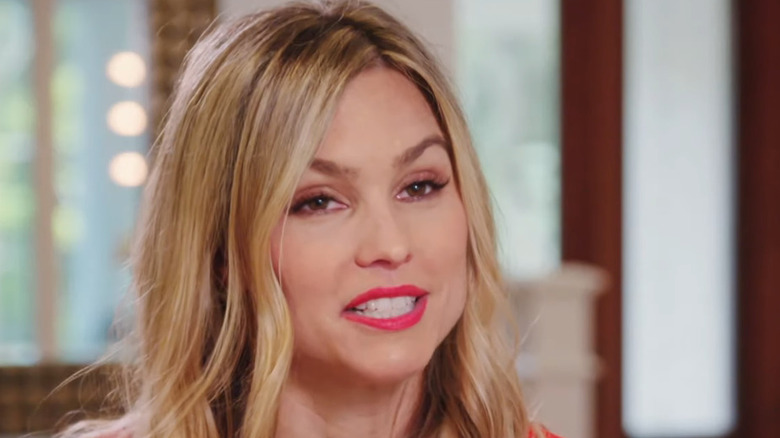 While various families appear throughout the series, Mary Welch Fox Stasik is the glue that holds the show together, appearing in every episode. Part of the intrigue of HGTV's "Breaking Bland" is helping families with their design choices, and Mary is the perfect choice. According to House Beautiful, she is an interior designer who grew up in Knoxville, Tennessee. She attended theatre school in New York City, and earned her interior design degree from Colorado State University, which jump started her career.
It makes sense that Mary is fronting her own show on HGTV because it had been a dream since she was young. She realized her dream four years ago when a childhood friend recommended her as a host to HGTV. "I thought I was being punked," she told the outlet because she didn't feel ready for a show at the time and told the network to give her some space. "It was a miracle and the craziest manifestation of all time ever," she added.
Of all the tips and tricks she's learned throughout her years in interior design, Mary "wants her clients to express their individuality and feel comfortable taking risks."
Where can you watch 'Breaking Bland'?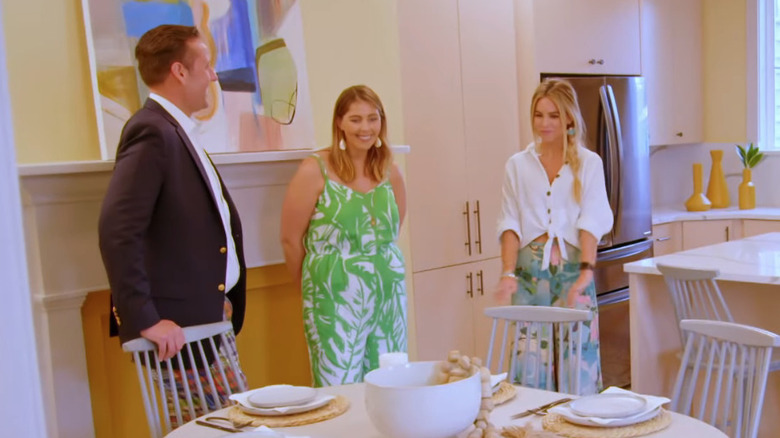 Although "Breaking Bland" has aired its first two episodes, viewers can still catch the remaining episodes on HGTV every Wednesday at 6 p.m. PST/9 p.m. EST. Episodes are also available to stream on HGTV's official website. While the seven-episode series may seem short for HGTV shows, it's possible that the network is testing its waters before deciding to renew the series for a second season — something that Mary Welch Fox Stasik hopes will happen.
Ahead of its series premiere on August 4, Mary took to Instagram to thank her team for being a "life blessing," during one of "the most awesomely terrifying adventures" of her life and expressed hope that the series would be renewed for Season 2. "They caught me when I fell, made me laugh when I cried (big girls cry too), made me laugh when I wasn't crying, loved me for all that is me (I'm fully aware I'm a lot) worked countless hours, and were a dream," she added.
Until the announcement comes, viewers can watch Mary give her advice on new episodes of "Breaking Bland" every Wednesday on HGTV.
Source: Read Full Article