In 2018, an animated series titled Bluey premiered in Australia. Pretty soon, viewers everywhere began to fall in love with the kids' cartoon. Children provide the voices of the child characters, but they do not receive acting credits like the adult stars. People can stream previous seasons of the series online on Disney's platform. Kids and parents alike love the cartoon a lot and want more. Many of them are wondering: When is season 3 of Bluey coming out?
People everywhere love watching 'Bluey'
Bluey is a cartoon about a family of anthropomorphic dogs. The main character is a Blue Heeler puppy named Bluey, and she is 6 years old. She is notable for her curiosity and imagination. Bluey's family consists of a mother, father, and younger sister, Bingo.
Many recurring characters appear throughout the show. Viewers meet some of Bluey's friends, like Coco and Snickers. The characters go on various adventures together in a modern-day setting. One of the themes of the cartoon is growing up in a family in Australian culture.
Bluey is all about playing pretend, rather than hiding learning lessons in all the episodes like other shows. It is why the series has become popular in many places around the world. Children learn to engage their imaginations during each 7-minute episode.
People have praised the animated show for its unique portrayals of simple concepts. There are not any complex storylines for someone to follow. Many fans appreciate this type of approach. So far, there are only two seasons out on Disney+.
When does season 3 of 'Bluey' come out?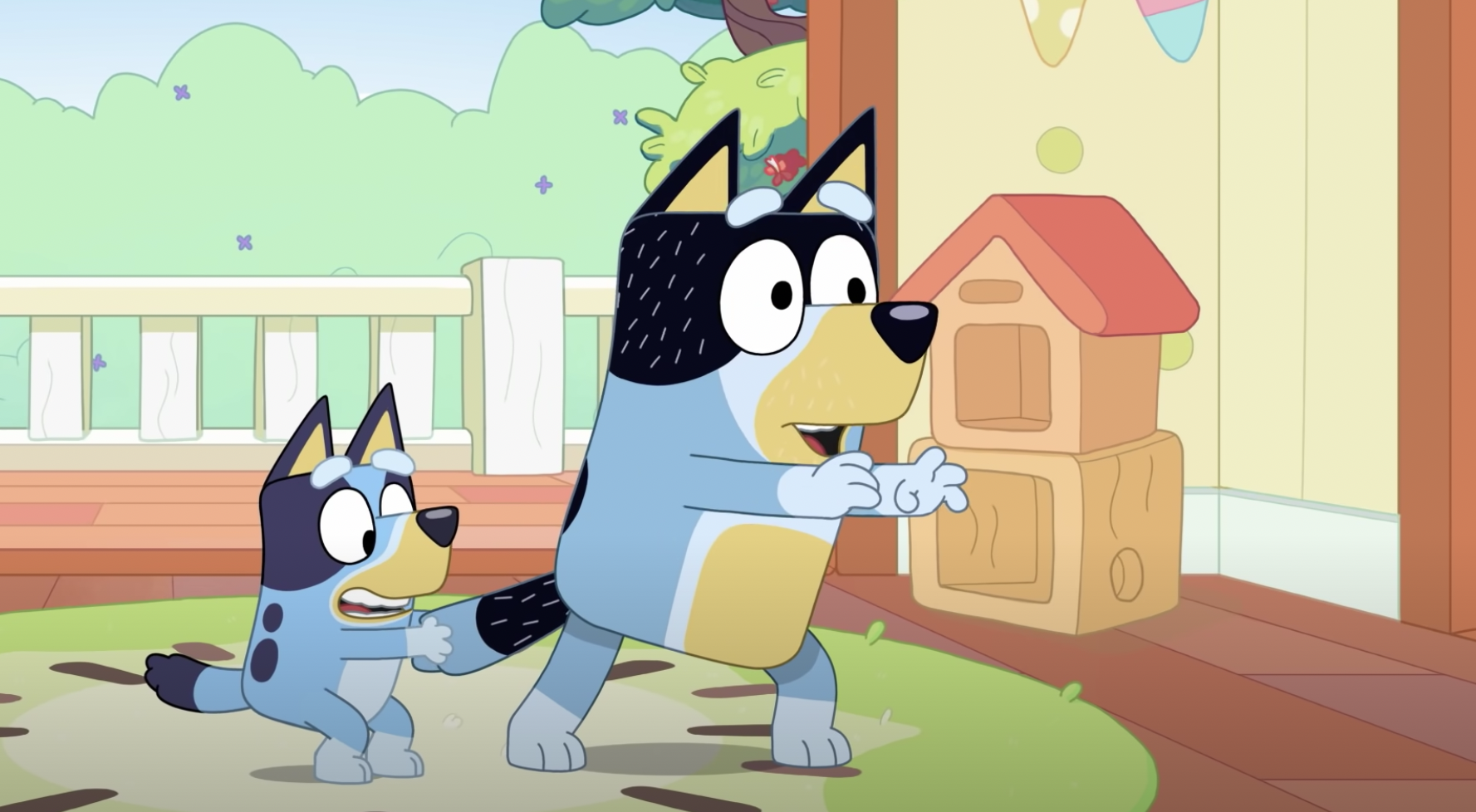 News of a third season came out last year, and fans are patiently waiting for more episodes. A new Father's Day-themed episode treated viewers in September of this year. Romper reported that season 3 of Bluey will air in Australia before it will become available to watch on the Disney Channel in the U.S.
Usually, Bluey premieres in Australia first before the show reaches viewers from overseas. Episodes will arrive on Nov. 22, 2021, but it is unknown when fans elsewhere will get to watch them. They likely will have to wait longer like before.
The second season first aired in March 2020 on Australian television. However, people in the United States had to wait until May 2021.
For season 3, fans might have to wait until 2022 to view the new batch of episodes. Therefore, It could be a while for people in other countries to see new imaginative adventures. Hopefully, viewers don't have to wait as long as they did for season 2.
More news of the international premiere of Bluey may arrive as the show gets closer to its Australian air date.
Check out the newest trailer for season 3 of 'Bluey'
While fans wait for Bluey to return, they can enjoy the first look of the upcoming season. ABC Perth posted a trailer for season 3 on Facebook. In the trailer, people can see that their favorite characters are going to return and that episodes will feature fun new games and adventures.
There even seems to be some "family drama," as the Heeler family pretends to be in a courtroom. Children can dance along with a couple of the characters. The trailer shows that viewers of all ages will get to enjoy some moments of the show.
Many people have liked the post of the trailer, and several of them have commented about their excitement about it. Some fans have even made a note on their calendars for the upcoming premiere. Whether a person has kids or not, they can look forward to the imaginative stories the show will bring.
Source: Read Full Article