Hannah Ferrier from Below Deck Mediterranean said Captain Sandy Yawn knew she took prescription medication for anxiety. But Yawn fired her based on a technicality, which she said was frustrating.
After five seasons of Below Deck Med, Yawn fired Ferrier mid-season when bosun Malia White sent Yawn a photo of Ferrier's unregistered Valium and a vape pen. Ferrier worried about how she'd be portrayed when the footage aired but later realized many fans were in her corner.
Hannah Ferrier said everyone at 'Below Deck Med' knew she took medication for anxiety
"I think that people got kind of pissed off because like I've spoken about my anxiety," she said on the Behind the Velvet Rope with David Yontef podcast. "It wasn't something that was hidden. And it was like obviously, you know, production and Sandy and everyone knew that I had medication."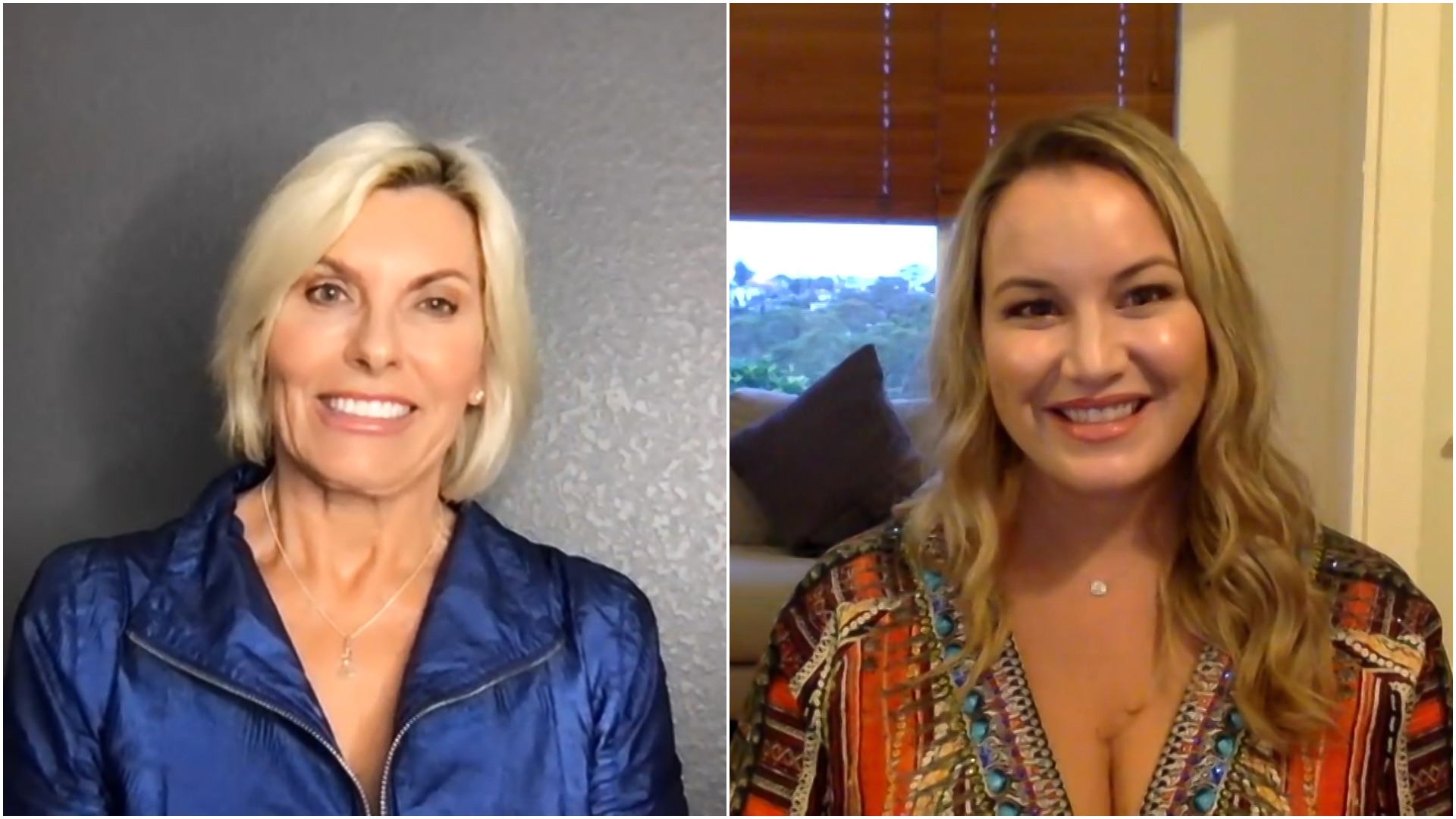 "So it was this kind of technicality that Sandy got me on. Which was, I think kind of what pissed people off," she continued. "It's like if somebody's like having like they've had an anxiety type, maybe you can ask them how they are? Instead of like firing them with a camera in their face, you know?"
Ferrier has had a slew of people reach out to her after seeing her deal with anxiety on camera. "There was a lot of support and I think a lot of people as well, like, especially from the anxiety attack in [Below Deck Med] season three," she recalled. "Like I had a lot of people reach out, going 'I had no idea that other people got physical symptoms from anxiety. And you've made me feel less alone.' Like watching you have the same physical symptoms I had like made me realize that I'm not crazy. Or like this can happen to anyone kind of thing. So I think from that side of things, that was really good because even if you just help, you know, a handful of people realize that they're not alone."
She doesn't think she did anything wrong to get fired on 'Below Deck Med'
Ferrier said what also made the Below Deck Med situation frustrating was that she didn't think she did anything wrong. "So it was this weird. I think the hardest thing was that I felt like I didn't do anything wrong," she remarked. "Because you know, we've seen like in Captain Lee's season with Kat [Held] when she had anxiety medication. And he was like, I can tell you this prescribed. Yes. OK, cool. Get on with your job kind of thing."
"So I think the hardest thing was just coming to accept the situation was out of my control. But still being able to be OK with the fact that I felt like I hadn't done anything wrong that would, that deserved that kind of treatment if that makes sense," Ferrier added.
Why was the 'Below Deck Med' season a blessing in disguise?
Ferrier had to relive the moment she was fired when the scene aired on Bravo. But she said the timing was actually good in terms of how she was able to deal with it.
"I feel like it was almost a bit of a blessing in disguise because I was actually like six months pregnant when it aired," she said. "So it was really good. Because I'm the type that's, you know, like when I get stressed out, I like want a glass of wine. So I, that probably would have been like 15 weeks of whatever of stress."
"Whereas like instead of having a glass of wine, I was going for long walks and, arranging the nursery and getting excited and stuff like that," she said. "So I feel like it was a blessing in disguise to have it air during that period. But they, it was really lovely to save the amount of support. I think that people got kind of pissed off because like in my anxiety, I've spoken about my anxiety." 
Source: Read Full Article