Max Hagley from Below Deck Mediterranean Season 2 is currently working with chief stew Daisy Kelliher from Below Deck Sailing Yacht and shared he prefers working with Kelliher over former chief stew Hannah Ferrier.
"I definitely get along better with Daisy than I do Hannah," he said during Kelliher, Alli Dore, and Dani Soares' weekly Instagram "Pita Party." Adding, "Daisy's a lot more fun, to be honest. But no, she's a bundle of joy isn't she?" Like on Below Deck Med, Hagley is currently a deckhand on a 42-meter motor yacht. "It's a good boat," he said. "Nice and chill."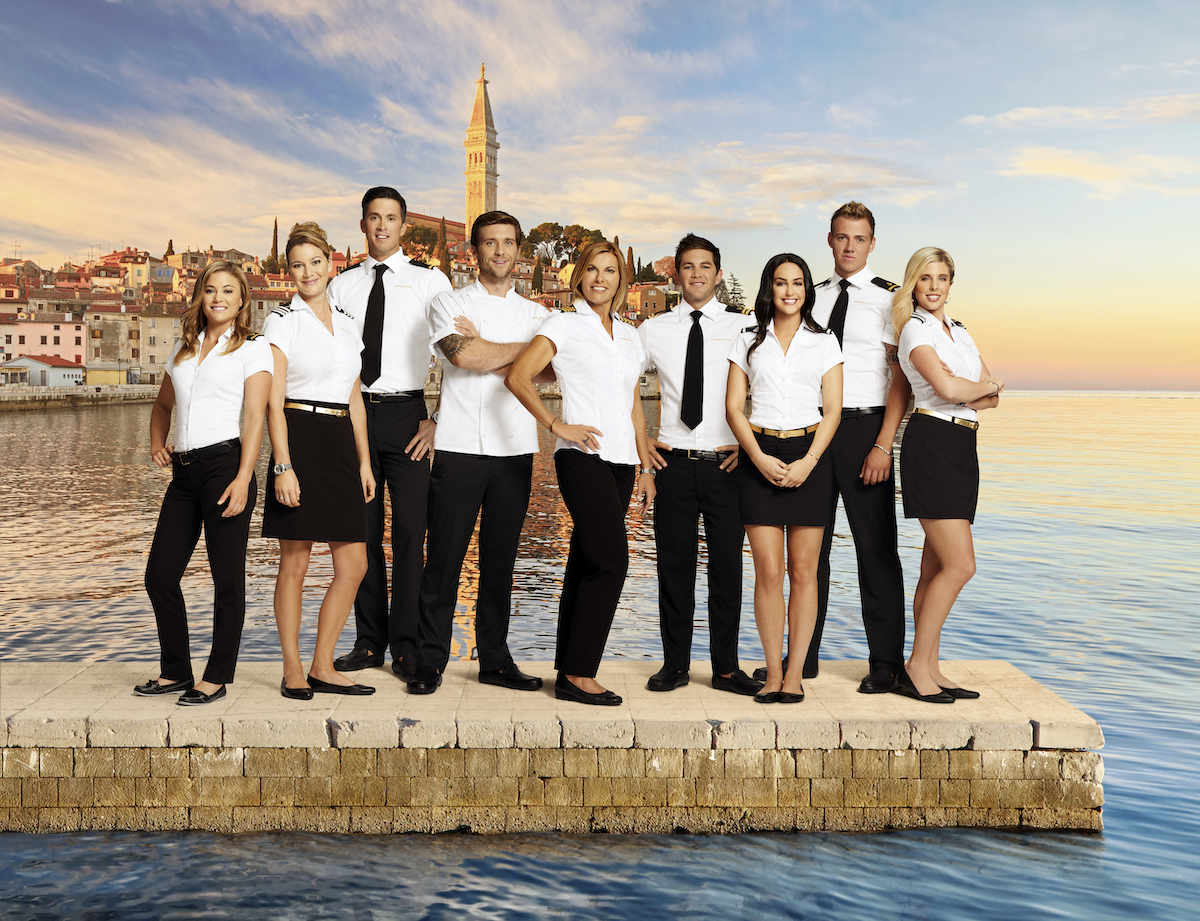 Max Hagley said Hannah Ferrier hooked up with the most 'Below Deck Med' charter guests
The Pita Party wasn't the first time Hagley got a little shady about Ferrier. He and stew Lauren Cohen appeared on Watch What Happens Live with Andy Cohen which is when he said Ferrier "hooked up" with the most charter guests. "Hannah and Bobby [Giancola]," Hagley said as Cohen's jaw dropped.
"Stay tuned, but so far Hannah," Cohen confirmed. The charter guest hook-up was one reason why Ferrier and Christine "Bugsy" Drake had so much drama. Drake busted Ferrier messaging with guest Jason Ziegler and then shared the text messages with some of the crew. "Jason and I had a lot of chemistry as soon as he came on board, but it really went against my rules to hook up with a charter guest!" Ferrier admitted to Bravo. Giancola stole a quick kiss from a charter guest while they were on a jet ski.
During the WWHL After Show, Hagley was annoyed that Ferrier mentioned the crew's reaction to the tip Ziegler left. "I was really annoyed," he said. "She can hook up with who she wants, but the fact that she brought the crew up … we're like a little family so don't bring us up." Hagley agreed when host Andy Cohen asked if he was concerned the move could have jeopardized the crew's tip. Lauren Cohen sided with Ferrier, insisting that Ferrier's message to Ziegler was that the crew was happy with the tip.
But Hagley said, "No, the crew were expecting to get less, I think that was it. So just don't bring us up! You can do whatever you want. That's fine. Just don't get us involved."
Max Hagley said he would return to 'Below Deck Med'
Source: Read Full Article