Actors are expected to do a lot of things, from memorizing thousands of lines to always looking good. One of the toughest expectations that an actor has to face is that they have to look like the character they're portraying. Sometimes this is natural, other times an actor may have to grow or shave facial hair, wear makeup, or most impressively of all, alter their bodies. Many people have a tough time staying in the weight range they set out to be in, or losing those few undesirable pounds.
RELATED: Get Out Of My Face: 10 Celebrities Who Hate The Paparazzi
Some actors have shaved off or gained 20 or even 50 pounds in just a few months for a role. Here are 10 celebrities who dramatically altered their weight for a role.
10

Chris Hemsworth
Chris Hemsworth lost 33 pounds in a single month for his role in the movie In The Heart Of The Sea. Sticking to a calorie limited diet where his food consisted of about one meal each day, he was able to lose the weight to look the part of a shipwrecked, starved sailor.
RELATED: 10 Most Expensive Purchases Made By Chris Hemsworth
After sharing photos on Instagram of his progress many of his fans were worried until he revealed his role in the movie. Although tough, Chris Hemsworth was able to stick to his diet and successfully complete his goal of looking the part for the movie. Chris Hemsworth has since gained back the weight to be his normal healthy self.
9

Anne Hathaway
Anne Hathaway lost 25 pounds for her role in Les Miserables. After her detox diet and primarily eating vegetables, Hathaway was able to cut out the weight and maintain that weight loss by eating almost nothing besides oatmeal during filming. She was at a thin 100 pounds for the 5-foot 8-inch actress, which is correct for the film. After the film, she was able to gain back the weight to 125 pounds and is now a mother. She keeps her thin figure and has been adjusting her weight for various roles in movies since she was 16-years old, making this not a new venture for her.
8

Jake Gyllenhaal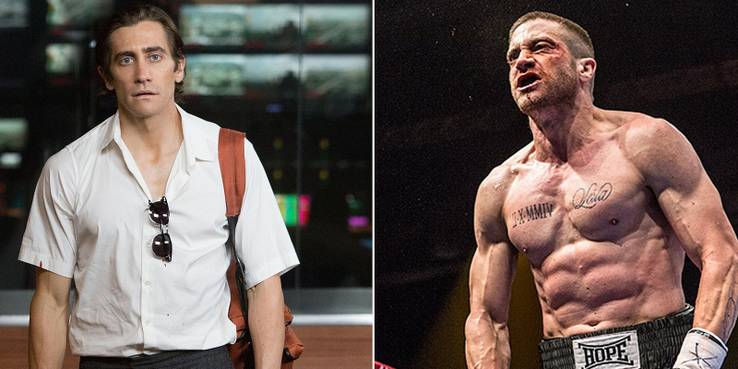 In Nightcrawler, Jake Gyllenhaal portrays a deranged reporter who was very thin. To get into this mindset he stopped eating and when he felt hungry he knew he was in the right mindset for the role. After dropping 30 pounds he started running 15 miles from his house to the studio every day to stay in shape. After Nightcrawler Gyllenhaal gained back 30 pounds plus another 25 pounds for the movie Southpaw. In just six months he was able to work with a trainer and meet the weight of a professional athlete. He met his goal and was able to portray his character perfectly.
7

Joaquin Phoenix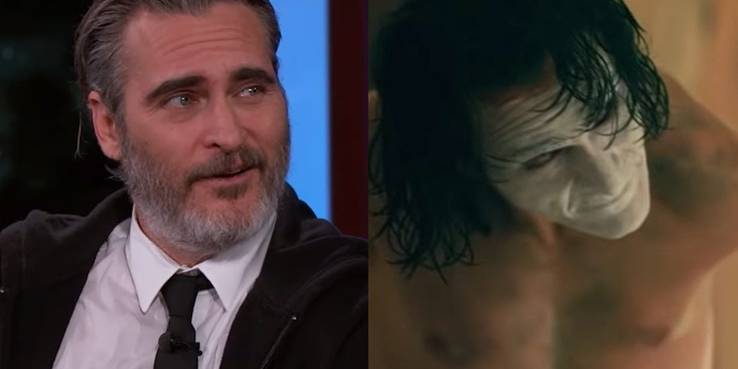 The Joker was incredibly thin. Joaquin Phoenix lost an amazing 52 pounds for this role, saying that climbing stairs became a challenge shortly after starting his diet plan to lose weight for Joker. Joaquin Phoenix ate about an apple a day and said it was a horrible way to live. The 45-year-old didn't want to lose weight, but the director told him that the Joker was thin. He stuck to a diet of simply an apple or green beans or lettuce. He said that he avoided television and social media to avoid food ads that made him hungry. Incredibly he was able to alter his weight by 52 pounds for the film.
6

50 Cent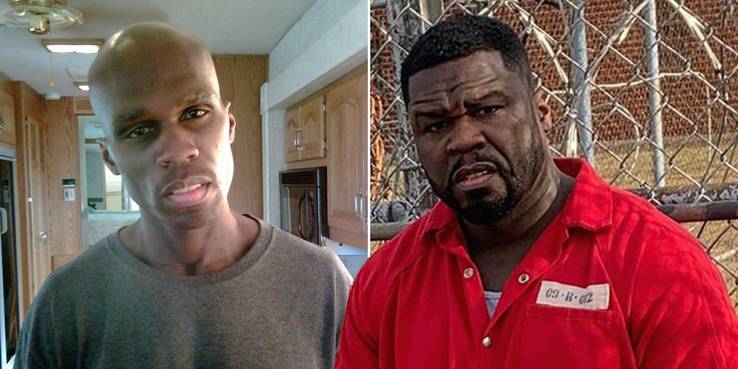 Known as 50 Cent professionally, Curtis James Jackson III is a tough character. He lost 55 pounds for the movie All Things Fall Apart. Drinking a juice diet for six months, he was able to shed 55 pounds from his 200-pound figure.
RELATED: 10 Most Expensive Things 50 Cent Has Bought
He said that when he was shot in the jaw in 2000, he was only able to drink juice for six months and the diet was tougher then. As 50 Cent was driven to make sure that he fit the part, he didn't go to a doctor and reviewed himself in the mirror thinking he needed to lose more weight. This was regardless of the director's request that he consult a physician. He is back to his normal weight now.
5

Lily Collins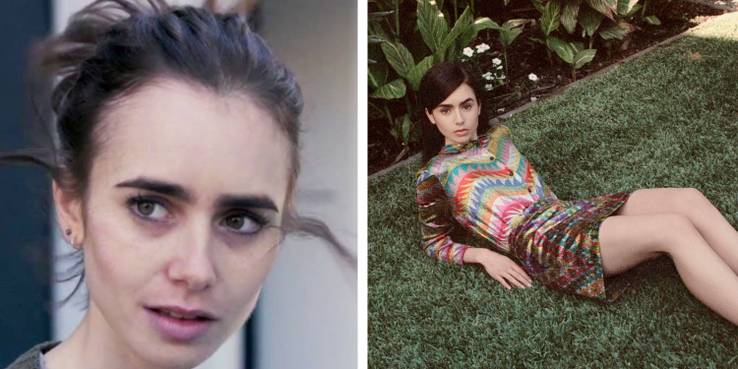 Lily Collins used her strengths to portray a character she felt was important and needed to be as accurate as possible. She played a girl with anorexia in the film called To The Bone and showed the dangers of anorexia. She struggled with anorexia personally and lost weight to portray her character. Anorexia is essentially eating nothing and obsessing over the possibility of weight gain. Lily Collins was scared to play the role, but felt that is was safer with a nutritionist and many people supporting her goals. She felt the strain of anorexia while filming but was consistently supported by her mother.
4

Natalie Portman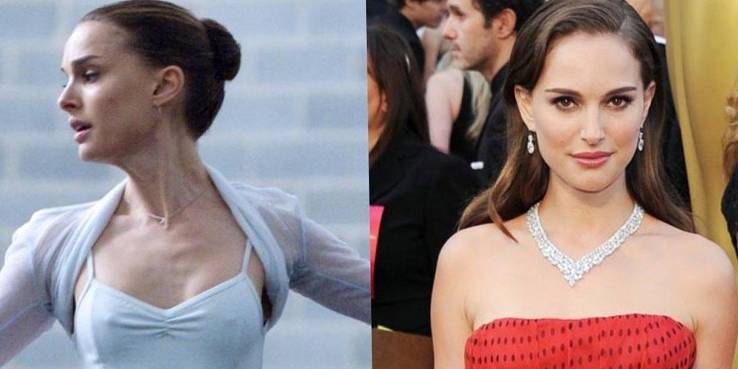 3

Zoe Kravitz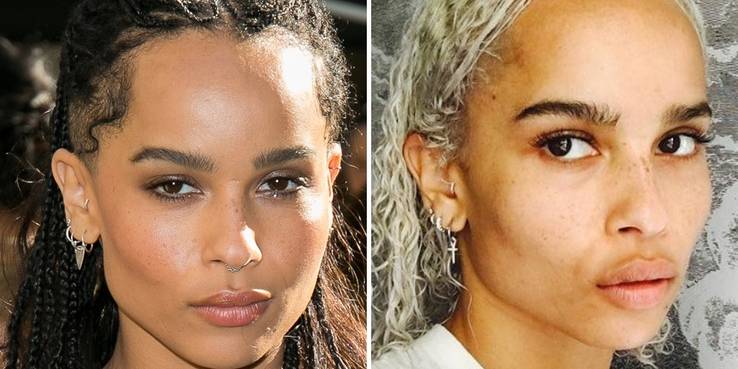 Zoe Kravitz lost 20 pounds for the movie The Road Within, which doesn't sound like much until you understand she was down to 90 pounds after losing that weight. She was eating vegetables and running every day in order to keep her weight down. She said it was tough because of the constant lightheadedness while trying to act. Having struggled with an eating disorder in her early 20s, Zoe Kravitz took precautions and knew the risks and strategies to successfully fit this role. Although she related to weight loss in a lot of ways, she says she'd never tell anyone to lose that amount of weight in such a short amount of time.
2

Chris Pratt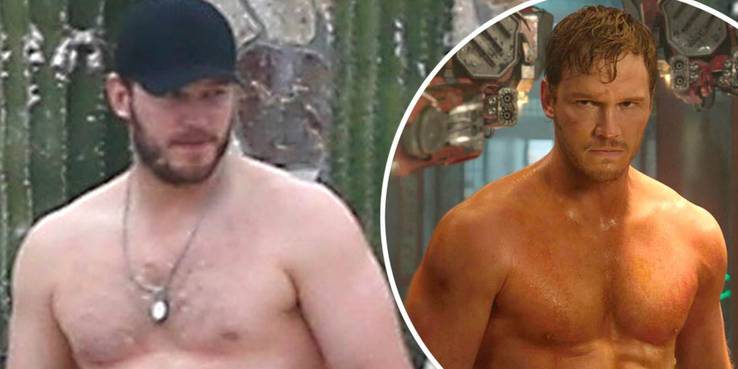 Guardians Of The Galaxy is a classic sci-fi movie, and little do most people know, Chris Pratt lost nearly 70 pounds in six months for his role in the movie. He preaches that drinking a lot of fluids is the ultimate strategy for losing weight. He says to start with drinking lots of water and don't have any carbs, no beer, no burgers, no onion rings. Also, he says to work out five times a week. He says if you take an hour out of your day and drink water and exercise, you feel better mentally, spiritually, and physically. He exercises 3-4 times a day now and he is still in great shape.
1

Michelle Pfeiffer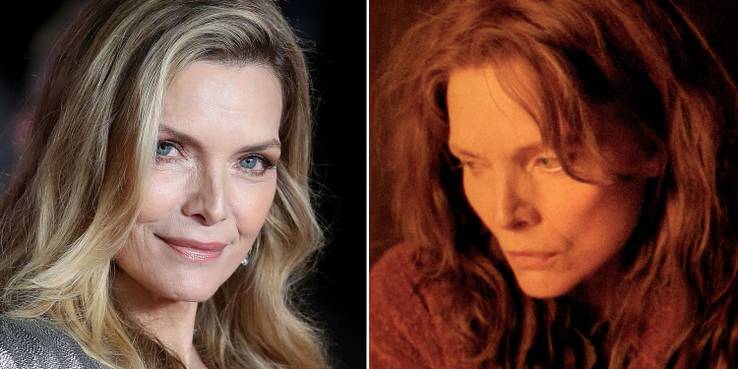 Michelle Pfeiffer said she ate only tomato soup during the filming of Scarface in order to continually lose weight throughout the filming of the movie. As the filming got extended further and further the crew ended up sneaking her bagels because they were worried about her. The filming went on for six weeks longer than expected and she had to be at her thinnest for the final scene. She ultimately succeeded and is surprisingly calm about the whole experience. When asked about her weight during the filming of Scarface she simply recounted her story and told the truth of the matter.
NEXT: The 10 Most Expensive Pokémon Cards In The World
Source: Read Full Article