Will Selena Gomez retire from music? Gomez's fans, better known as Selenators, were left wondering about the future of the Grammy nominee's singing career in 2021. The 29-year-old discussed the possibility of retiring from music during an interview. However, since then she's walked back her comments.
Selena Gomez has questioned whether or not to continue her music career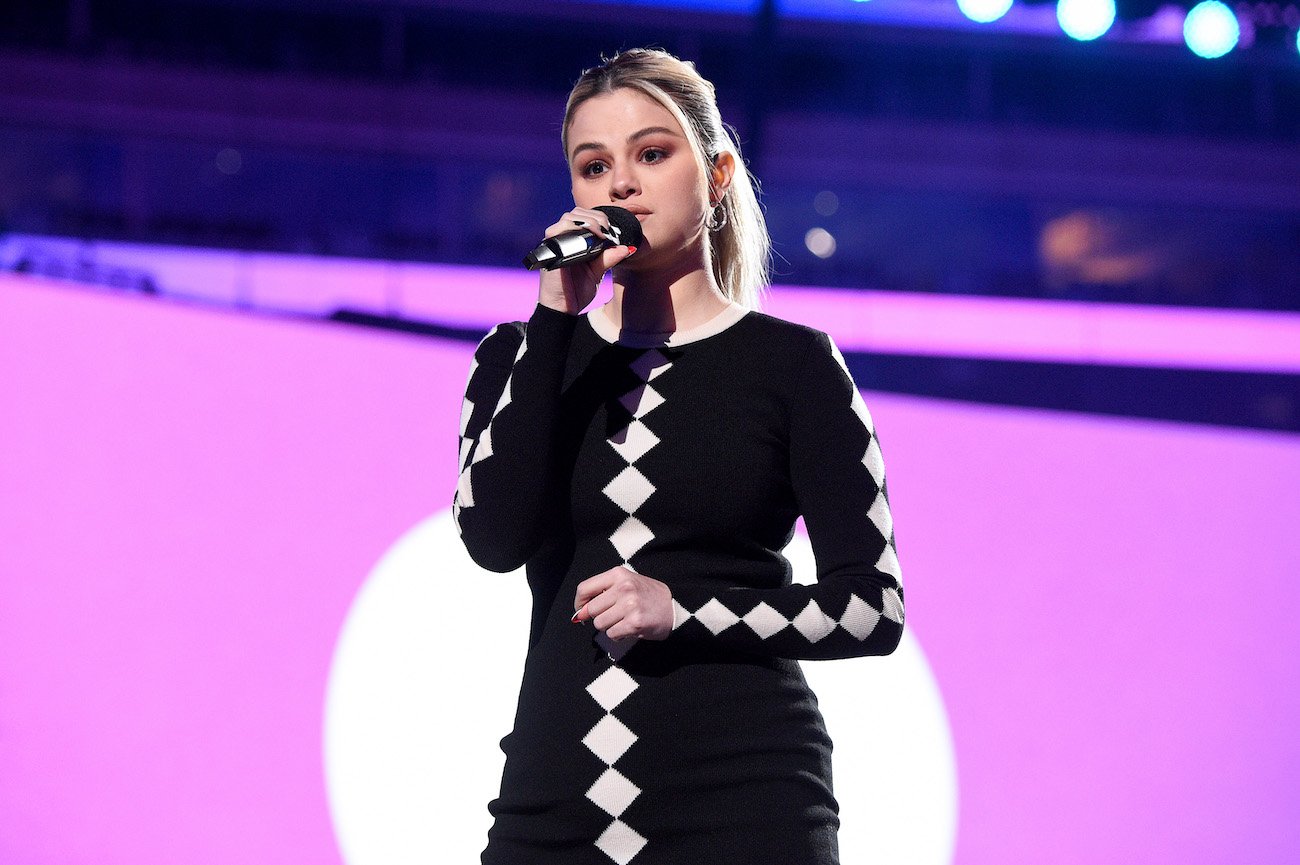 Gomez shared she's had doubts about the future of her music career in an April 2021 Vogue cover interview. At the time of the interview, she'd released her Spanish album Revelación, which has since landed her a Grammy nod, only a month earlier. 
As Gomez explained, it's difficult for her to continue churning out songs when, no matter what she does, her music's not "enough" for some people.
"It's hard to keep doing music when people don't necessarily take you seriously," she said. "I've had moments where I've been like, 'What's the point? Why do I keep doing this?' 'Lose You to Love Me' I felt was the best song I've ever released, and for some people, it still wasn't enough."
She continued, saying she'd give it another try before seriously considering retiring from music.
"I think there are a lot of people who enjoy my music, and for that, I'm so thankful, for that I keep going, but I think the next time I do an album it'll be different," she said. I want to give it one last try before I maybe retire music."
The 'Look at Her Now' singer says she sees herself taking time off from music
While promoting her latest film, the animated comedy Hotel Transylvania: Hotel Transformania, Gomez told USA Today she doesn't see herself ever fully retiring from music. 
"I think I just said it wrong," she told the publication in January 2022, referring to her Vogue interview. "The idea of retirement for me isn't that I would leave forever. It is that I do see myself taking a significant break from music." 
The Dead Don't Die star continued, explaining while she might stop releasing music for mass public consumption, she won't quit music "personally."
"I think I'll always be creating and doing music. And hopefully maybe even do some side projects with people," she said. "I just want to maybe take a step back, but I'm not doing that anytime soon."
Gomez has clarified her retirement comment before
Before addressing her retirement comment in January 2022 Gomez did the same thing in August 2021. Speaking to Elle about the possibility of retiring from music, she said music, in some form on another, will always be part of her life. 
"I don't think I'll ever quit making music," Gomez said. "I'm not saying I want a Grammy. I just feel like I'm doing the best I can, and it's all about me. Sometimes, that can really get to me."
So, while Gomez currently stars in Hulu's Only Murders in the Building she'll most likely continue making new music in the wake of Revelación's release. 
Source: Read Full Article