Nicki Minaj has worked some of the biggest names in the music industry since her debut over a decade ago. Throughout her career, she's had a fan in someone who's now a famous rapper themselves: Lil Nas X. But when presented with the opportunity to work together, Minaj couldn't be bothered.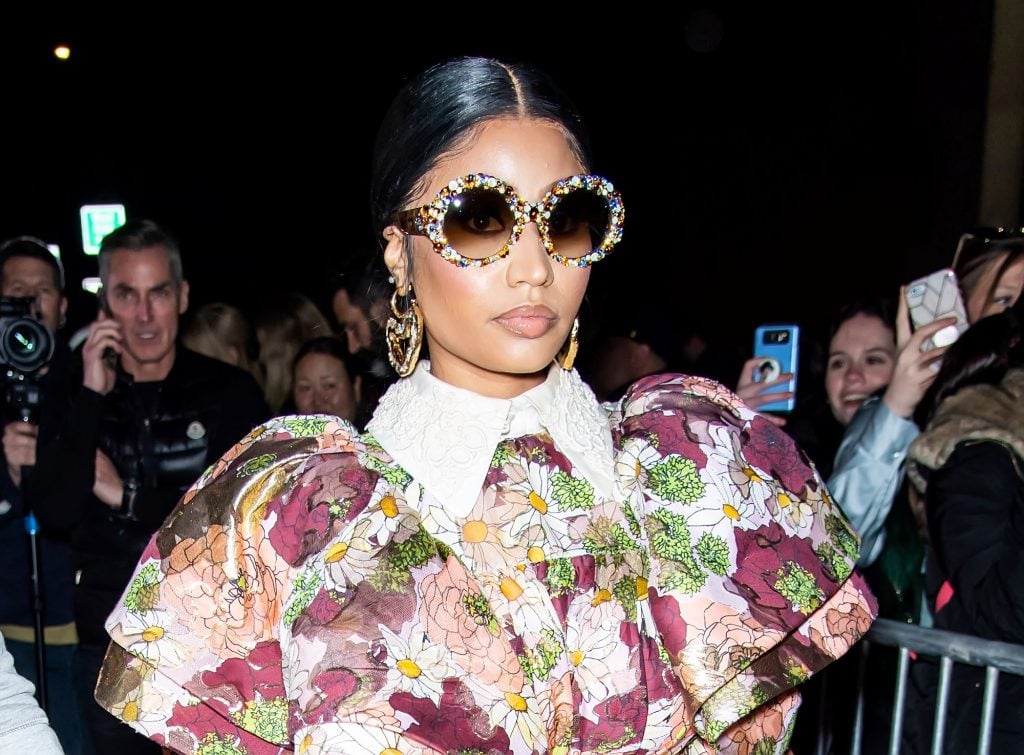 Lil Nas X has been a Nicki Minaj fan for years
After he burst onto the scene with his hit single "Old Town Road" in early 2019, rumors began to swirl that Lil Nas X was behind a popular Nicki Minaj stan account on Twitter, under the name Nas Maraj. (Maraj is Minaj's legal last name.)
Since then, Lil Nas has copped to the fact that he was indeed behind the Nas Maraj account. He told NPR in April 2019 that he didn't even want to dwell on the connection and would rather look forward to his next career moves.
"It's like a big misunderstanding and it's not one that I even want to give the time, because I'm never putting someone as the face of my career. So I don't even speak on it," he said.
Nicki Minaj ghosted Lil Nas X about being featured on 'Industry Baby'
Lil Nas X released his debut album Montero in September 2021, which contained the number-one hit singles "Montero (Call Me By Your Name)" and "Industry Baby" featuring Jack Harlow. "Industry Baby" became his third number-one hit of his career in just two short years.
Lil Nas has mentioned on Twitter that he reached out to Nicki Minaj in the hope that she'll appear as a featured guest on his album. When a fan asked him what song he sent her, he revealed that it was "Industry Baby."
In an interview with The Breakfast Club, Lil Nas admitted that Minaj never got back to him. "No reply from Nicki," he said plainly.
Minaj passed up the opportunity to jump on "Industry Baby," and instead decided to bless Little Mix's Jesy Nelson with a feature on her debut single, "Boyz." While "Industry Baby" hit number one on the Hot 100, "Boyz" failed to crack the Hot 100, instead debuting at number 13 on the Bubbling Under Hot 100 chart.
Lil Nas X also tried to work with Drake
Lil Nas worked with the likes of Megan Thee Stallion, Doja Cat, and even Elton John on Montero. Besides Minaj, he also wanted to add Drake to that list, but told The Breakfast Club that he was too busy to send over a verse.
"Drake was still working on [Certified Lover Boy] and whatnot; he was one hundred percent focused on that. He was down to do something, but not the right time," he said. "I wanted him on 'Dolla Sign Slime.'" The song instead went to Megan Thee Stallion.
Source: Read Full Article