In May 1988, a supergroup including George Harrison, Tom Petty, Bob Dylan, Jeff Lynne, and Roy Orbison recorded their debut record. They called themselves The Traveling Wilburys after a slang term George had for mistakes in the recording studio.
Without a second glance, they left their egos at home. They were fans of each other. For Lynne, working with Orbison was like a dream come true.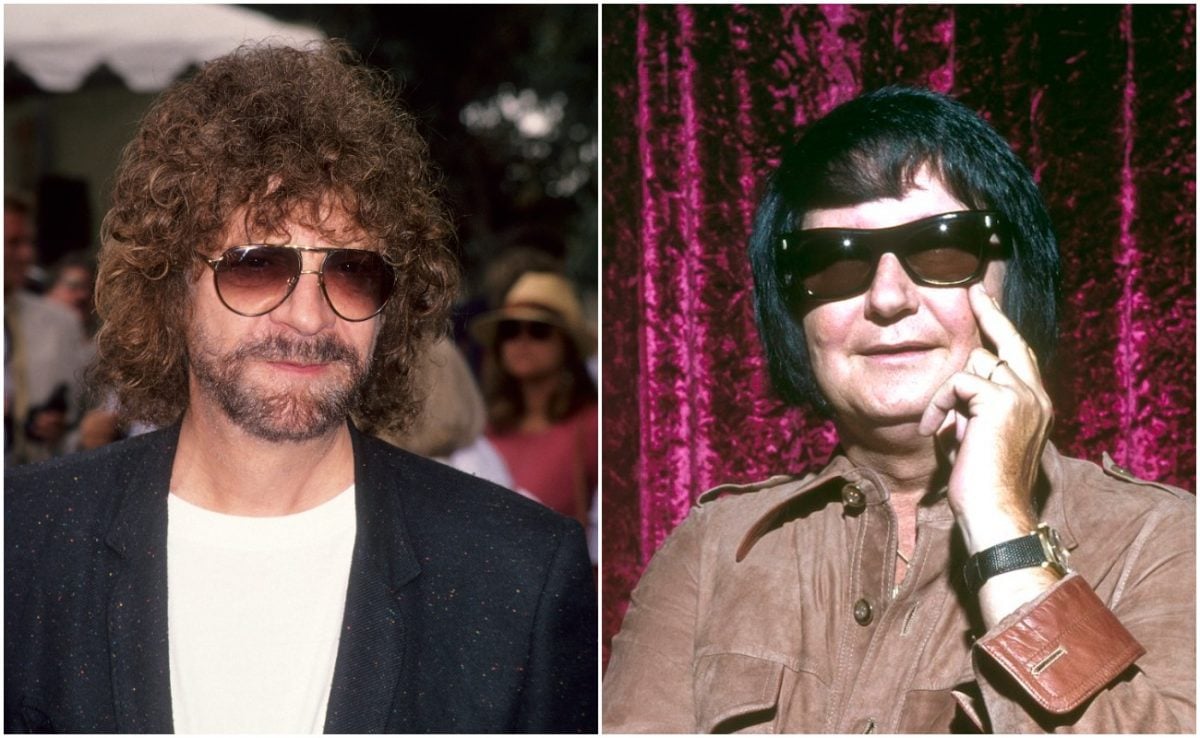 Jeff Lynne dreamed of meeting Roy Orbison
Lynne said he dreamed of meeting Roy Orbison during an interview with Billboard.
"I didn't know Tom that well," Lynne explained how well he knew his bandmates before working together. "I'd met him a couple of times, I'd met Bob a couple of times. I'd never met Roy, but that was my dream, to meet Roy Orbison — and to be in a group with him was just ridiculous.
"I couldn't possibly believe that. We weren't close pals, but it was meant to be, because when we did all meet up together, we got on great."
Lynne, George, and Petty went to ask Orbison to join the band after one of his shows. "There was never any long, big thought about it," he said. "Everybody thought it was a good idea."
As The Traveling Wilburys recorded The Traveling Wilburys Vol. 1, Lynne also worked on Orbison's future posthumous record, Mystery Girl. Lynne and Petty co-wrote "You Got It" with Orbison, which peaked at No. 9. It also became Orbison's first Top 20 hit on the Billboard Hot 100 since "Oh, Pretty Woman" in 1964.
"Getting Roy Orbison in the studio, it was just magic to me," Lynne said. "As well as doing the Wilburys at that time, I was doing three tracks for his own album [Mystery Girl]. I was just producing him, and I was knocking these tracks out between the Wilburys sessions."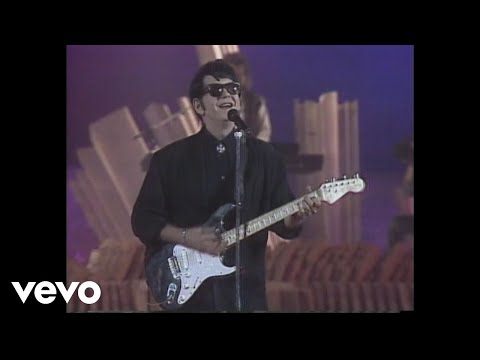 Lynne took special care of the songs Orbison recorded for The Traveling Wilburys
The producer and musician revealed that he took special care of the songs Orbison recorded on Vol. 1. Sometimes he'd return to the studio and rework them until they were perfect.
"If there were a few hours left in the day from the end of a Wilburys session, I'd go back to work on the Roy Orbison songs," Lynne told Billboard. "I got the privilege of recording his voice, which to me, has always been the greatest thing ever."
Orbison recorded "Not Alone Any More" for Vol. 1, but Lynne spent all night reworking the initial recording.
Lynne told Mass Live, "Well, that's an interesting story because we'd done a track already and Roy had sung to it but after we listened to it we thought, 'There's something not quite happening on this track,' because it was such a beautiful vocal he had done.
"I actually came back into the studio on my own early one morning. All night I'd been working on these chords, to change all the chords on the song and I did for the backing, so the rest of the group could listen to it with a new chord sequence.
"Same tune, same vocal but it improved 200 percent and suddenly it became a great one. And everybody loved it, so we carried on and finished it off with the new chords I had just put in."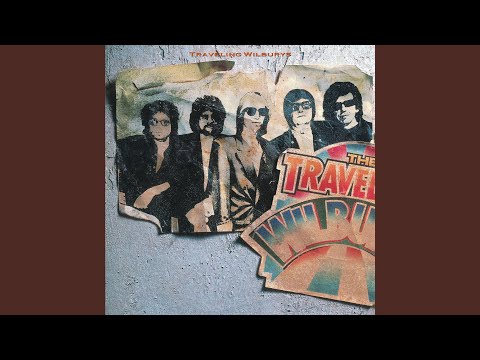 The producer's fondest memory of recording 'The Traveling Wilburys Vol. 1' is recording the singer
When the supergroup recorded "End of the Line," Lynne said Orbison's singing "blows his mind." However, recording Orbison, in general, was Lynne's fondest memory of recording Vol. 1.
"I think my fondest memory is Roy Orbison singing on the [tracks]," Lynne told Billboard. "When he's laying it down, and I'm egging him on a little bit as the producer, just going, 'Oh yeah, just like that!' He was such a brilliant singer, and a lovely guy. I had all the time in the world for Roy. My favorite thing of all was being pals with Roy Orbison."
The veteran singer even gave Lynne the first pick of the cakes he always brought to the recording sessions.
"Roy Orbison — what a lovely man, one of the nicest guys I've ever known, just a real sweetheart," Lynne said. "He'd come to the session, and in his car he'd have a bunch of cakes, which he wasn't supposed to have anyway, because he had a bad heart.
"He'd call me Jeffery and say, 'I've got some really nice cakes in the back, come and have a look.' So he'd invite me down to the back of his car, show me them and say, 'You can have first pick.' I thought that was so sweet."
Unfortunately, Orbison died in 1988, during his comeback and just as The Traveling Wilburys released Vol. 1. It upset Lynne because he and Orbison had so much more work to do with each other.
"Of course, Roy died just when we finished it and the record was coming out, which was the most sickening thing to me," Lynne said. "I was devastated for ages because of that. Me and Roy had had plans to do much more together, and his voice was in really good shape. It was just so sad for that to happen."
Following Orbison's death, none of the remaining Traveling Wilburys suggested replacing him. "Because when Roy was gone, it just left us as more of a unit, the four of us. We never felt like we needed anybody else," Lynne told Mass Live.
Three Wilburys have died now. However, their music and friendship live on.
Source: Read Full Article