TikTok's algorithm apparently wanted to make sure everyone saw every video hashtagged with Olivia Rodrigo's new song "Drivers License." It was all over that platform and others and was at the top of the charts. It's a pretty catchy song and also came with some wicked drama that had even millennials with no idea who Rodgrigo was days prior scouring Google about her. 
But now, it seemed like the saga was going to get juicier when one of the subjects in the alleged love triangle of the song — Joshua Bassett — released his own single. And it was about lies. Messy, right? Well, not so fast. The song was actually written a while ago. However, the music video concept does feature a few similarities to Rodrigo's. 
Olivia Rodrigo dropped 'Drivers License' and many people believed it was about her past (alleged) relationship with Joshua Bassett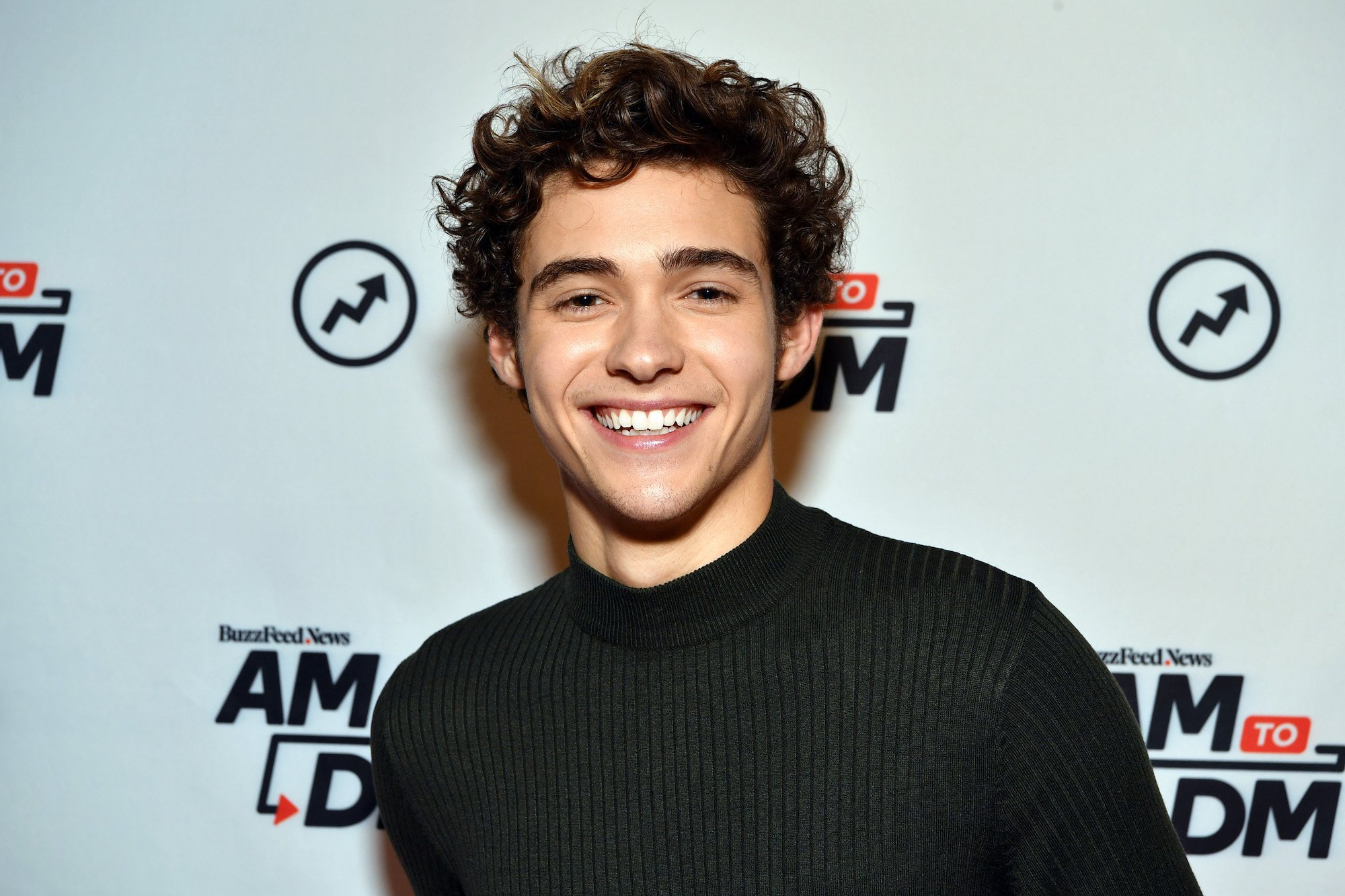 On Jan. 8, Rodrigo dropped her first single since HSMTMTS's "All I Want," which was also a viral sensation on TikTok last January. "Drivers License" was a slow jam at first until it evolves into a belt-worthy chorus. And don't even get started on the Lorde-inspired bridge.
It's emotional, of course, and talks about loving someone who then leaves your life and seemingly moves on much faster. You're then stuck with the memories of them, which include promises of getting your driver's license to drive around with them. Now you have to go by their house or walk by a place you've been to before with them and remember how much you loved them. 
It's relatable, and that's why it hurts its audience so well. And it also sparked interest because Rodrigo sings about being insecure about the person her former love is with now. A "blonde" girl who much older than her. Well, if you look at who she was allegedly dating — Bassett — and who he's (allegedly) dating now, it's Sabrina Carpenter. Again, it got TikTok ready for drama.
Now Bassett dropped a single nearly a week later and talks about someone close to him who lied
So, with Bassett's single dropping on Jan. 14, it was bound to draw a ton of attention being so close after Rodrigo's. And the fact that it was titled, "Lie Lie Lie"? Yeah, a lot of attention.
His song is essentially what you think it would be about. The first few lines are talking straight to the person the song's meant for. Bassett is saying that he's heard about the awful things this person's been saying. And this person is "actin all so innocent/like I'm the only one to blame." This person only cares about themselves and lies to get themselves out of trouble, even if throws Bassett under the bus, essentially.
If "Drivers License" was had a Lorde feel, then "Lie Lie Lie" has a Shawn Mendes vibe. It takes on a very "I Know What You Did Last Summer" feel during the chorus. And it uses sort of a Spanish guitar, again taking on that Mendes vibe in that respect too.
There are a lot of similarities between their videos, but the song was actually written in 2019
So, is it about Rodrigo? Is it insinuating that "Drivers License" is a lie and everything that's gone on on TikTok is a lie as well? Not really.
Bassett has plans to release an EP in early 2021 as of Dec. 2020, and announced the date for his single as Jan. 14 back then as well. So this has been set in stone for at least a month.
On top of that, this specific song and concept — regarding someone lying about him and spreading rumors — was written in 2019. On Nov. 7, 2019, he posted a video on Instagram where he acoustically sang the bridge and chorus of what would become "Lie Lie Lie."
So while the song isn't about Rodrigo or this "Drivers License" situation, there are no explanations for the similarities in his music video. He of course spends time in and around a car. And while Rodrigo doesn't own the concept of cars, he also hangs out of one while it's driving, like she does, and also has a moment in one with similar purple lighting as her video.
There are also similar angles and shots. And while those could be coincidences, leaning out of the car is a bit hard to explain.
But whatever the case, it's keeping the fans preoccupied and they're streaming their songs. Isn't that all they want at the moment?
Source: Read Full Article