BTS' V is known for his "soulful" jazz vocals on songs like "Stigma" and "Singularity." Last Christmas, this artist shared his love for several jazz artists, even revealing that he's been listening to "two or three" holiday LPs.
Here's what we know about the "Inner Child" singer, Kim Taehyung.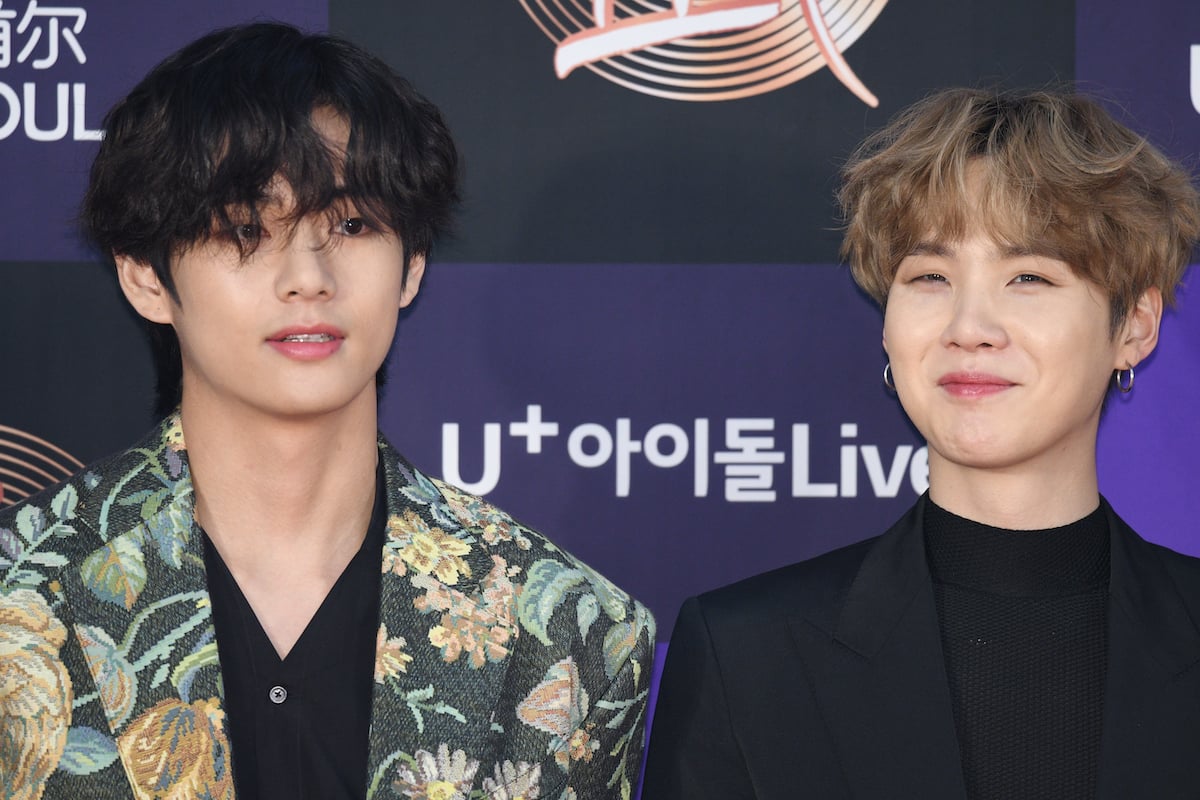 BTS' V released winter-themed solo songs like 'Snow Flower' and 'Winter Bear'
Along with Jin, Suga, J-Hope, RM, Jimin, and Jungkook, V is one of the vocalists behind songs like "Permission to Dance," "Life Goes On," and "Butter." He appears as a dancer, singer, and songwriter in BTS, even acting as a visual consultant for the Be (Deluxe Edition) photoshoots.
Outside of his work with BTS, the singer sometimes releases solo music inspired by the winter and snow. In 2019, that included the all-English track "Winter Bear." He released "Snow Flower" on Christmas Eve in 2020, sharing his love for the holiday season that same year.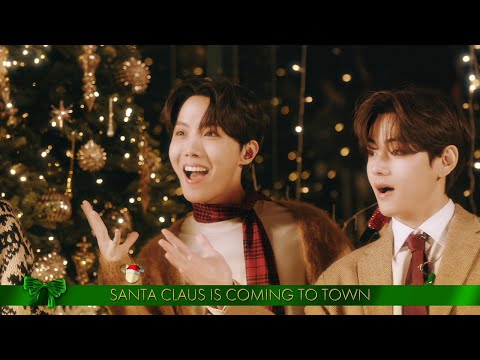 BTS' V shared his love for Christmas, snow, and Frank Sinatra
In 2020, the BTS members participated in solo interviews, discussing their latest album Be (Deluxe Edition) and the success of their first all-English single "Dynamite." Because it was around the holidays, it made sense that V shared he was listening to Christmas music.
"Well, I'm listening to LPs lately. It's getting to be Christmas season, and I love snow, so I bought two or three Christmas LPs to listen to," V said during the interview with Weverse Magazine. "I'm also listening to old jazz songs by Frank Sinatra, and Sammy Davis Jr. Frank Sinatra is cool, like chilled wine; Sammy Davis Jr. is crazy talented."
V wouldn't be the only BTS member to share his love for the holiday season, as these K-pop idols often wish fans a happy holiday during live streams and on social media. They even performed "Santa Claus is Comin' to Town" in conjunction with the Disney Holiday Singalong.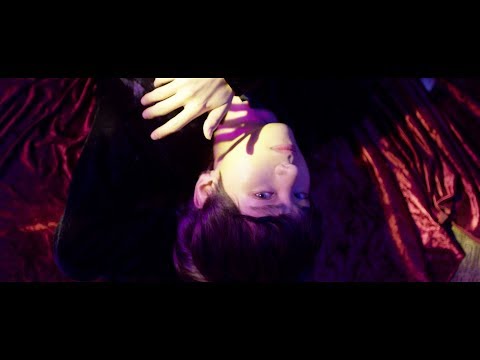 BTS' V shared that he's inspired by artists like Sammy Davis Jr. and Frank Sinatra
V often shares his love for all things vintage, including movies like The Godfather and The Shawshank Redemption. V added that Sinatra and Davis Jr. were artists he found "cool" during the same Weverse interview.
"Those two were also a big inspiration to me while we were working on 'Dynamite,'" V said. "Sinatra has all this jazzy body language, but he also threw some disco in there. And I imagined how Sammy Davis Jr. might dance if there were a mic on stage and he had to dance around it."
Of course, V often shares his love for today's top artists. In one Twitter video, he played with a tiger puppet while listening to "The View" by Surfaces. In his Spotify playlist, V included songs by Anthony Joseph, David Halliday, and others.
Source: Read Full Article