It has been announced that once again, Ricky Gervais will host the annual Golden Globes, in what will be his final time in the role. Gervais has been a controversial host in the past, but he certainly gets the world talking about the awards ceremony.
Throughout the awards show, there tends to be a main host, as well as several guest hosts who present various awards throughout the night. All of them are given a moment to be humorous, and while some take that chance, others do not.
RELATED: Golden Globes 2019: The Best & Funniest Moments
Throughout the history of the Golden Globes, there have been some amazing hosts, whether it be for the entire show or just a single award. But there have also been some horrendous ones, and in this list, we will rank the five best and worst.
10

Best: Jimmy Fallon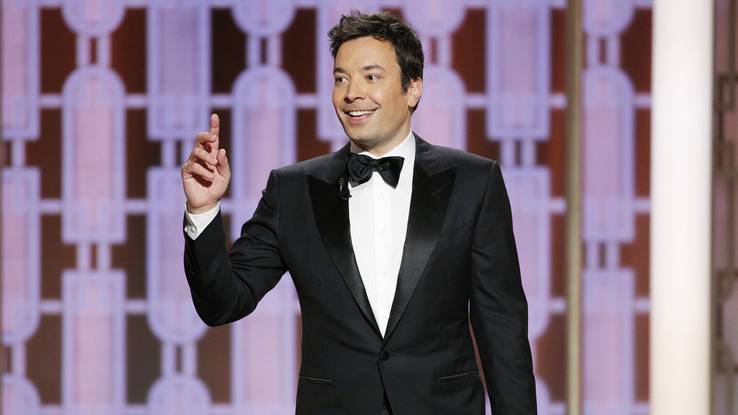 Jimmy Fallon is an incredibly popular host in America, with his talk show being a constant hit. However, he is a very safe option when it comes to bringing in a host as you know what you get with Fallon.
He is a lighthearted comic who doesn't often make heavy jokes that cause offense or criticism. However, that perfectly suited the Golden Globes as he brought a lot of fun to the role.
RELATED: The 10 Highest Paid Talk Show Hosts In America
His 2017 show wasn't the greatest or most talked about of all time, but it was certainly enjoyable. He cracked jokes and did poke fun at celebrities, but he did so in a funny manner that was sure to not upset anyone.
9

Worst: Jodie Foster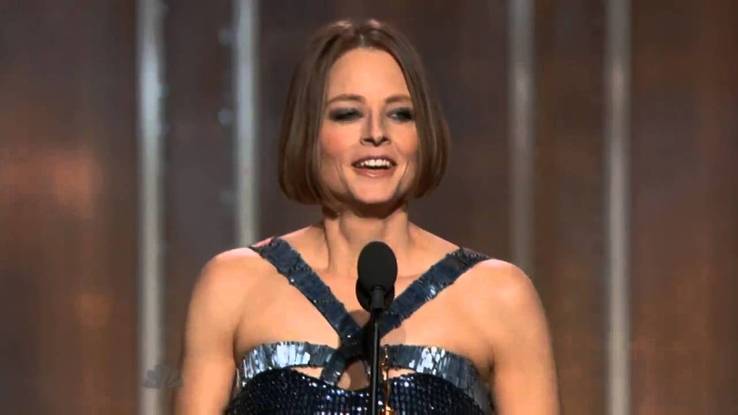 Jodie Foster only hosted for one specific segment, to give out an award but it created a very awkward few minutes. Foster alluded to making a major announcement, which ended up just being that she was…single.
The whole 'bit' went on for far too long and offered some really poor jokes that never landed. It was clear she was nervous, which is fair enough, but it was a little too obvious and was one of the worst Golden Globes host moments of all time.
8

Best: Andy Samberg & Sandra Oh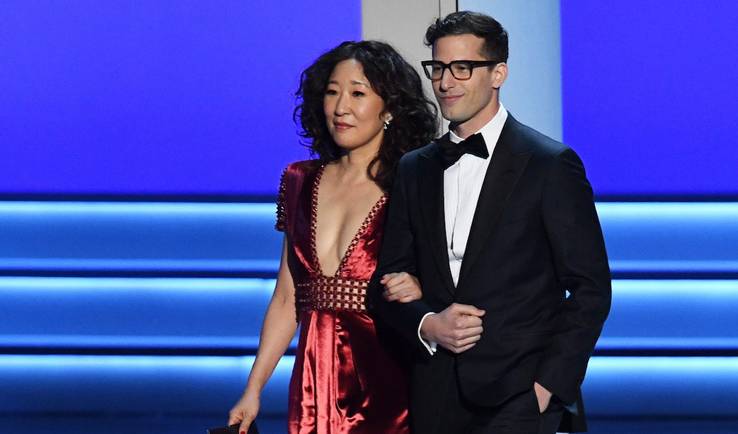 Much like Jimmy Fallon, Andy Samberg and Sandra Oh kept things fairly light and simple, opting not to break out any controversial comments. But that didn't make them bad hosts by any means.
RELATED: The 10 Most Expensive Items Ever Found In Award Show Swag Bags
The duo worked very well together and even though the writing was a little corny at times, the show flowed very well. Throughout they made great jokes and ensured that everyone had a great time.
They received great reviews from both fans and critics, proving that they had managed the fine balance of pleased most people on the night.
7

Worst: Elizabeth Taylor
Celebrities having a drink or two at awards ceremonies is nothing new or out of the ordinary, and every now and then they wind up having too much. This can create some hilarious moments, but also some embarrassing ones.
Unfortunately for Elizabeth Taylor, she fell into the latter category. While presenting an award it quickly became clear she had perhaps had one too many drinks as she slurred her words and struggled to make the speech.
It could have been hilarious for all we know, but Taylor wasn't able to get through it properly for us to ever know.
6

Best: John Larroquette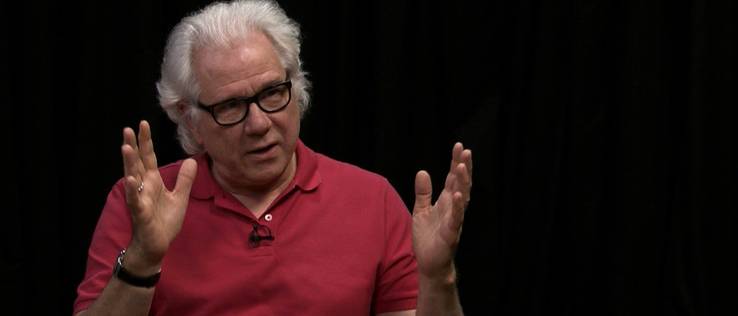 The first time that the Golden Globes had an official host was in 1995, and it was John Larroquette who was in charge of hosting the film moments. For the most part, he did a fantastic job in the role as well.
While he wasn't poking fun at the nominees as we see nowadays, this was more a traditional hosting role that was fairly box standard. However, without him doing a good job, it is unknown if things would have continued in the way they did.
5

Worst: Seth Rogen & Kate Beckinsale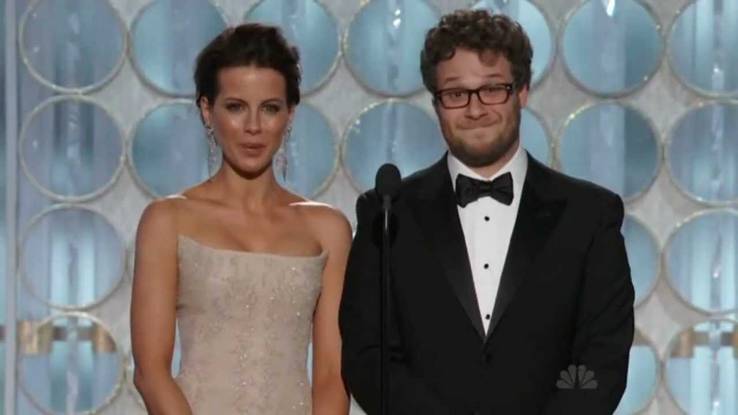 You have to feel a little sorry for Kate Beckinsale here because it isn't her fault that this moment was so horrendously bad. Right from the start when the duo come out, it quickly becomes clear this isn't going to go well.
Seth Rogen quickly makes a joke about his private area, and it falls like a lead balloon. The joke wasn't funny and the audience nervously laughed along as the entire speech went on to be a complete and utter disaster.
4

Best: Tina Fey & Amy Poehler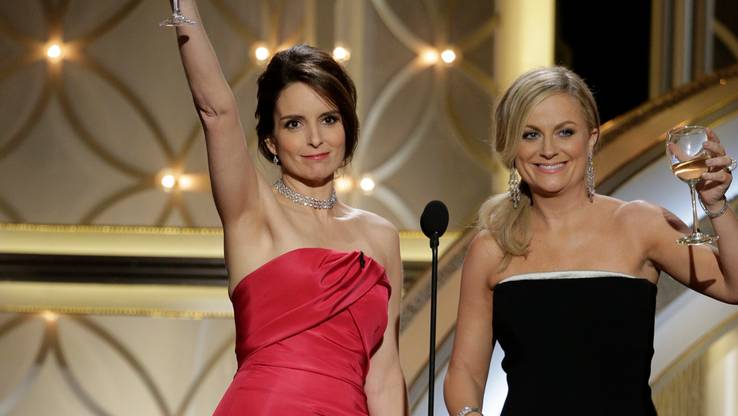 You can certainly make the case for Tina Fey and Amy Poehler actually being *the* greatest Golden Globes hosts. But that would depend on whether or not you prefer your hosts to cross the line or not.
Tina and Amy did an incredible job during their stint as hosts, offering plenty of jabs at the nominees but in a much more lighthearted way than Ricky Gervais. They were less reserved than other hosts though, which is why they remained a hit.
The duo added tons of fun to the shows and really made it enjoyable to watch. Bringing different characters and bits to the show, they really helped make the Golden Globes a must-see event.
3

Worst: Seth Myers
Seth Myers is a very funny man, and choosing him to host the Golden Globes was a wise idea. He is someone who could have easily brought a lot of laughs to the show, but his time as the host was a very tough one.
This was a very political Golden Globes and Myers himself addressed that situation in his opening monologue. Right off the bat, it wasn't expected to be a funny show, but that's not why it was bad.
Myers also didn't get too political either. Despite most nominees bringing activists as their dates and many dressing in black, he didn't really give a major speech that could have turned some heads.
2

Best: Hugh Grant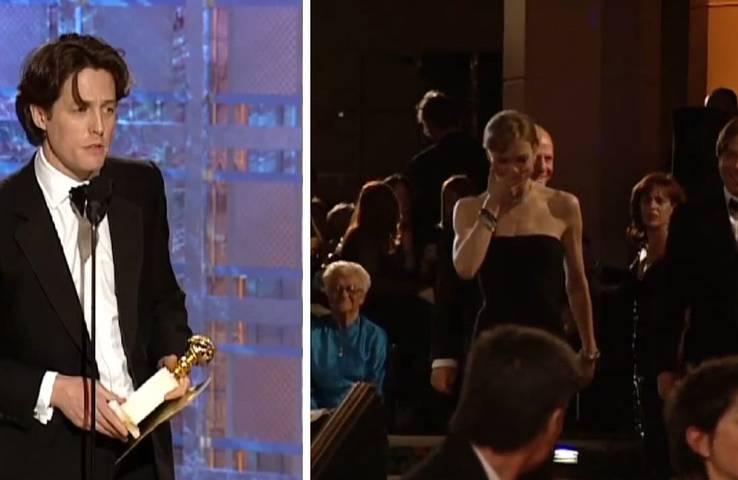 Sometimes, you are forced to think on your feet, but doing so live while presenting an award at something as prestigious as the Golden Globes makes that difficult.
This was the situation Hugh Grant found himself in when he presented an award to Renee Zellweger. He gave out the award and announced that Renee was the victor, only she wasn't anywhere to be seen.
RELATED: 10 Romantic Comedies Guys Love More Than Girls
Renee had actually nipped to the bathroom and therefore Hugh had to improvise and stall for her. Luckily, their history with Bridget Jones made it feel like an awkward bit from those films, and it turned into a hilarious moment.
1

Worst: Jeremy Renner & Jennifer Lopez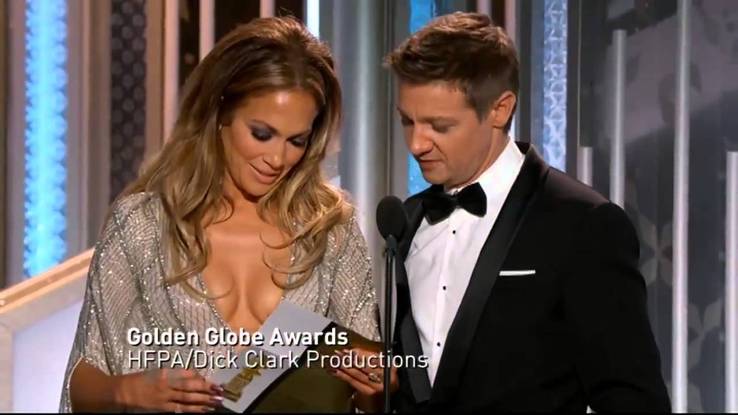 If you want to see a truly awkward moment, then hunt out the full clip of Jennifer Lopez and Jeremy Renner handing out an award at the Golden Globes. It is cringeworthy at best and painful to watch at the worst.
J-Lo comes out with her cleavage on display, and during the speech Renner quite clearly (and very awkwardly) just stares at them. To make matters worse, he then referenced the fact that he did that, stating "You've got the Globes too," in reference to her breasts.
It was a painfully awkward moment as people weren't sure what to make of it and Lopez awkwardly laughed on stage to move the moment on.
NEXT: Golden Globes 2019: The Biggest Surprises From The Weirdest Awards Ever
Source: Read Full Article