Whether or not you see the value in it, there is little question that celebrities often have their lives get covered by members of the paparazzi. Because while it may not seem like interesting news that Ariel Winter decided to go to the grocery store, that isn't going to stop photographers from seemingly stalking her every move.
The amount of attention that female celebrities receive tends to get magnified even more whenever news emerges that they are expecting a child. Something that becomes an even bigger deal if both the father and mother are celebrities. Which also means that if the female celebrity was already annoyed by the amount of attention she received, that having her also be expecting may just be adding fuel to the fire. So it's no question as to why so many celebrities – like Kylie Jenner – will do all they can to keep some elements of their life secret from the paparazzi. Though the fact that these celebrities kept their pregnancy (or news of an impending adoption) secret, is truly something that is amazing.
But just because some celebrities enjoy keeping a sense of privacy to them, doesn't mean they all do. There are also 10 celebrities on our list who have been very open about the journey their body has gone through with pregnancy. And in doing so, perhaps you also will realize that they are human just like us and may find some commonality in their struggles!
These are 10 Pregnancies That Broke The Internet (10 Where The Celeb Tried To Hide It).
Click the button below to start this article in quick view
20

Broke The Internet – Kim Kardashian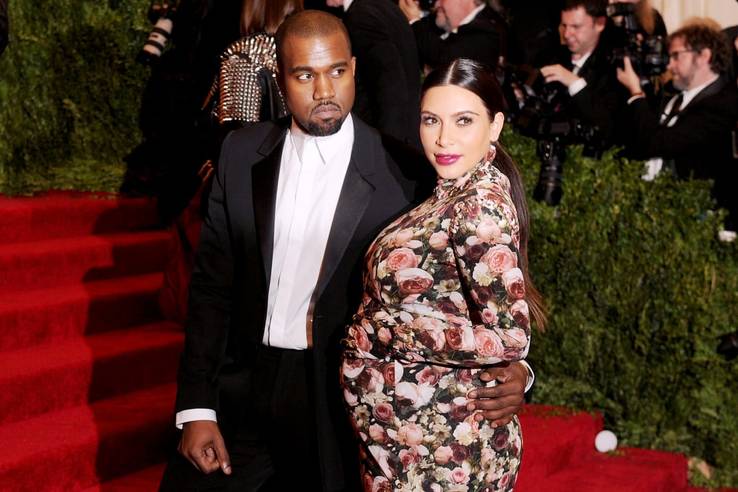 There are some people out there who feel that they are at their best when they are pregnant. That is not the case for Kim Kardashian, who when talking about her experiences being pregnant said,
"For me, pregnancy is the worst experience of my life! LOL! I don't enjoy one moment of it and I don't understand people who enjoy it… I'm not sure why I don't like the experience like others do. Maybe it's the swelling, the backaches or just the complete mindf**k of how your body expands and nothing fits. I just always feel like I'm not in my own skin."
(Source: Parents)
19

Broke The Internet – Chrissy Teigen
Chrissy Teigen has let the world get a large amount of insight on the daily activities of her daughter Luna through things like Instagram. And when she became pregnant for a 2nd time, she was no less enthusiastic about sharing her journey. Though that means Teigen was also open about some of her fears with the 2nd child,
"I get really worried I'm not going to pay enough attention to Luna, but they've told me you actually start overcompensating and paying too much attention to your first. So there are a lot of these little things I always wonder about."
(Source: HarpersBazaar)
18

Broke The Internet – Hilaria Baldwin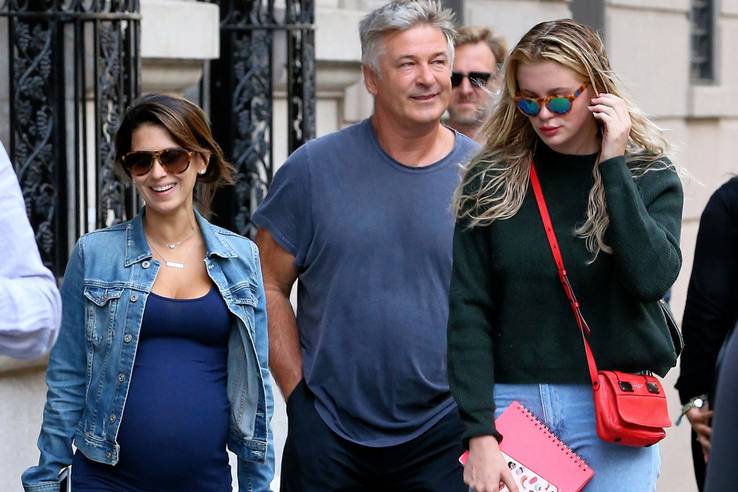 Hilaria Baldwin and Alec Baldwin already had 3 young children together when they realized that they were going to add a 4th one to the bunch. And while having 4 young children is something that must be incredibly exhausting at times, I'm sure it helps keep Alec and Hilaria feeling young! When talking about the experience, Hilaria said,
"I've had so many [kids] because I really like them and we have such fun times. I'm going to have four kids in a little over four years and it's just one of those things where I'm going to let life lead me in that direction."
(Source: People)
17

Broke The Internet – Eva Longoria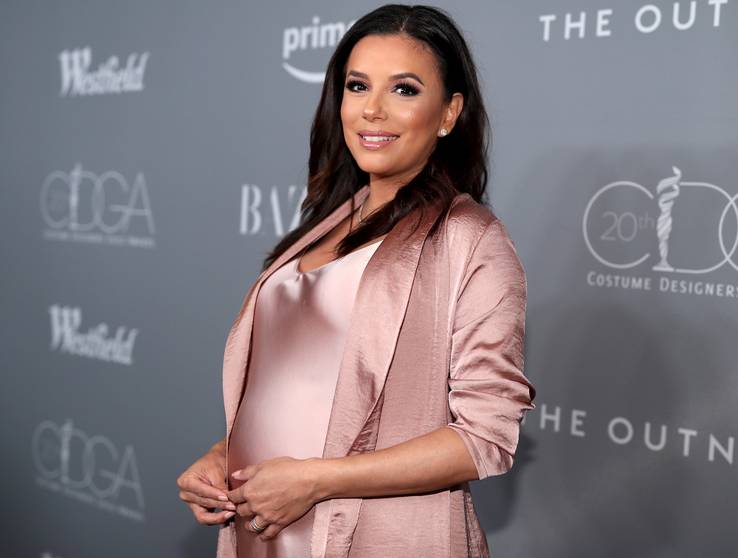 If you ever realize that you are pregnant you may start to notice the symptoms in different ways. For Eva Longoria, she definitely noticed that there was a significant change in the amount of energy that she found herself having,
"I was directing The Mick — I direct a lot of comedies, and I was on set. I was really tired and really sick and I was like, 'They must think I'm so lazy.' But I was pregnant"
Longoria has also lamented in the past about the physical changes of pregnancy, "Everything's uncomfortable. It's not just your belly — everything gets bigger."
(Source: People)
16

Broke The Internet – Carrie Underwood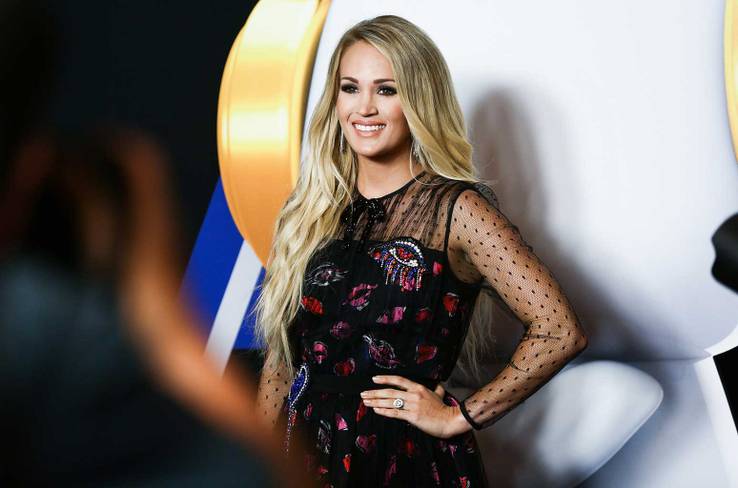 Carrie Underwood has had some tough times in the past little including needing stitches on her face and breaking her wrist after falling at her home. But things are looking up for Underwood in a big way right now with the release of an album in January and recent news that she expecting a 2nd child with her husband Mike Fisher. Underwood talked about the news on Instagram saying,
"This has just been a dream come true with album and with baby news and all that stuff. We're just so excited and just so glad you guys can share in this with us and be a part of this with us. Love you guys! We will see you on the road in 2019."
(Source: People)
15

Broke The Internet – Brie Bella
There are some people who when they get the news that they are pregnant, that it isn't exactly news that they were expecting to see. But for Brie Bella, she and Bryan Danielson had tried for a few months before she got the big news,
"When I saw the positive—you know, I'm an athlete—it felt like I had won a championship! It took my breath away. I screamed out to tell Bryan." Brie also admitted that despite being an athlete, that pregnancy took a huge toll on her body
"I suffered from migraines during my first trimester, plus a lot of fatigue, but I had zero morning sickness. I usually have lots of energy, so I couldn't believe how pregnancy put me on my butt."
(Source: FitPregnancy)
14

Broke The Internet – Ciara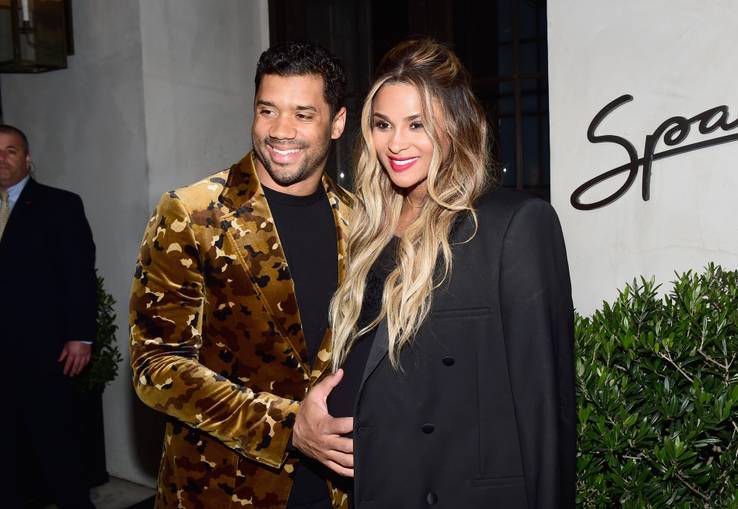 Russell Wilson and Ciara are both tremendously accomplished in their own respective fields. But if Ciara ever needed fitness advice, being married to an amazing quarterback like Russell Wilson probably doesn't hurt. Ciara was very open about her pregnancy experience, including the fact that she had gained upwards of 65 pounds when she was pregnant. Though perhaps credit Russell for helping push her because she ended up losing 50 pounds in the first year after giving birth. Ciara mentioned in a past interview that there would be days where she was working out upwards of 3 times a day. No wonder she got results!
(Source: BabyGaga)
13

Broke The Internet – Amanda Seyfried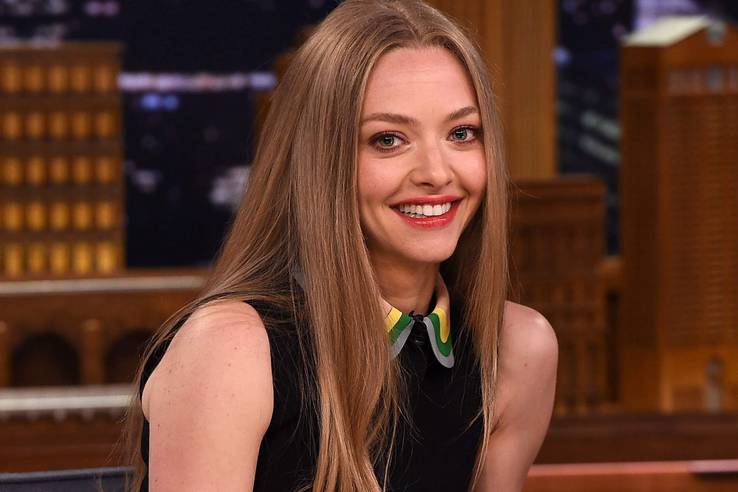 Amanda Seyfried has definitely not been shy in the past about discussing one of the worst things about being pregnant, which was an extra sensitive nose. Something that became even worse when she was having to deal with people who don't necessarily have the best hygiene!
"The only thing that I can't tolerate is body odor. Normally body odor is, 'Uh, it's alright.' But I cannot tolerate it anymore. If someone has it, I have to leave. I have a hard time with that I can smell electricity. I swear to God I can smell the TV."
Perhaps the fact that she was pregnant means people hopefully weren't too offended if Seyfried had to ask them to go and shower off or put on some deodorant!
(Source: SouthWesternOntario)
12

Broke The Internet – Serena Williams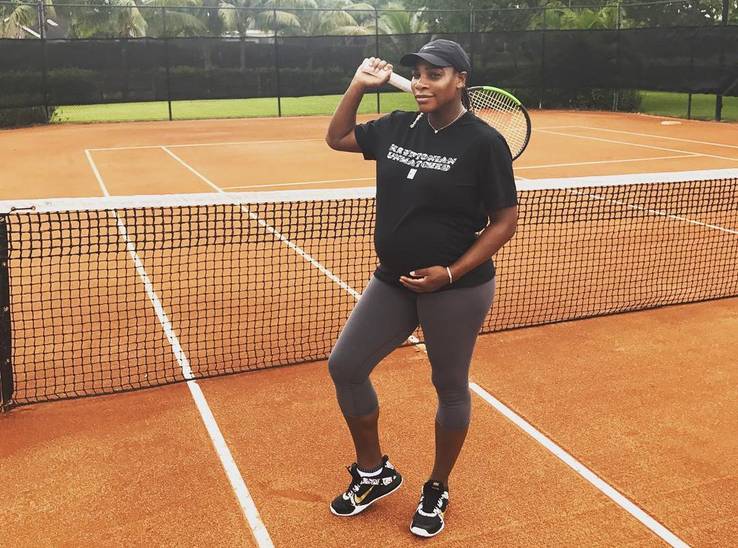 Serena Williams is one of the greatest athletes of all-time, but she'd be the first to admit that her journey through pregnancy and beyond is still one of (if not) the toughest things she's ever had to do. When talking about her emotions after giving birth to Harper's Bazaar UK, Serena revealed,
"Honestly, sometimes I think I still have to deal with it. I think people have to talk about it more because it's almost like the fourth trimester, it's part of the pregnancy. I remember one day, I couldn't find Olympia's bottle and I got so upset I started crying…because I wanted to be perfect for her."
(Source: ETCanada)
11

Broke The Internet – Hilary Duff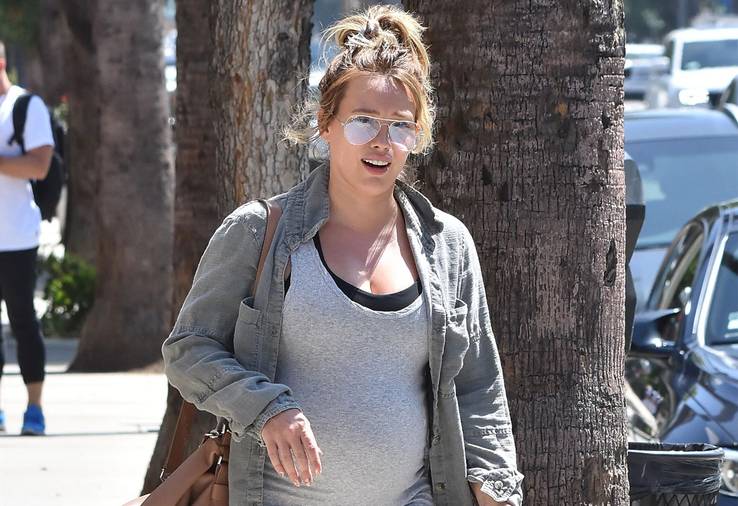 You can do all the research you want about what to expect when you are expecting, but at the end of the day, your body is going to react how it does and you just need to do your best to roll with that. For Hilary Duff, her body decided that her 2nd pregnancy was going to lead to a significant impact on what it is she likes to eat,
"With this one, I was like sugar city. The other day I made a grilled peanut butter and jelly sandwich, which I have never done, and it was so, so good,"
At least the cravings that she is having is resulting in making food she enjoys and not just bizarre failures!
(Source: Delish)
10

Hid It – Karla Souza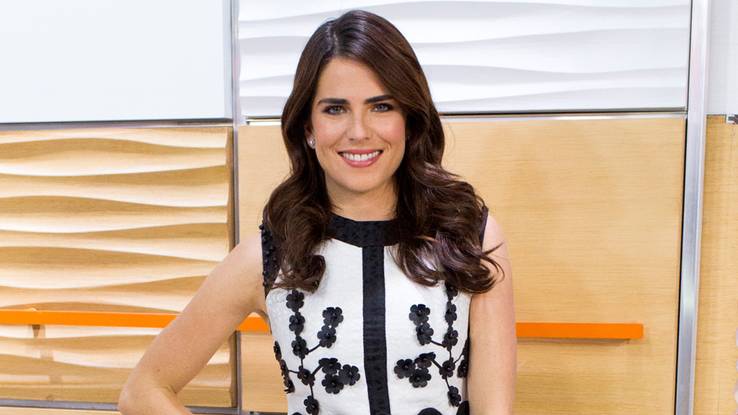 Karla Souza has been on How to Get Away With Murder but she also knows how to get away with being pregnant without the tabloid news finding out about it! Souza seemed to be more than happy to talk about her pregnancy when she first took to Instagram to say.
"So I have something to share with you guys ? Tengo algo que compartirles." But maybe she just wanted to show off just how stealthy she can be because it was only moments later that Karla shared a photo of her nuzzling her newborn along with the caption
"God blessed us ?? Dios nos bendijo."
(Source: HollywoodLife)
9

Hid It – Sandra Bullock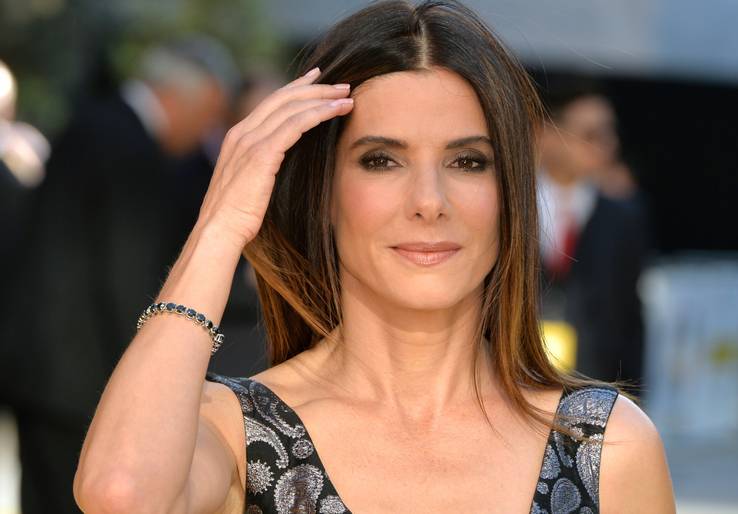 Sandra Bullock was going through a lot of change in her personal life back in 2010, including the fact that she was separating from her husband Jesse James. But the most important thing for her was the adoption of a baby boy, Louis, of whom she was amazed she could adopt without the tabloid news getting wind of it.
"I don't know how we got away with it…We only told a handful of family and friends, and it then became their mission to make sure Louis was safe and happy and had everything he needed," said Bullock in an interview with People.
(Source: ABCNews)
8

Hid It – Laura Linney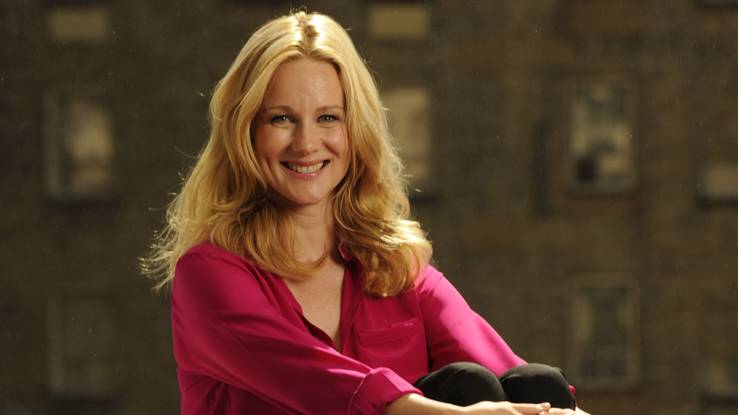 Laura Linney was ecstatic to know she was pregnant, but being 49 years old, she knew there were risks that came with it.
"Well, I was an older mother-to-be, and it had taken me a very long time to have a child. I wanted to make sure that my child actually arrived, and was safe and healthy. I just was very quiet about it — I didn't hide it intentionally, I just didn't advertise it. So it was the right thing for me and my family," said Linney.
Though Linney did joke that she didn't explicitly hide her pregnancy, "I just didn't [hold up] a sign that said, 'Hi, I'm pregnant now.'"
(Source: People)
7

Hid It – Zoe Saldana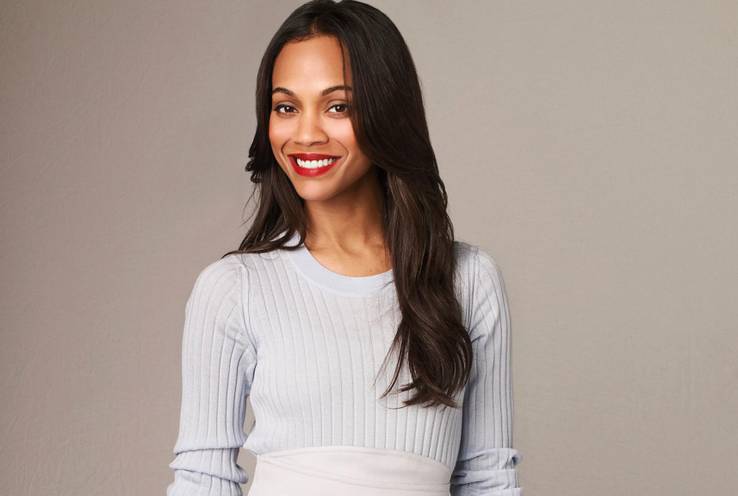 Zoe Saldana has had many amazing movies in her career, but nothing will perhaps ever come close to the impact that the Marvel Universe has had. But if you want to consider things that have impacted her away from the set, you'd have to factor in her new son (and 3rd child, as well as her 3rd boy) who Saldana gave birth to back in February 2017. News that came as a huge surprise to tabloid news who were not aware that she had an impending bundle of joy. Saldana was less secretive the first time she was pregnant with twins as it was reported that she gained 70 pounds.
(Source: Mom.Me)
6

Hid It – Anna Kournikova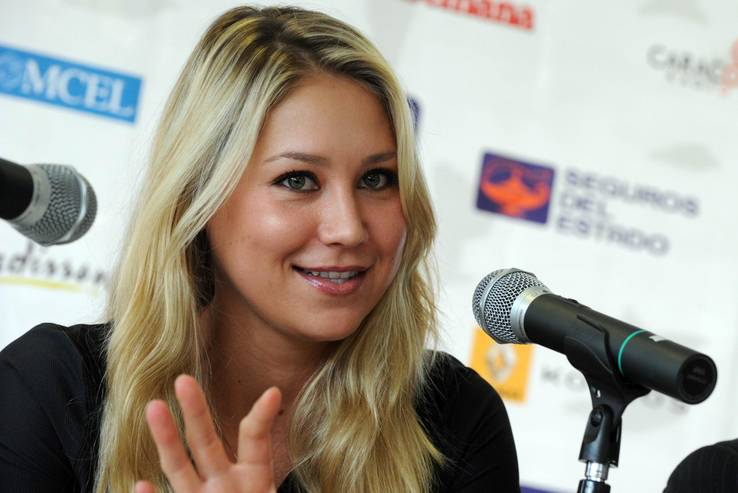 As you saw earlier on this list, Serena Williams also earned a spot on our list for someone who embraced her pregnancy. But another tennis player on our list, Anna Kournikova, took a very different approach. She and her husband, famed musician Enrique Iglesias managed to keep the news that they had twins on the way a secret all the way until they announced their arrival. They were born back on December 16th, 2017. I'm sure that if he is ever struggling to think of something to sing about for a future album that his children will serve as great inspiration for Iglesias.
5

Hid It – Kylie Jenner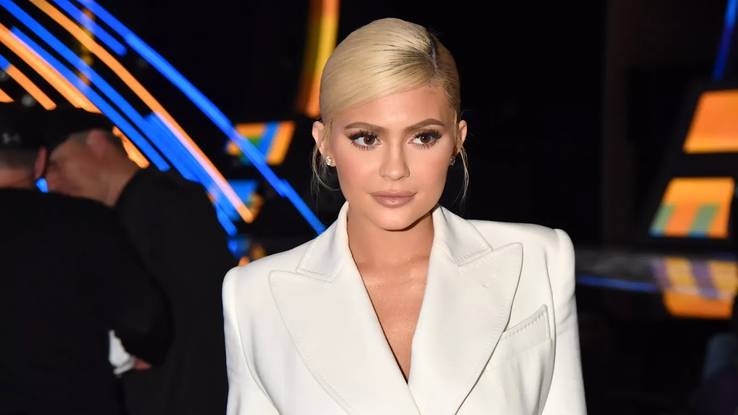 Kylie Jenner is used to her life being covered by tabloid journalists. Which means something like hiding her pregnancy may have seemed like an impossible task for someone who has as big a stature in society as Kylie, though she did pull it off.
When she did finally break the news, it was on Instagram with the message,
"I'm sorry for keeping you in the dark through all the assumptions. I understand you're used to me bringing you along on all my journeys. My pregnancy was one I chose not to do in front of the world. I knew for myself I needed to prepare for this role of a lifetime in the most positive, stress free, and healthy way I knew how."
(Source: CheatSheet)
4

Hid It – Lucy Liu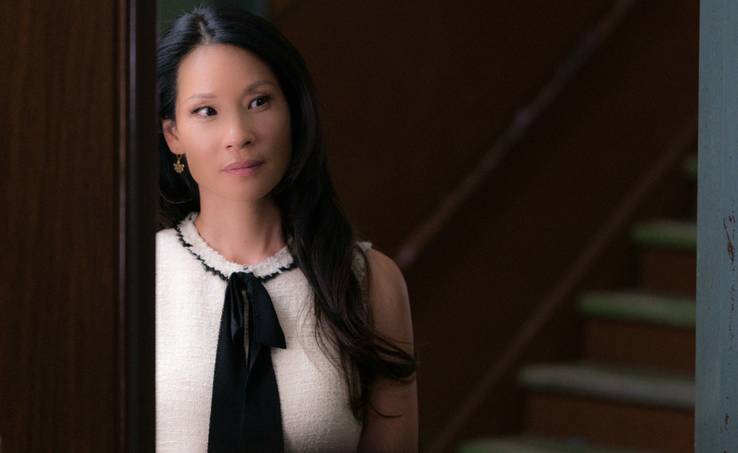 There is no question that celebrities are people who can very often have a very busy schedule, such as Lucy Liu who stars on the television show Elementary. It was because of her hectic timetable that Lucy Liu elected to have a child via gestational surrogacy.
"It just seemed like the right option for me because I was working and I didn't know when I was going to be able to stop. I decided that was probably the best solution for me, and it turned out to be great," said Liu when discussing the matter. She also went on to talk about how surprised she was at how quickly babies develop.
(Source: People)
3

Hid It – Alexis Bledel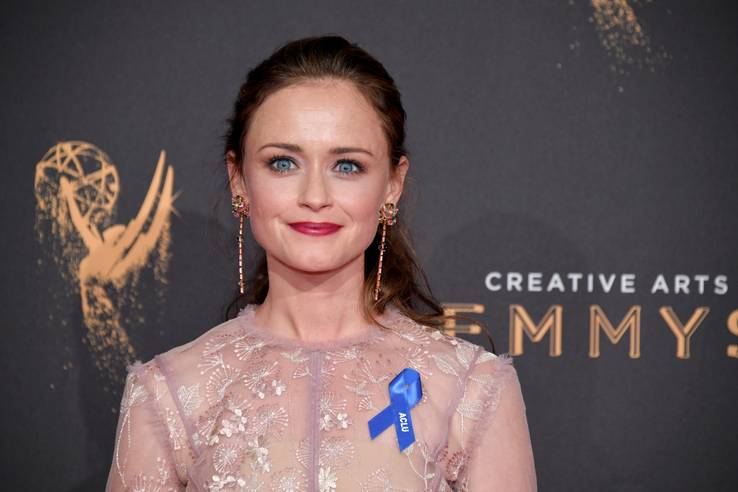 Alexis Bledel may be best recognized for her role on Gilmore Girls. Or her current role on the hit television show, The Handmaid's Tale. But one thing you did not see was Bledel rocking a baby bump. She and her husband, Vincent Kartheiser avoided letting the world know both she was both expecting and had given birth to a son. It was her co-star on Gilmour Girls Scott Patterson that let the news slip saying to Glamour,
"She's really blossomed as a woman and now she's a proud new mother and married and happy. We're comparing notes because my son [born July 2014] is about a year and a half older than her young son."
(Source: ETCanada)
2

Hid It – Charlize Theron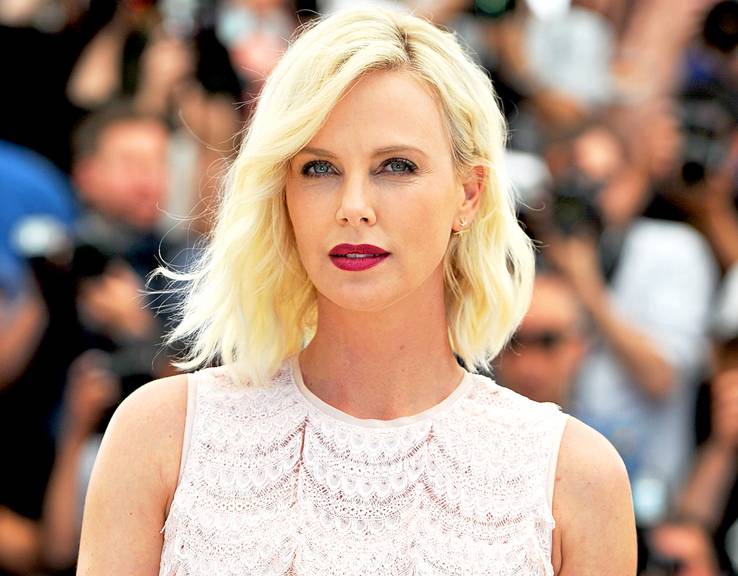 Charlize Theron has known her entire life that she wanted to adopt a child. But that doesn't mean she was open about it to the general public. When talking about the process that she went through in a past interview, Theron stated,
"Adoption is a very personal thing—I know people whom I love dearly who don't feel that they could raise another child as their own. I respect that. But for me—and I can't be the only person out there—I never saw a difference in raising an adopted child versus my own biological child. I don't feel like I'm missing out on something."
(Source: Elle)
1

Hid It – Isla Fisher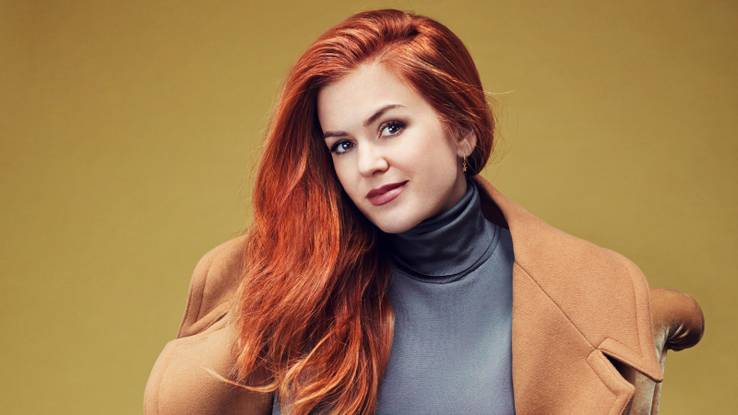 Isla Fisher managed to continue working hard at her job on the set of Burke & Hare despite being pregnant. She managed to fool the entire cast and crew, including co-star Simon Pegg, who when asked about it said,
"I didn't know what was going on. She didn't look pregnant until the last minute. I saw her a couple of months later and she was like a balloon. None of us knew, not even John knew. She hid it well."
I'm sure Fisher will take it as a compliment to her work ethic that she was able to keep something like that a secret. And perhaps it will even give you a deeper appreciation of her role in the movie!
(Source: Express)
Source: Read Full Article