Joaquin Phoenix might have won an Academy Award for playing the Joker. But the actor, of course, wasn't the first to win Hollywood's top honor for the role. Heath Ledger's indelible performance as the Joker in The Dark Knight changed the way the industry saw comic book movies. And even a veteran actor like Michael Caine was rendered speechless by Ledger's work.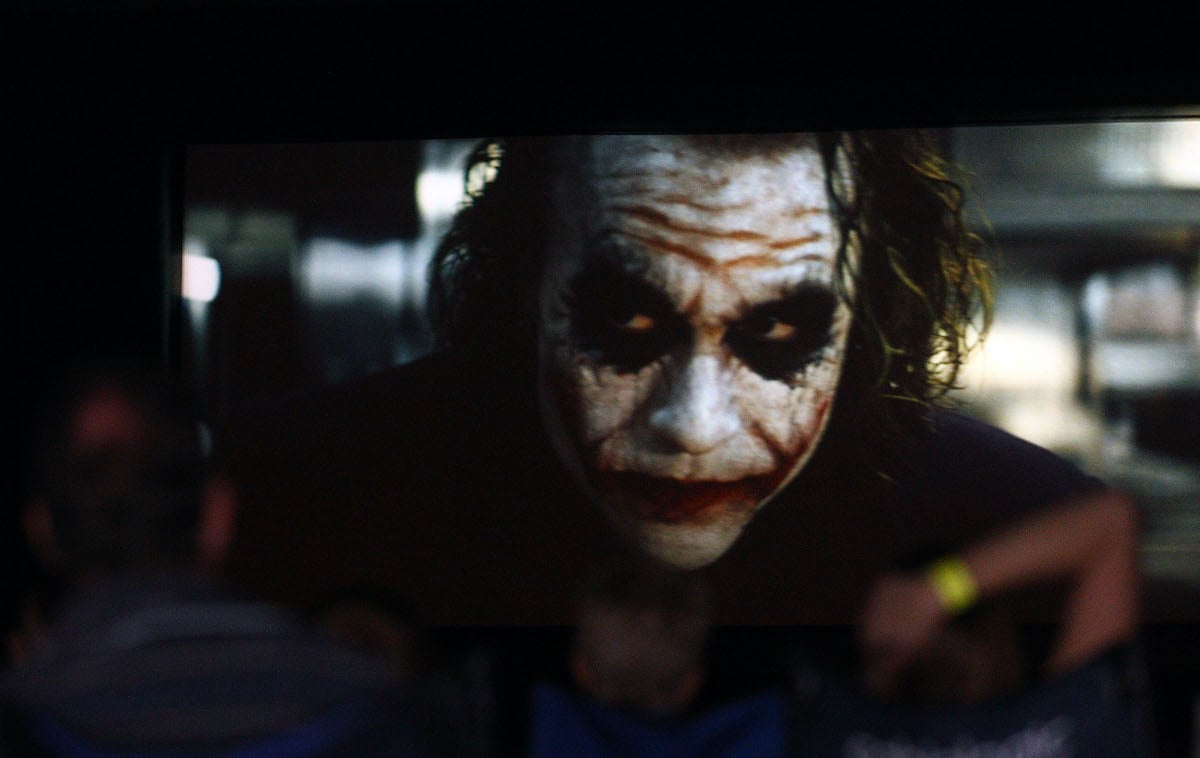 Heath Ledger reinvented the Joker in 2008's 'The Dark Knight'
The Joker is one of the most popular villains of all time. And if there was ever any question, the billion-dollar success of Joker put those to bed. Part of what makes the DC super-villain so enduring is how open to interpretation the character is. Several actors — from Jack Nicholson to Mark Hamill — have tackled the role. And all are valid approaches, given the source material.
But Ledger — who had recently earned an Oscar nod for Brokeback Mountain — still shocked fans and critics with his take. While the character still retained a darkly comic edge, his Joker was much more of an anarchist than previous big-screen versions. Unpredictable and calculating, the Joker in The Dark Knight presented a more frightening, realistic portrait than ever before.
The actor's Oscar-winning work startled Michael Caine
Ledger died just six months prior to The Dark Knight's release. So it often fell to his co-stars and director Christopher Nolan to discuss Ledger's approach to the role. And one memorable tidbit came directly from Caine, himself a two-time Oscar winner. As Caine told Empire in 2008, Ledger's Joker left a particularly strong first impression on him.
"Heath Ledger stunned me. Jack [Nicholson] played The Joker as sort of a benign nasty clown — like a wicked uncle. Heath plays him like an absolutely maniacal murderous psychopath. You have never seen anything like it in your life. He is very, very scary.
I turn up every month or so and do a couple of bits, then go back to London. I had to do this bit where Batman and I watch a video which The Joker sends to threaten us. So I'd never seen him, and then he came on the television in the first rehearsal, and I completely forgot my lines. I flipped because it was so stunning. It was quite amazing. Wait until you see it, it's incredible."
Fans likely remember the scene, which sees Joker torture a Batman copycat on camera. Ledger even directed that footage himself, as fans later learned. In the film, this moment is Batman (Christian Bale) and Alfred's (Caine) first time seeing the threat the Joker brings. So it was indeed wise of Nolan to capture Caine's genuine reaction to the villain.
Will the Joker pop up in Robert Pattinson's 'The Batman'?
While many fans contend Ledger's remains the best, his is just one in a long line of Joker performances. Even since The Dark Knight, Jared Leto and Phoenix have played the character in live action. However, neither really shared much of a showdown with Batman himself. Leto and Ben Affleck's Batman briefly appeared together in a flashback sequence in Suicide Squad.
With Robert Pattinson set to star in The Batman, fans are wondering whether the Joker will emerge yet again. By all accounts, this film will be disconnected from either the main DC Extended Universe — where Leto's Joker resides — and the continuity of Joker. Perhaps The Batman will opt for a Batman Begins-style tease. But fans will just have to wait and see.
Source: Read Full Article