AceShowbiz –
Leonardo DiCaprio showed a new, longer hairstyle on the set of "Once Upon a Time in Hollywood". Filming the movie in Los Angeles on Monday, October 22, the "Titanic" star sported the new haircut which features a pair of sideburns.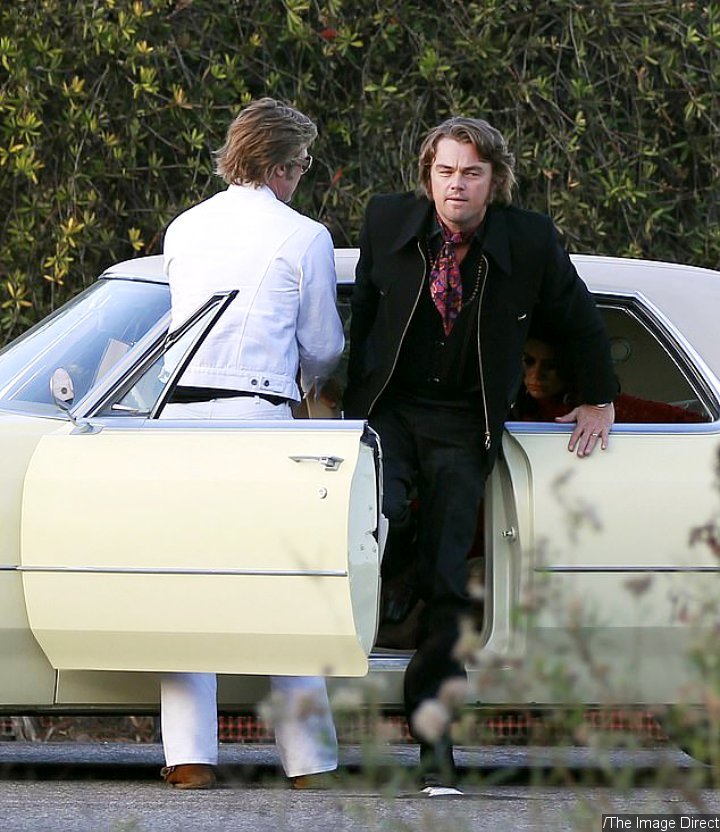 He was joined on the set by his co-star Brad Pitt during the filming that day. Both actors gave off 1960s vibes with their retro outfits. DiCaprio looked stylish in black slacks, shirt and jacket, and a fancy red neckerchief. Pitt, meanwhile, was dashing in an all-white ensemble paired with brown suede boots. They were seen hopping a classic white sedan.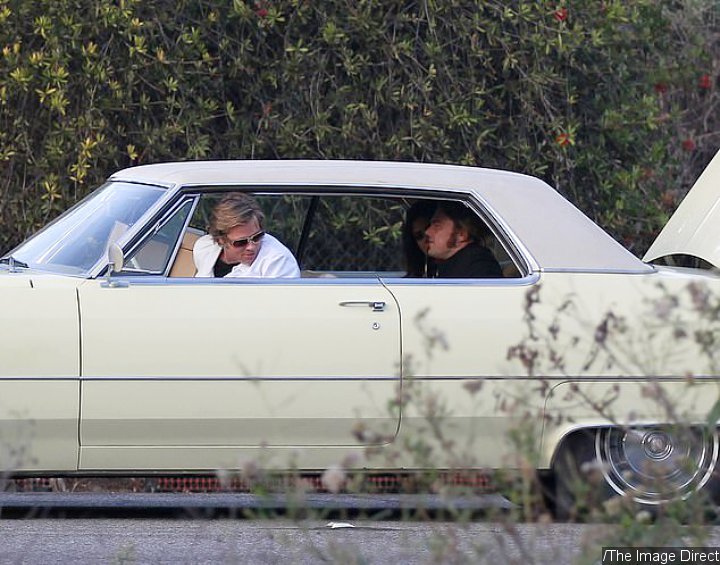 Later on the same day, Pitt rocked a different outfit when filming a night scene. The "World War Z" star donned a denim jacket and blue jeans while riding a blue convertible. He was smiling and waving to the camera when he noticed the paparazzo who took his pictures.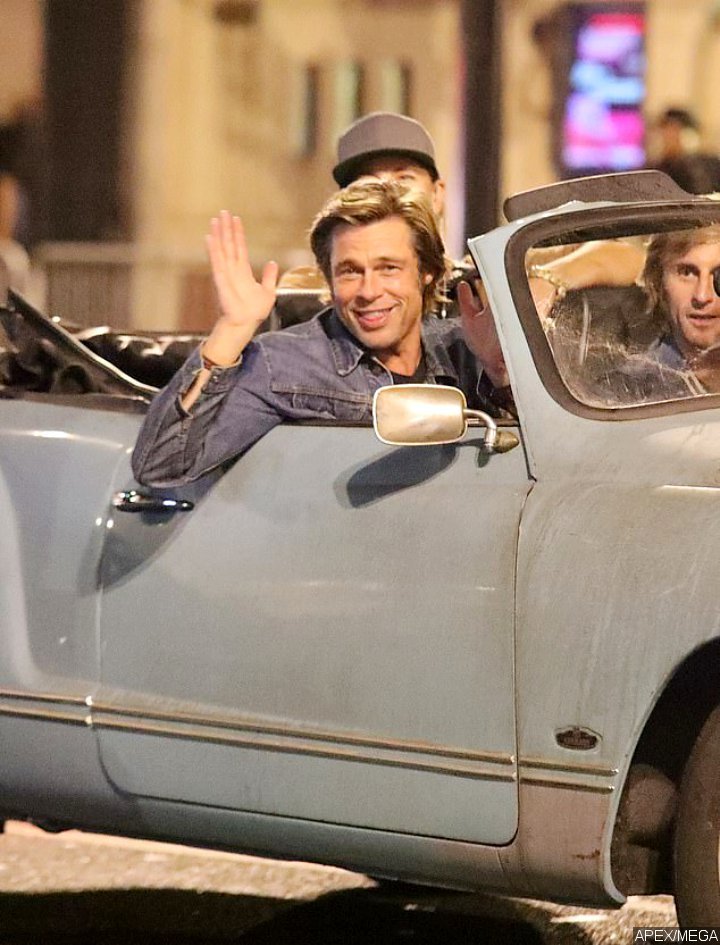 Also seen on the set that day was Margot Robbie, who filmed more vehicle scenes with another actor. She carried a dog while being chauffeured around in a vintage car.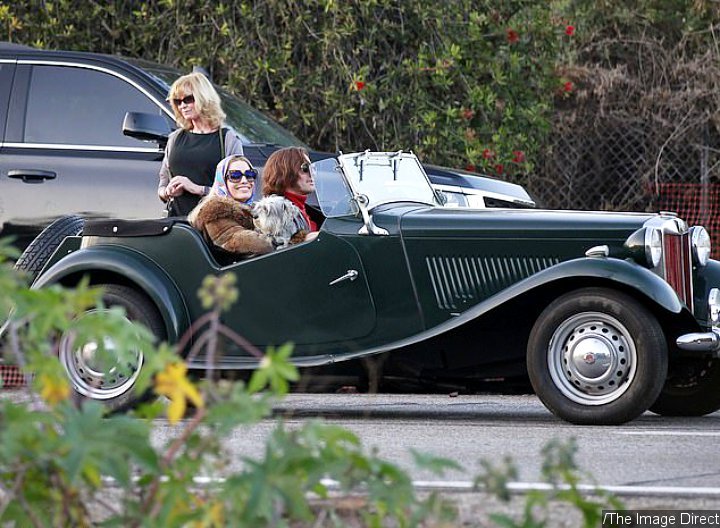 "Once Upon a Time in Hollywood" is directed and written by Quentin Tarantino. It is set in Los Angeles in 1969, at the height of hippy Hollywood. The movie tells the story of a washed-up western star, played by DiCaprio, and his longtime stunt double as they try to find success in the Los Angeles film industry in 1969, with the actor happening to live next door to Sharon Tate, who is later tragically murdered by the followers of cult leader Manson. The Manson Family murders will serve as the backdrop of the story.
Pitt plays Cliff Booth, the longtime stunt double of DiCaprio's Rick Dalton, while Robbie stars as Sharon Tate. Lena Dunham plays a character named Kitty Kat, with Dakota Fanning, Al Pacino, Austin Butler, Timothy Olyphant, Kurt Russell, James Marsden, Emile Hirsch, Maya Hawke, Tim Roth, Michael Madsen, Rumer Willis and many others joining the all-star cast. Recently, Bruce Dern was tapped to replace Burt Reynolds, who passed away before filming scenes for the movie.
The film was originally scheduled for release on August 9, 2019 to coincide with the 50th anniversary of the murders, but is now expected to debut on 26 July.
Source: Read Full Article