Clearly, Marvel has no trouble bringing actors back to play in its superhero sandbox. After all, Gemma Chan stars in Eternals as a completely different character than she played in Captain Marvel. And of course, Spider-Man: No Way Home will reportedly feature the return of several villains for completely different realities. So why shouldn't Aaron Taylor-Johnson try his hand at yet another Marvel character. After all, he's technically about to play his third different role based on Marvel Comics.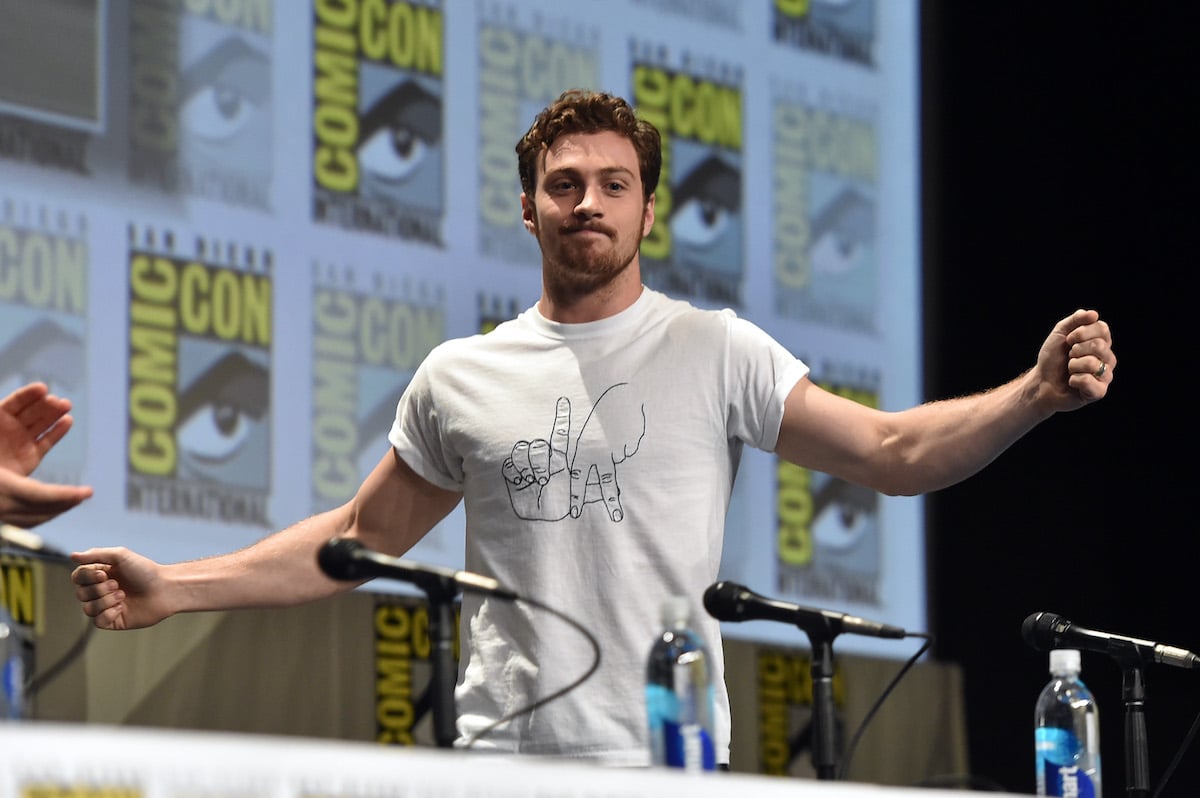 Aaron Taylor-Johnson is perhaps best known for his role in the MCU
Fans of the Marvel Cinematic Universe know Taylor-Johnson best as Pietro Maximoff aka Quicksilver. The super-speedy character made his debut in 2015's Avengers: Age of Ultron. But unlike on-screen sister Elizabeth Olsen, Taylor-Johnson's character died in his very first MCU outing. Ever since, fans have wondered whether the character could reappear in some form.
But WandaVision — which heavily referenced Avengers: Age of Ultron — seemingly shut down any chance of Taylor-Johnson returning to the role. Instead, the Disney+ series briefly featured Evan Peters as a character who is ultimately revealed to be posing as Pietro. Peters notably played Quicksilver in the X-Men series of films, which does not share continuity with the MCU.
But 'Avengers: Age of Ultron' wasn't his first time as a Marvel hero
However, as much as Taylor-Johnson is associated with the MCU, Quicksilver technically isn't the first Marvel hero he's played. In fact, he starred in 2010's Kick-Ass as Dave Lizewski, a teen boy who adopts the title alias to become a real-life crimefighter. The movie is based on a comic book series written by Mark Millar and illustrated by John Romita Jr. The title is owned by its creators, but its publishing history is a bit complicated.
Originally, Marvel Comics published Kick-Ass as part of its Icon imprint in the late 2000s. So although it doesn't share continuity with the mainline Marvel Comics titles, it nonetheless has ties to the same company that brought readers Spider-Man, the X-Men, and the Avengers. Kick-Ass was later republished by Image Comics. After the 2010 movie was a hit, Kick-Ass 2 followed in 2013, with Taylor-Johnson back onboard.
Now Aaron Taylor-Johnson will play the villain in 'Kraven the Hunter'
As fans recently learned, Taylor-Johnson is set to take on another Marvel character. But unlike Chan, he's not pulling double duty in the MCU. Rather, he'll headline a Kraven the Hunter movie for the Sony Pictures Universe of Marvel Characters. The character is traditionally a Spider-Man villain. But the film likely won't feature the webslinger, following in the footsteps of villain-centric spinoffs like Venom and Morbius.
Justin Kroll of Deadline reported Sony initially wanted a big-name star such as Keanu Reeves and Brad Pitt to play Kraven. Those actors are quite a bit older than the 30-year-old Taylor-Johnson. So it remains to be seen if the movie's script will be adjusted to focus on a younger version of Kraven. In all likelihood, the film will chronicle his origin story, though rumors continue to swirl about how Kraven could tie into the existing movies.
Source: Read Full Article