The Russo brothers have had a far-reaching influence on the Marvel Cinematic Universe. The two brothers have directed four Marvel films, including Captain America: The Winter Soldier, Captain America: Civil War, Avengers: Infinity War, and Avengers: Endgame, and have helped Marvel Studios become one of the most successful film studios in the world.
The brothers had been fans of Marvel long before they ever started directing films for the studio, and were particularly impressed with the original Iron Man movie.
In fact, the brothers admitted that Tony Stark's unforgettable line at the end of Iron Man was what inspired them to want to make Marvel films.
'Iron Man' inspired the Russo brothers to join the MCU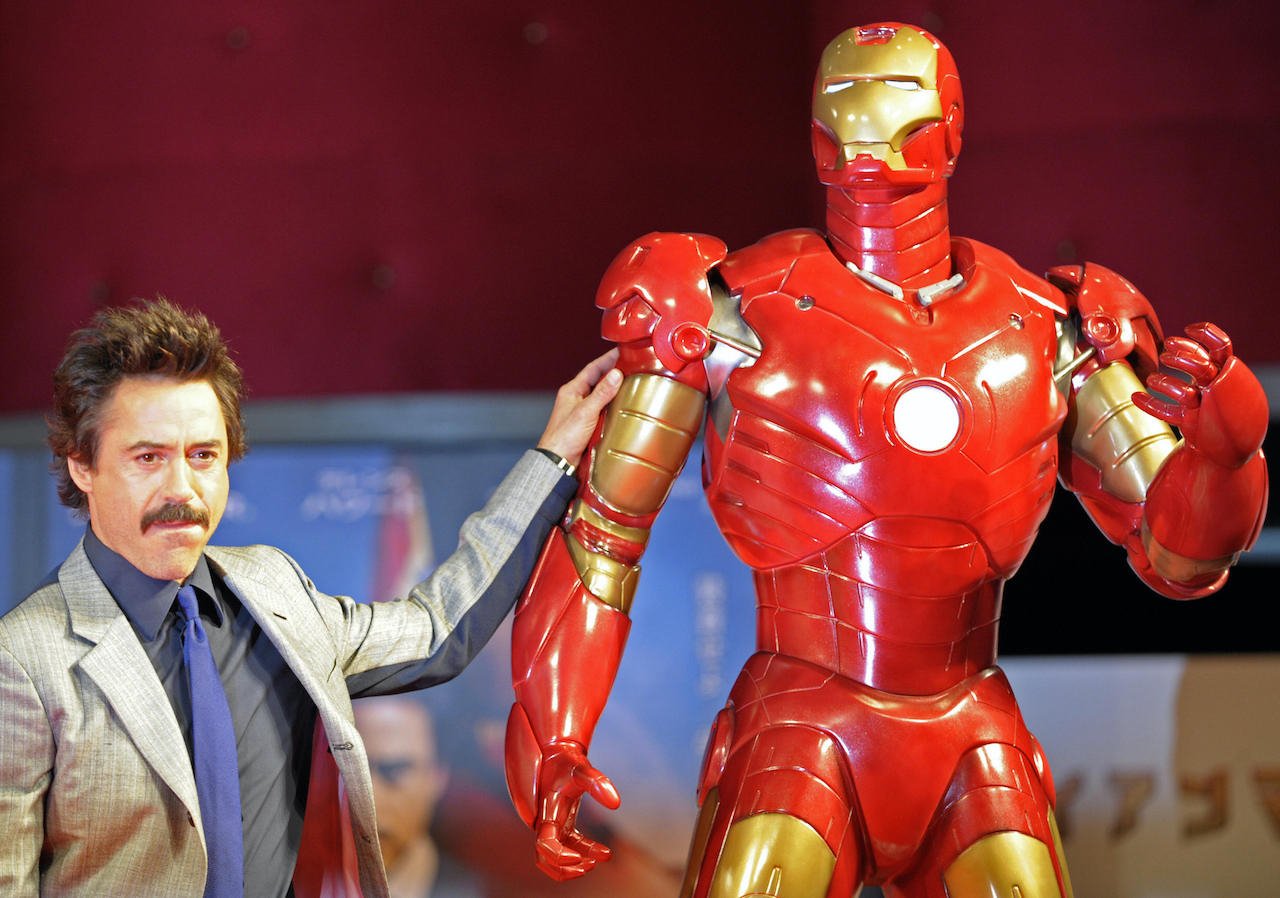 The Russos spoke about their admiration for Iron Man during a resurfaced 2019 interview with GQ. According to the conversation, Jon Favreau's stylistic work on the film made a big impression on them. 
"Favreau really did set the tone for the Marvel Universe in that film, it is a distinctive tone from other superhero films in a way that it marries humor with spectacle," Joe said. "And it spawned 22 films."
After watching Iron Man, the brothers were inspired to start making Marvel films of their own.
"I think that the tone that was set there was what made us want to become a part of the MCU one day," Anthony said.
Tony Stark's iconic line at the end of 'Iron Man' really excited them
Even though they loved many parts of Iron Man, the movie's ending was what really convinced the Russos to join the MCU.
"Tony Stark's 'I am Iron Man' moment is really the moment that defines superheroes in the Marvel universe. It's presented to the audience [that] he is the first known superhero … the first known hero in that universe," Joe said. "Of course, if you've seen Captain Marvel you'll know that she and Captain America came before him, but he is the linchpin to what will be the Avengers moving forward."
They loved the fact that Tony Stark revealed his true identity to the world, which was unprecedented at the time. Favreau's unique approach toward Tony Stark's identity immediately interested the Russos.
"I remember watching the original Iron Man movie in the movie theater, it made a huge impression on both Joe and I," Anthony said. "And particularly, the end of the film when he says, 'I am Iron Man,' because up until that moment, superhero movies had been so focused on secret identities and etcetera. For him to actually just blurt it out at the end of the movie like that… We have a very subversive approach to how we like to look at storytelling and sort of think about pop culture, and that moment was so sort of brilliantly and unexpectedly subversive that it really excited us."
Source: Read Full Article