The hit South Korean zombie thriller Train to Busan is getting a U.S remake. Directed by Yeon Sang-ho, the 2016 film follows a fund manager (Gong Yoo) and his daughter (Kim Su-an) board a high-speed train from Seoul to Busan. The train departs during a zombie outbreak and they must fight to survive as the flesh-eating zombies threaten their lives. When the news of a Train to Busan remake started circulating on the internet, fans were not too pleased to hear the film is getting an American version.  
Fans don't want an American version of 'Train to Busan'
Train to Busan is more than just a zombie, horror film. What makes zombie apocalyptic thriller so great is the film's ability to delve into societal norms and issues in Korean society, such as classism, poverty, etc. The film also tackles themes like selfishness and sacrifice. The news of a U.S remake was announced in February 2021, but some fans still feel strongly about the subject. 
"Every time I see mention of the Train to Busan remake, I shake my head," one fan wrote on Twitter. "There's nuance to its very specific social commentary."
"Why try to ruin Train to Busan by making a remake when you can just literally watch it with subtitles," another fan wrote.
"Train to Busan is amazing all by itself," one fan tweeted. "There doesn't need to be a US version when the original is a masterpiece."
'Train to Busan' was a smash hit in South Korea and worldwide
Train to Busan was a smash hit at the box office – it became one of the top-grossing movies of all time in South Korea, earning a total of $38.8 million in its first five days. Additionally, Train to Busan performed well internationally. The film earned $2.2 million in the United States and Canada. The zombie thriller spawned a sequel titled Train to Busan: Peninsula, which was released in 2020. 
Train to Busan: Peninsula takes place four years after the original movie. The film follows a soldier named ​​Han Jung-Suk (Gang Dong-Won) and other survivors as they head to Hong Kong to retrieve a truck with USD 20 onboard. However, they must travel alongside the Korean peninsula and escape the zombies. According to Deadline's figures, the sequel film earned $13 million at the South Korean box office and grossed $42.7 million worldwide.
'Train to Busan' remake director responds to criticism online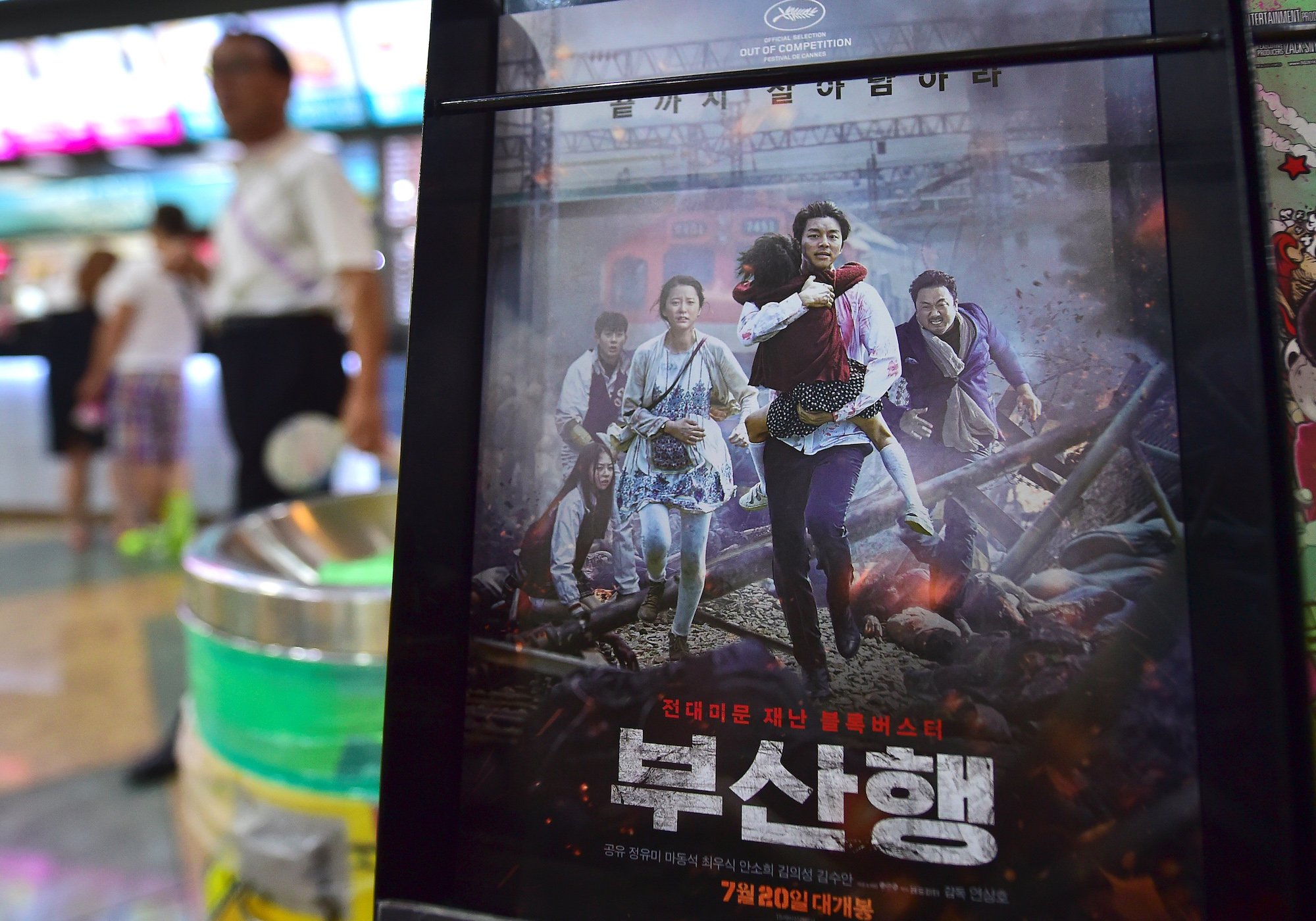 The remake will be directed by Indonesian filmmaker Timo Tjahjanto. He was announced as the director when the film was first announced. Tjahjanto responded to some fans that disapproved of the American remake online. 
Tjahjanto tweeted: "When your @ is suddenly filling up & it's more about the Train to Busan remake. In James (Wan) own words: Timo, we need to rise above & beyond everyone's expectations, just like other great remakes have done such as The Ring or Dawn of the Dead remake. Who am I to let my boss down ?"
"Needed to add that James has been my hero since my college days," the director added. "As a Southeast Asian kid from a conventional middle-class family who doesn't exactly encourage artistic endeavors (i.e., blowing up heads, smearing fake blood), his rise from SAW inspired a lot of us SEA genre doofus."
Tjahjanto has directed Indonesian horror flicks May the Devil Take You and The Night Comes for Us. James Wan will produce the remake alongside the director, and Gary Dauberman will write the screenplay for the Train to Busan remake. The project will be released by New Line Cinema, which is part of WarnerMedia. A release date has not been made public yet.
Source: Read Full Article