Dakota Johnson is part of Hollywood royalty, as the daughter of Don Johnson and Melanie Griffith. However, she also made a name for herself, making her breakthrough role as Anastasia Steele in Fifty Shades of Grey. She's gone on to do so much more, in a ton of different roles and genres.
But seeing as Fifty Shades of Grey was a Twilight fanfiction, initially, and Johnson played the equivalent of Bella, it makes sense that she's Team Edward. 
Dakota Johnson set the record straight, once and for all, that she's Team Edward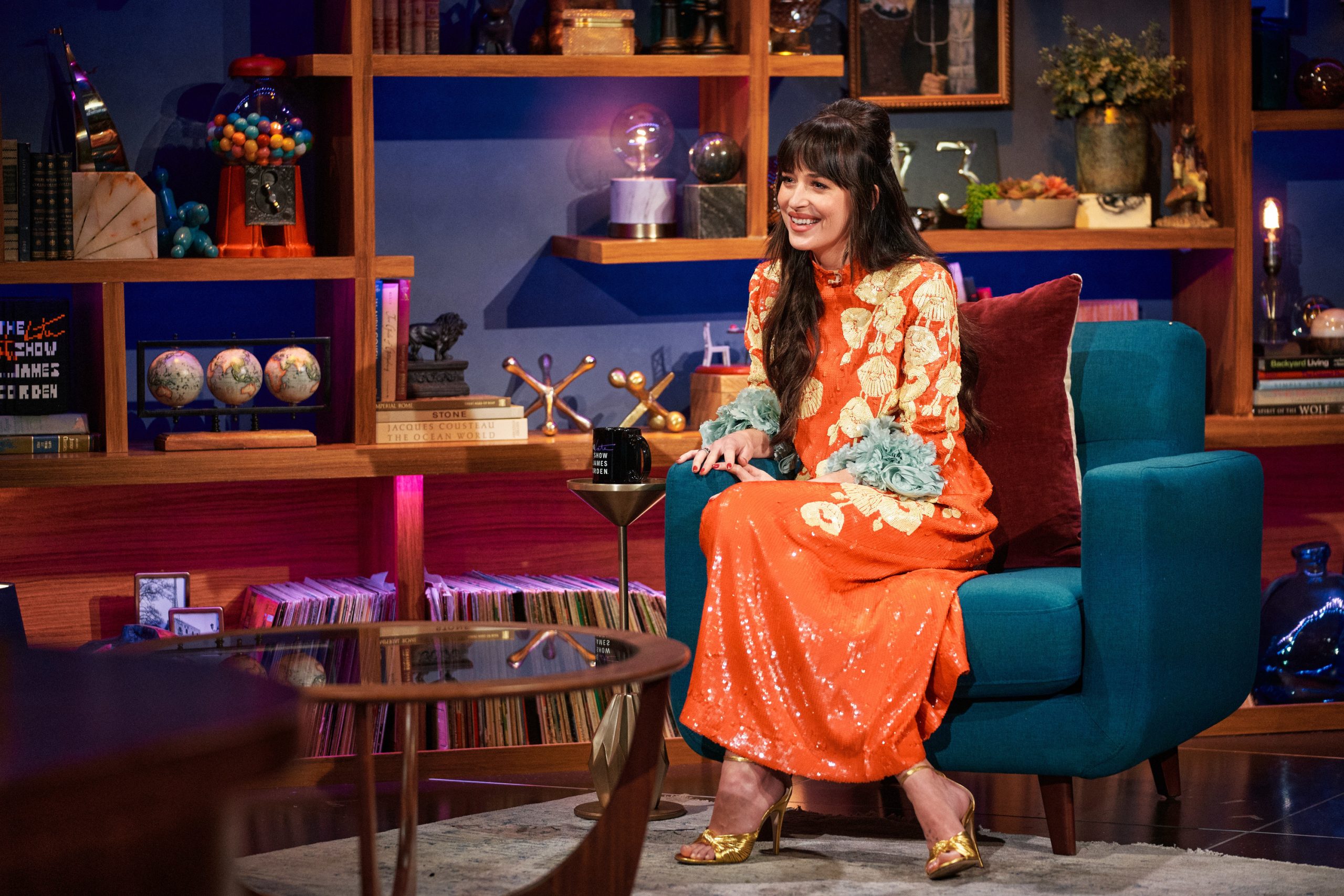 On The Tonight Show Starring Jimmy Fallon on Jan. 19, Johnson came on to do promotion for her upcoming film, Our Friend. The movie just came out in theaters and on-demand to rent, and she plays Nicole Teague, a woman who has terminal cancer. She lives with her husband (Casey Affleck) and their kids, and their good friend (Jason Segel) comes to stay with them after her diagnosis. It's based on a true story.
While on the show, Johnson played a game called "Settle It" where she sets the record on several mini topics. From how to say the word "GIF," to whether the dress was really gold and white or black and blue (you know the one), she shared her thoughts.
When Fallon brought up Twilight's Edward Cullen vs. Jacob Black, Johnson thought about it for a second, but then said, "Oh, um, Team Edward," pretty definitively.
When Fallon had to think about it himself before saying, "Yeah, I think so too," Johnson looked a little playfully put off. But all in good fun, of course.
She, of course, starred in 'Fifty Shades of Grey,' which is based on a 'Twilight' fanfiction
The thing that ties this all together, hilariously, though, is the fact that Johnson's first major lead role was in Fifty Shades of Grey, which is a Twilight fanfiction.
As Uproxx reported in 2015, E.L. James — the author of the books the movies were based on — wrote Master of the Universe in 2009. Ana was Bella, Christian was Edward, Kate was Rosalie, José was Jacob, the list goes on. Things were changed like their names and Ana's eyes from brown to blue — a major characteristic for both characters — but the majority of the original fanfiction was there.
Fanfiction, or fanfic, is fairly common in most if not all fandoms, especially popular ones like Twilight. The types of fic can range from stories that take the characters from the world and continue the story from the end of whatever novel, show, or movie they're from, or fanfics can completely uproot these characters and put them in Alternative Universes (AUs). This is what Master of the Universe did.
Stephenie Meyer doesn't want to take credit for 'Fifty Shades of Gray,' but also said it's too 'raunchy'
As for what Stephenie Meyer thinks of Fifty Shades of Gray, using her characters as inspiration for its sexually explicit three-book series, she doesn't take credit. In an interview with Time in 2013, in addition to calling the books "too raunchy" already, she said that James would have come up with something like that all on her own. But that Twilight just gave her the jumping-off point.
"I mean, that's really not my genre, not my thing," Meyer continued when asked if she'd read it. "I've heard about it; I haven't really gotten into it that much. Good on her — she's doing well. That's great!"
And, of course, Meyer knows about fanfiction in general although she doesn't read it. Last summer, on the Remember Twilight? podcast Meyer talked about how she appreciated fanfic, but also wished that more writers created work they could claim as their own as well. 
"Obviously, you love characters and you love story-building. Go do something you can claim," she said of the writers. "Go do something that can be yours, that you can put your name on and be like, 'I wrote this book…' "You should use them on your stories," she said. "I feel strongly about that but I also completely understand wanting more."
Source: Read Full Article