Zac Efron had a major health scare during a recent trip to Papua New Guinea, where he was filming content for his upcoming documentary series Killing Zac Efron. According to The Sunday Telegraph (via The Daily Mail), Zac contracted a "form of ­typhoid or similar bacterial ­infection" right before Christmas.
The actor reportedly flew to Brisbane, Australia with medical professionals on a "life-or-death flight" and was admitted St Andrews War Memorial Hospital in what the outlet reports was "a stable condition."
Zac was hospitalized for several days and flew home to the United States on Christmas Eve after being given the "all clear" by doctors.
Oh, and if you're wondering about Zac's new documentary, it follows him as he goes deep into the jungle for 21 days with nothing but a guide partner and some basic suvival gear. Unclear how the show will progress given Zac's medical emergency, and it's also unknown whether cameras were around for the experience.
"I tend to thrive under extreme circumstances and seek out opportunities that challenge me on every level," Zac shared in a statement about his show. "I am excited to explore any uncharted territory and discover what unexpected adventure awaits."
Here's to hoping he's feeling better soon.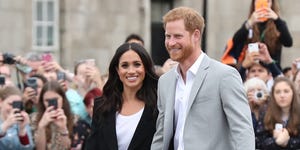 Source: Read Full Article