If you've ever wondered how Prince Harry feels about his step-mom Duchess Camilla, apparently it's somewhat complicated. Royal expert Ingrid Seward recently revealed that Harry "doesn't have great respect" for Camilla, and has pretty much no interest in starting a close relationship with her.
"I don't think Harry is interested in developing a relationship with his stepmother at this stage in his life," Ingrid said on the Pod Save the Queen podcast (via The Daily Mail), adding that both Harry and William were initially "very happy" to welcome Camilla into the royal family, and that she "kept in the background" and "didn't interfere." But apparently things changed?
"I don't think Harry has a great deal of warmth for her, he waxes and wanes with her," Ingrid explained. "I don't know about the recent trip but certainly I think Harry was quite happy to accept Camilla in the beginning but then went off the boil about her and I don't think he holds her in great respect."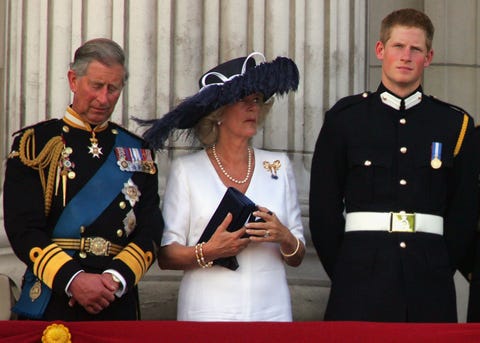 There's been some concern (read: royal spiraling) that Harry might be writing about Camilla in his upcoming biography, but back in March biographer Angela Levin said (via The Sun) that Harry was "very nice about [Camilla], said she was a wonderful woman and said he liked her very much" when they met, and noted that Camilla was "very helpful to Meghan when she first joined—took her out for lunch and tried to teach her some of the things she needed to know—the restrictions and the disadvantages as well as the positives."
In other words, chances are there isn't quite as much drama as is currently being reported…but guess we'll see what happens when Harry drops his memoir later this year 🙃.
Source: Read Full Article