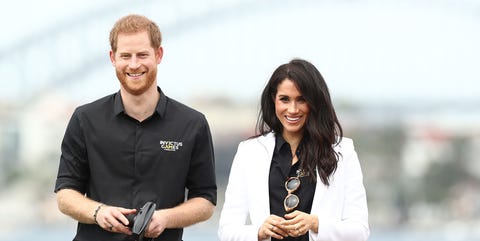 Meghan Markle and Prince Harry's first royal tour together is significant for so many reasons. Having announced that they're expecting their first child together, due in the Spring of 2019, the newlyweds have been greeted by royal fans in Australia this week. And the warm welcome is sure to continue as they travel to New Zealand, Fiji, and the Kingdom of Tonga in the coming days.
As they're now expecting a baby, it's exciting to see the Duke and Duchess of Sussex attending so many events together, and displaying such an impressive royal tour wardrobe along the way.
But what makes Meghan and Harry's appearance at the Invictus Games 2018 so significant is the fact that they first made their public debut as a couple at last year's event. And it's hard to believe just how much has happened in the last year.
On September 23, 2017, Meghan was spotted in the crowd at the Invictus Games in Toronto, the city in which she lived while filming Suits. She was there to support Prince Harry, who is heavily involved in the sporting event, which aims to support veterans and service people who have sustained injuries and disabilities while serving their countries: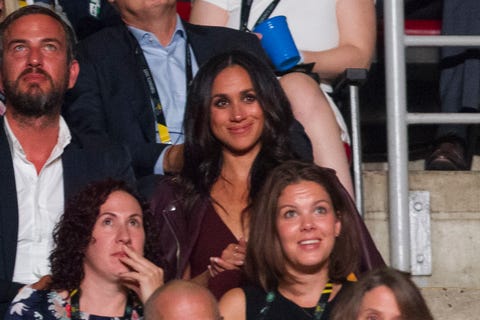 The separation didn't last long, though, as on September 25, 2017, Meghan and Harry attended a wheelchair tennis match in Toronto as part of the Invictus Games. Not only did they sit next to one another, but they also held hands, and looked very much in love throughout the event: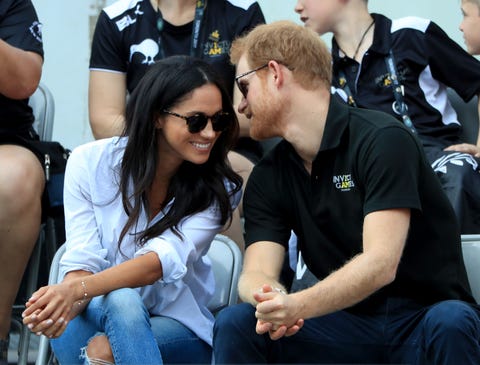 After that first public appearance, their relationship progressed fairly quickly, with the pair announcing their engagement on November 27, 2017:
Now, attending the Invictus Games 2018, Harry and Meghan look more unified than ever. Traveling to Sydney for the event, rather than Meghan's former home of Toronto, the Duke and Duchess have truly become a unit. Not only are they married, and starting a family, but they're jointly supporting the causes and organizations that are important to them both.
Having gotten married in May 2018, and announced Meghan's pregnancy at the start of the royal tour, it's clear that the Duke and Duchess aren't wasting time when it comes to their love story.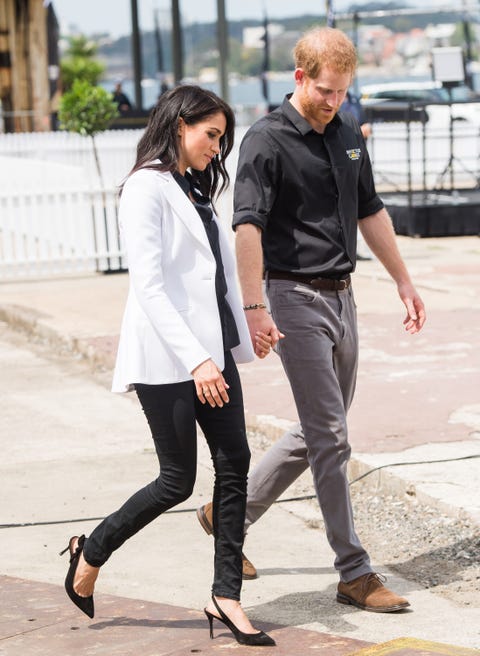 Source: Read Full Article