Jason Momoa may be one of Hollywood's top leading men but the Aquaman star wants his children as far away from acting as possible. The actor has been open about the struggles he's experienced as a working actor and how it's impacted his family and finances. He says he loves his children too much to witness them experience the same rollercoaster.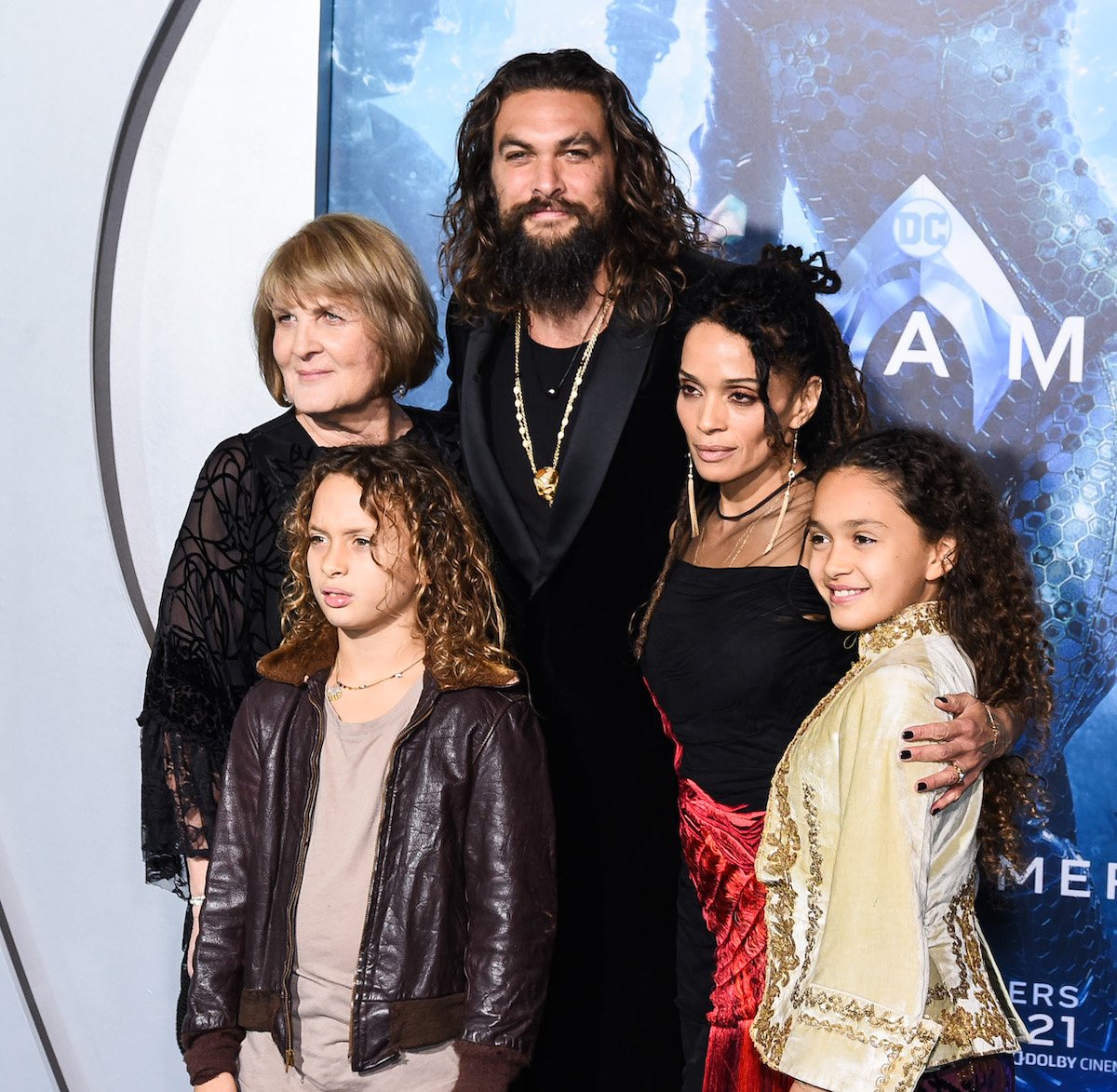 Jason Momoa says the industry is too hard on people and would rather his children try another career first
The apple doesn't fall far from the tree in the Momoa household. He says one of his children has the acting bug. Momoa is the father of two children, Lola and Nakoa-Wolk, with his wife, The Cosby Show star Lisa Bonet.
"Aw man, one of them wants to do it and I'm not a fan," he reveals in a recent chat with Entertainment Tonight. "I don't want them to, I don't know. I'll try my damnedest to keep 'em out of it. I love storytelling, I love theatrical things, I like directing and filmmaking, but I just want them to, you know, really to go for other things."
As for why he's rather his children explore other entertainment avenues, Momoa says the constant rejection in the industry can be too much to bear. "If they [really] want to, maybe," he says. "But I don't want them to get into acting. It's very hard on people and I don't want them to have that pressure. I'm tough, I can handle it, but I wouldn't want to put someone I love [through] that."
The actor has been open about the ups and downs of the industry and its impact financially
Momoa says he was a struggling actor when he and Bonet first met. When speaking with James Cordon, he was living in a hotel and did not have a car at the time. Thankfully, Bonet was not turned off.
Within time, Momoa's acting roles picked up. He landed a role in the HBO series Game of Thrones in 2011. But his character was killed off in his first season. Despite his popularity from the show, his jobs became less frequent. 
During an interview with InStyle Magazine, Momoa admits to stressful financial times. Having two small children at the time didn't make things easier.
"I mean, we were starving after Game of Thrones," he said of him and Bonet. "I couldn't get work. It's very challenging when you have babies and you're completely in debt."
It wasn't the first time Momoa had a long dry spell as an actor, explaining that after appearing on Baywatch Hawaii, things were tough.
"I couldn't even get an agent for three or four years," he said.
Bonet also experienced tough financial times throughout her career. Madame Noire reports of an interview with Net-a-Porter where Bonet spoke of the difficulty landing consistent work as a Black actor.
"I don't know! I always had one foot in and one foot out of the business, so that's part of it. But also, it's slim pickings out there!" she said. "There aren't endless opportunities for women of color, you've probably noticed."
Considering the trials both Momoa and Bonet experienced, it's easy to understand why they want to protect their children from the same.
Source: Read Full Article