"The Big Bang Theory" was one of the biggest sitcoms in recent history. It made complete stars of its cast, from those who were new to show business to the seasoned vets. The ensemble cast of seven formed a genuine bond that only made their on-screen interactions that much more entertaining.
Fans loved the show and could relate to the friend group of misfits who looked out for one another. It led to some serious success for Jim Parsons, Johnny Galecki, Kaley Cuoco, Simon Helberg, Kunal Nayyar, Melissa Rauch, and Mayim Bialik (per IMDb). The show won 10 Primetime Emmys, 4 of which were awarded to Parsons for his portrayal of Sheldon Cooper. 
At its height, each of the lead cast members were making $1 million per episode, though they would each take a $100,000 pay cut to ensure other actors were better paid (per Express). So of course, over 14 years and 12 seasons, the cast's careers completely changed. Here's where they all stand financially, three years after the show's end.
Mayim and Melissa are raking in BBT dollars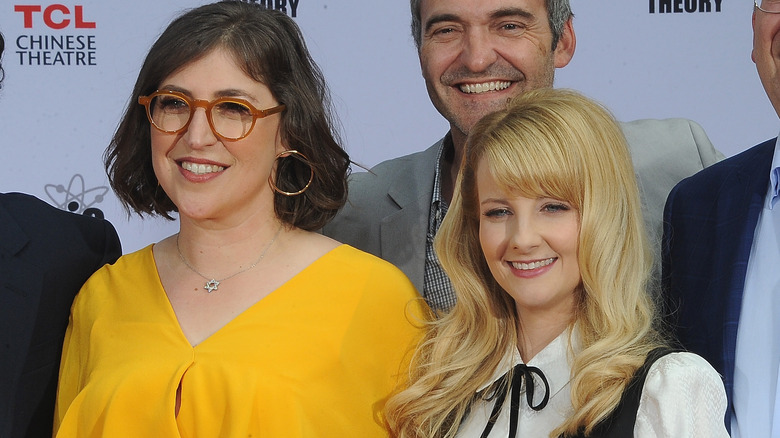 Melissa Rauch had quite a bit of acting experience under her belt when she signed on to play Bernadette Rostenkowski on "The Big Bang Theory" in 2009, three years into the show's run. Rauch expected Bernadette to be a recurring character, at most, but her chemistry with Simon Helberg's Howard Wolowitz was undeniable. She was picked up as a series regular after one season on the show. 
Mayim Bialik joined the cast a year after Rauch. Like co-star Johnny Galecki, Bialik got her start acting early. She'd starred as the lead in "Blossom" from 1990 to 1995, after which she mainly did voice acting (per IMDb). When she signed on to play Amy Farrah Fowler on "The Big Bang Theory," she thought it would just be a one-off thing, like Rauch with Bernadette. 
"I had been teaching neuroscience for about five years after getting my degree, and I figured if I could just get a job here or there I would be able to get health insurance," she admitted to Entertainment Weekly. "And I had never seen [the show] I didn't know what it was. It was a guest spot, possible recurring role, and that's how I ended up auditioning."
The five main cast members all took a pay cut in the final two seasons so Rauch and Bialik could be paid better. The two made $450,000 per episode during that time, bringing Rauch's net worth to $20 million and Bialik's to $25 million (per Celebrity Net Worth).
Simon and Kunal both enjoyed nice career bumps from the show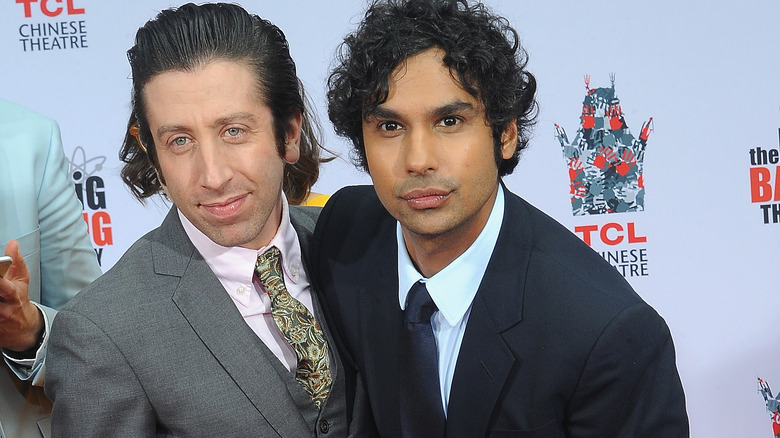 Simon Helberg, who played Howard Wolowitz, and Kunal Nayyar, who played Raj Koothrappali, were both in very different positions when they came into their roles on "The Big Bang Theory." Helberg had 8 years of acting experience under his belt in television and film, while Nayyar had just two acting credits (per IMDb). Yet both experienced the joy of watching their characters and themselves become household names. 
As the show got bigger and bigger, both actors found themselves in higher demand, working on both film and television projects outside the series. They're both continuing to enjoy that same success since the series wrapped. Helberg has two movies in the works, while Nayyar has both film and TV projects on the horizon.
Both the actors signed on to the show at $45,000 per episode, as did castmate Kaley Cuoco. By the series' end, both men were making $800,000 an episode (per Celebrity Net Worth). Both of them are estimated to have net worths of $45 million.
Kaley also got her big break as a teen actress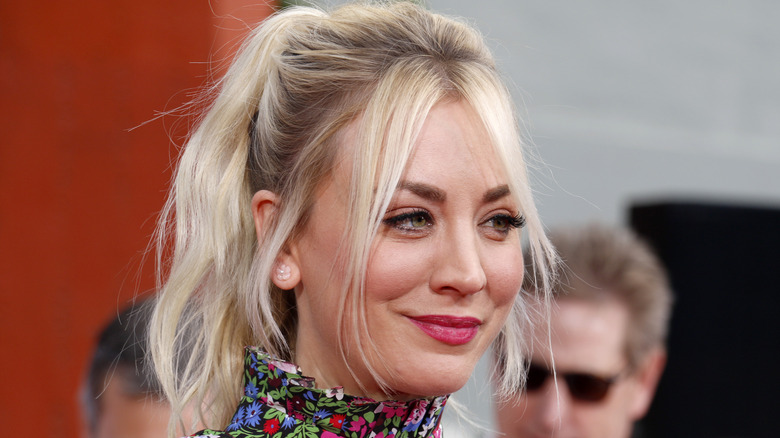 Kaley Cuoco grew up homeschooled in her California home, graduating with her high school degree at just 16. By then, she had quite a few acting credits under her belt, although there was almost another passion she pursued instead. Cuoco was ranked nationally as an amateur tennis player, but decided to go the acting route instead (per CBS).
In 2002, Cuoco got her big break playing Bridget Hennessey on "8 Simple Rules." The show would open up new opportunities for her in both physical and voice acting, which she'd explore in the 2 years before landing the role of Penny on "The Big Bang Theory" (per IMDb). Penny was originally set to be a minor character, but the cast chemistry changed the game plan. As a result, Cuoco went from making $45,000 an episode in Season 1 to $200,000 an episode in Seasons 2 through 4. At the end of the series, she earned over $1 million per episode like her cast mates (per Celebrity Net Worth). 
Since then, Cuoco has showed off a different side of her acting abilities with her role as Cassie Bowden in "The Flight Attendant." Her successes have gotten Cuoco a $100 million net worth.
Johnny had already had a good start in Hollywood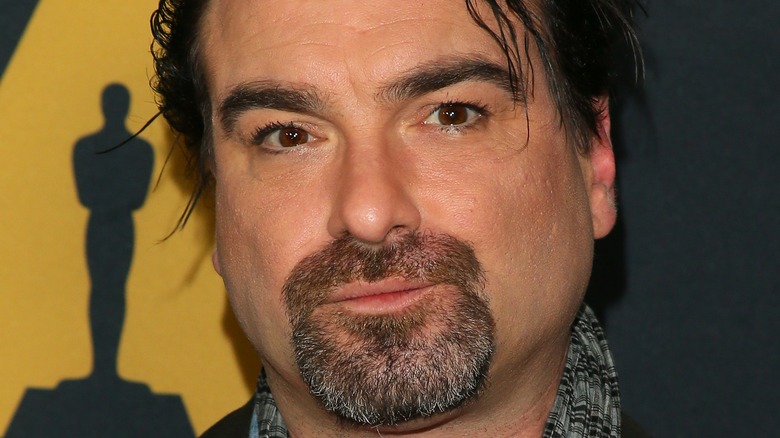 Johnny Galecki also got bitten by the acting bug early on in life. He was just 4 years old when he first told his mother he wanted to be an actor. It would only take two years for him to get started on that dream, landing his first role at 6 (per Stars Unfolded).
As a teen, Galecki got into working in TV and film. His first big break was in 1989's "National Lampoon's Christmas Vacation," where he played Rusty. Later, he'd join the cast of "Roseanne" in 1992 as David Healey. He was in the role through the series' end and reprised his role in guest appearances on the recent reboot (per IMDb). Those guest appearances came during the end of his time on "The Big Bang Theory," where he played Leonard Hofstadter from 2006-2019. 
Like his co-star Jim Parsons, Galecki started out paying $60,000 per episode. By the end of the series' run, he was being paid about $1 million. In his career thus far, Galecki has earned a net worth of $100 million (per Celebrity Net Worth). It's unclear if he'll continue acting, as he's been on hiatus since 2019, but never rule a veteran of the field out.
Jim had done more theater than television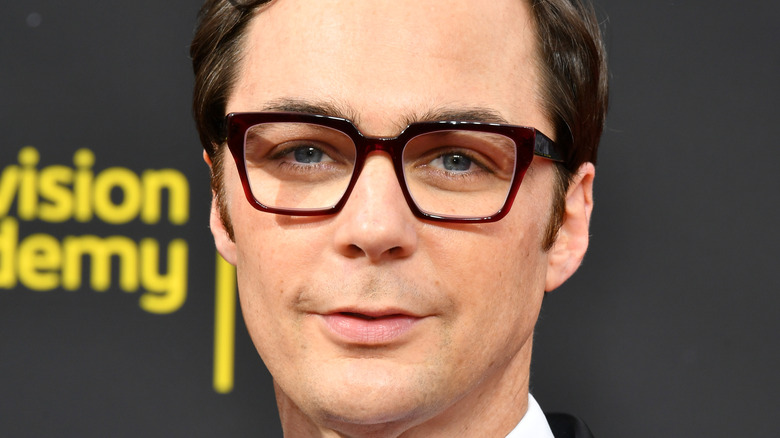 Jim Parsons fell in love with acting at a young age. He studied acting at the University of Houston, then winning a coveted spot in a classical theater master's program at the University of San Diego (per Parade). He graduated in 2001, just five years before he would be cast in the role of Sheldon Cooper. 
When Parsons was first cast as Sheldon on "The Big Bang Theory," he was making just $60,000 an episode (per Screen Rant). As the show's success grew, so too did his salary. He was making up to $300,000 an episode in the middle of the series' run. By the end, Parsons was making over $1 million per episode, making him the highest paid actor on TV in 2018 (per Forbes). That's not even accounting for his Sheldon double duty, with voicework on spinoff "Young Sheldon."
Of course, Parsons has also worked on other projects throughout the years. Most recently, he was in TV mini-series "Hollywood" and he has other projects in the works (per IMDb). As of 2021, his net worth is believed to be about $160 million (per Celebrity Net Worth).
Source: Read Full Article