The "Out of Stock Fairy" is at it again. With new merchandise available in conjunction with Map of the Soul: 7 (and the upcoming Map of the Soul tour,) of course some products have already sold out. Which BTS members' products sell out the fastest? Here's what we know about this K-pop group and the fan-nicknamed "Out of Stock Fairy."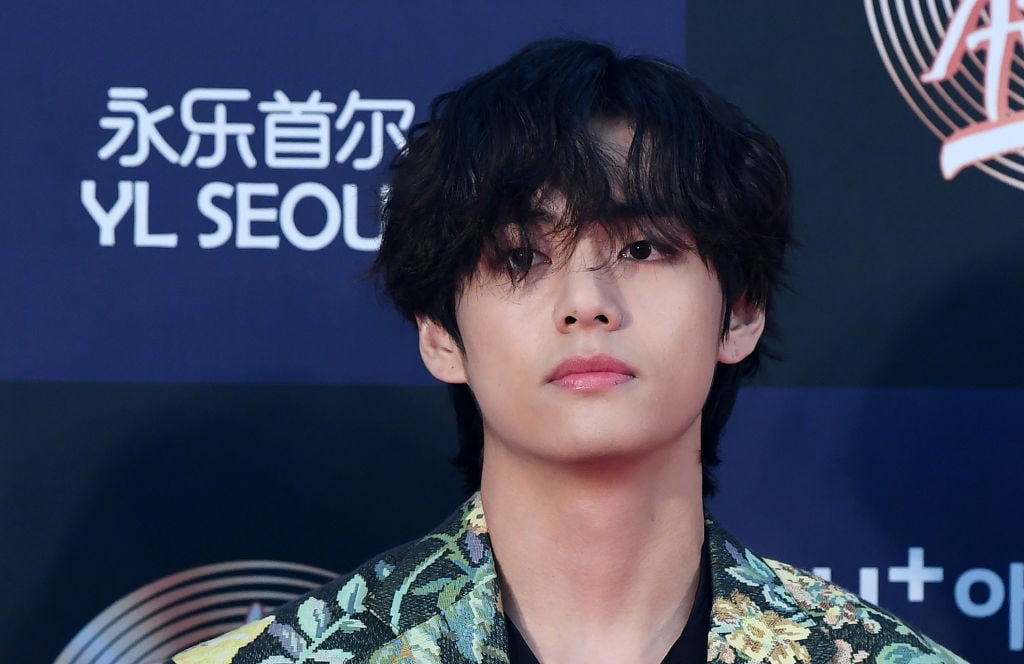 BTS launched a new line of merch to celebrate 'Map of the Soul: 7'
Of course, whole ARMYs love each of the members in the K-pop group, there are a few that come out on top in terms of fan-favorites. In the United States, RM earned popularity from speaking English in most interviews. Internationally, however, Jungkook and V are two of the most popular members. V even had his merch for Map of the Soul sell out the fastest. 
Nicknamed the "Out of Stock Fairy" by BTS fans, V is at it again with the drop of new BTS merchandise in Japan for their Map of the Soul era. "BTS V has sold out MOTS Tour Official Merchandise (Japan Fanclub) the fastest among the BTS members proving his popular nickname 'Out Of Stock Fairy' to be quite valid and apt," All K-pop wrote of the recently-released merchandise from the group.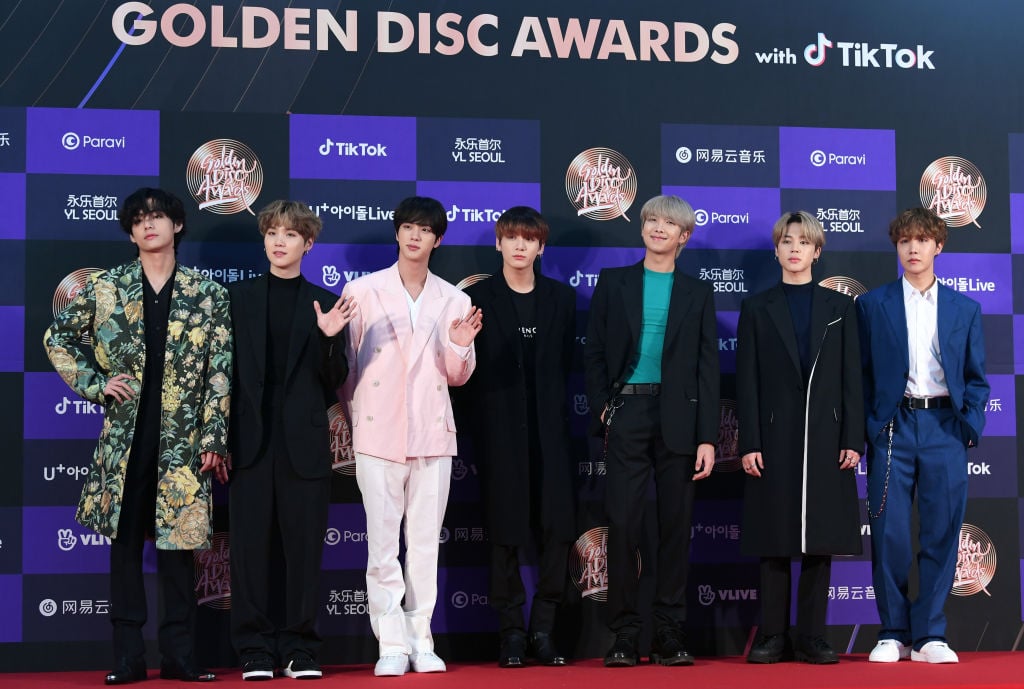 V, of BTS, sold out of his merch the fastest for the 'MOTS Tour Official Merchandise' of Japan
There were also five products dedicated to this singer, (a badge set, image picket, keyring, initial keyring, and premium photo that were each gone from the website in a matter of hours. Some fans aren't surprised, as this wouldn't be the first time that V's merch sold out. 
In the past, each member had their own Mattel doll created and sold to fans. According to econotimes.com, V's became one of the most sold, ranking amongst Amazon's top toy products. Keyrings created for "Speak Yourself: The Final in Seoul" were gone in less than 15 minutes, the website continues. 
The new version of the ARMY Bomb sold out on Weverse
You might've seen RM and J-Hope messing around with these light sticks, or the other members waving them around during Bang Bang Con. According to All K-pop, this updated BTS light stick, (also known as an "ARMY bomb,") sold out in 18 hours. 
There's no word regarding when the lightstick will restock, although some fans expect more merchandise to reappear before BTS embarks on their Map of the Soul tour. Fans physically (and mentally) prepared for the group's upcoming world tour, (their biggest tour to date, in fact.) Unfortunately, some dates have since been cancelled due to the coronavirus (COVID-19) pandemic. 
Big Hit Entertainment postponed other tour dates. However, there is no official confirmation from BTS or Big Hit Entertainment regarding when it is safe for the group to perform live again. Presumably, more information will be announced in the coming months. 
Music by BTS, including the recently-released album Map of the Soul: 7, is available on Spotify, Apple Music, and most major streaming platforms.
Source: Read Full Article