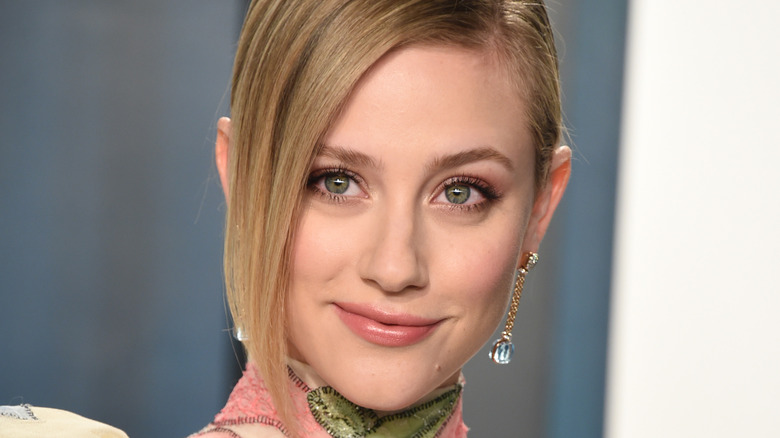 American actress Lili Reinhart had her first claim to fame in 2017 for her iconic role in The CW drama, "Riverdale." Nearly four years later, and she's still booking Hollywood gigs left and right. From teen romances like "Chemical Hearts" to crime films like "Hustlers," she's just getting started (via IMDB). 
She knew from a young age that she wanted to be an actor, but it wasn't always an easy path. For the first year of her moving to Los Angeles to work full-time, she was met with constant rejection. At one point, she even considered quitting the business entirely to pursue other ventures (via Seventeen). In a recent interview with Refinery29, Reinhart confessed that it was the lowest point of her life, "When I first moved to L.A., my anxiety was so bad that I was throwing up every night."
But as we know, that didn't end up being the case, as she soon got her breakout role as Betty Cooper in "Riverdale." Since then, she's pursued more roles such as publishing her first novel, a collection of poetry entitled "Swimming Lessons" which became an overnight bestseller (via Amazon). Fans know that she nearly quit the business, but do they know what business she almost got into instead?
Lili would have been your next fave makeup mogul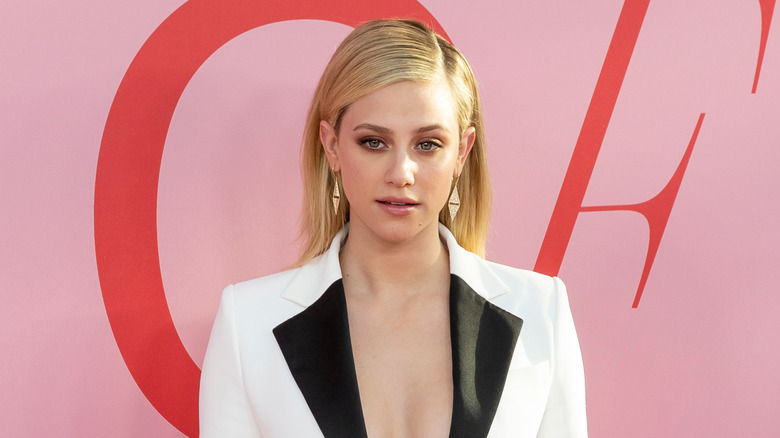 In an interview with Teen Vogue, Lili Reinhart disclosed that if acting didn't work out (which it almost didn't) that she would've gone into the makeup industry. "I was going to go to makeup school because that seemed like the only other thing I was passionate about."
Reinhart has been open in the past about her struggles getting into the acting business, and how she almost quit after half a year of rejections. So it's crazy to think that she almost went an entirely different route.
In the Teen Vogue interview, she told them how much she loves doing makeup, especially special effects looks for movies. Despite working all the time on "Riverdale," she still has time to do some amazing SFX looks such as a David Bowie rendition, a killer clown, zombie, and more (via Teen Vogue). She's even guest starred on her best friend/co-stars, Madelaine Petsch, YouTube channel to do SFX makeup (via YouTube). So who knows, maybe she'll get to live out her other dream at some point. As she's said in the Teen Vogue interview, "You actually haven't seen what I'm capable of."
Source: Read Full Article