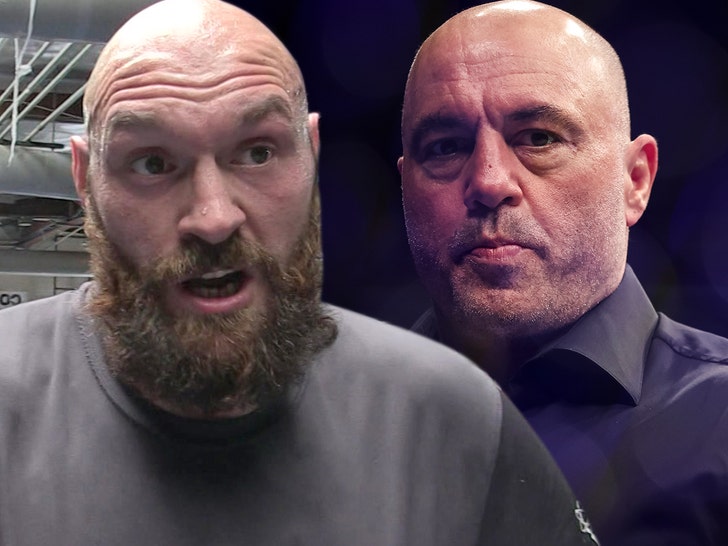 3:12 PM PT — Jon Jones got wind of Fury's rant … and while he was super complimentary of the boxing champ, he made it clear the Gypsy King stands no chance in the Octagon.
"Hey Tyson, it seems like Joe may have struck a nerve," Jones said on Twitter. "I'll admit there's no one touching you in that ring right now, but let's not let that confuse you with what would happen if you stepped foot in my cage."
The most interesting part — Jones says if Tyson wants to mess around and find out — all he has to do is hit up UFC honcho Dana White.
"If you ever want to put some of those questions you got going on to rest, give Dana a call. I'll help you out."
Perhaps don't hold your breath for that second Tyson Fury appearance on 'JRE' … 'cause the superstar heavyweight champ just eviscerated Joe Rogan, calling him a "p***y, little f***ing m****t, bald-headed m****t."
😳😳😳😳😳😳😳😳😳
34-year-old Fury unloaded on 55-year-old Rogan, blasting Joe for comments he made during a recent podcast … when he essentially said The Gypsy King would get his ass whupped by MMA G.O.A.T. Jon Jones.
"You want to talk about who's the baddest man on the planet?" Rogan asked. "If Jon Jones and Tyson Fury are locked into a room, I'm pushing all of my chips on black."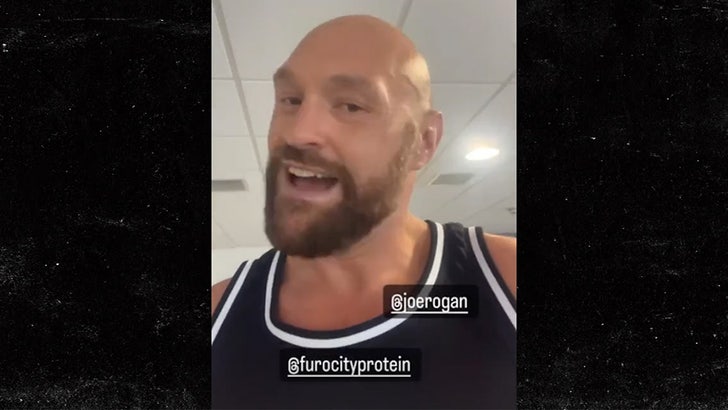 Rogan, who has always been complimentary of Fury, also said Tyson "doesn't have a f***ing chance in hell of making it out of that room" unless he immediately catches Jones with a knockout punch.
Fury, the best heavyweight boxer in the world, and one of the greatest pugilists of all time, didn't take too kindly to the remarks, and he made that abundantly clear.
"I heard Joe Rogan say something about me," Fury fumed, "and I've been off all the social media and didn't reply to that little p***y, little f***ing m****t, bald-headed m****t."
"I heard him say that Jon Jones could f*** me up if we were in the room together. I don't think so. Not a man born from a mother could f*** me up, in a room, on our own."
Fury added … "Whatever happens in that room, I'd be walking out. Not a f****** problem."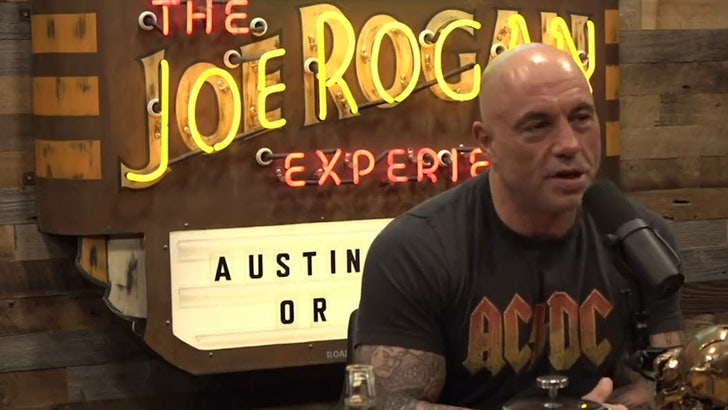 Before this week's drama, Tyson and Joe seemed to have a good relationship … and even sat down together for hours on an episode of The Joe Rogan Experience in 2018.
As for what would happen if they were to fight … it's impossible to know for sure. Tyson has a huge edge in striking with his hands, but Jon is an incredible grappler/wrestler who is also extremely proficient with his hands, legs, and knees.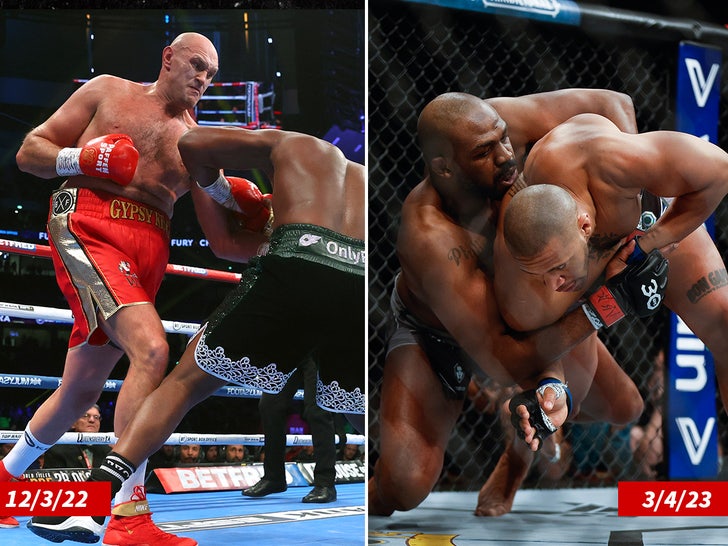 Cross-promotion events are common these days … here's hoping we'll get to settle this debate one day once and for all!
Originally Published — 2:45 PM PT
Source: Read Full Article